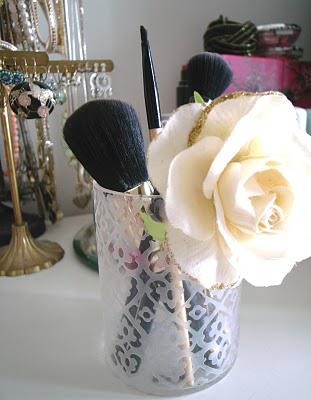 Hi everyone! Awhile ago, some of you suggested I do a post on my makeup tools. These tools are hardly mentioned in my posts, so here's a post just on them as I find them invaluable!
My makeup tools consist of an; eyelash curler, powder brush, blush brush, two eyeshadow brushes, and an eyeliner brush. I house them in a simple glass tumbler: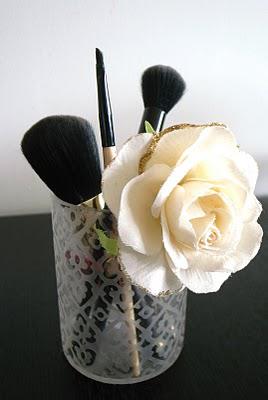 For curling my lashes, I use

Shu Uemura's Eyelash Curler

.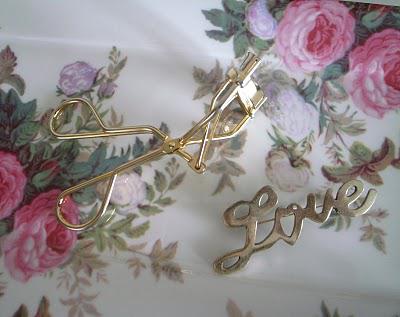 As you would all probably already know, this curler is extremely popular. I like it because it does a great job of providing my lashes with a long-lasting curl. It's also quite sturdy. I've had this curler for over a year and haven't had to replace the silicone pad yet (though perhaps maybe I should!)
In the summertime, my skin tends to get a little oily so I sometime use loose powder over my skin. The brush I use for applying the powder is

Lancome's Loose Powder Brush

.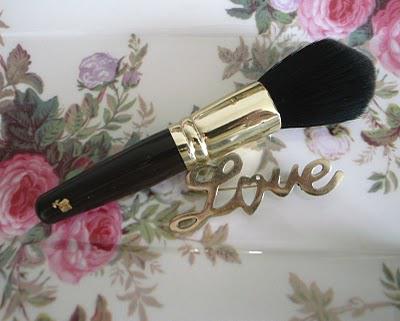 It's one of the softest makeup brushes I've come across. I also love how densely packed the bristles are.
For applying blusher or highlighter, I use

Illamasqua's Blusher Brush 1

.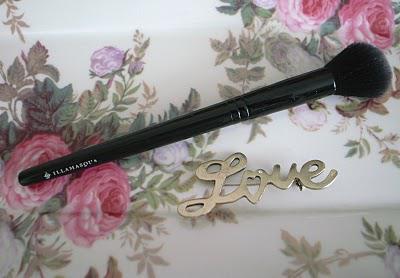 I really love Illamasqua brushes. They are superbly soft, and easy to use and clean. This particular brush is suitable for use with both powder and cream blush formulas - the main reason for me loving this brush.
For applying eyeshadow, I use RMK's Eyeshadow Brush & Tip, and Urban Decay 24/7 Blending Brush.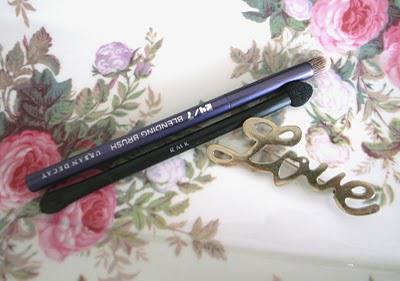 The Urban Decay brush is perfect for blending, and can be used to blend pencil shadows as well as cream shadows.
I favour gel liners, and use

Bobbi Brown's Ultra Fine Eyeliner Brush

.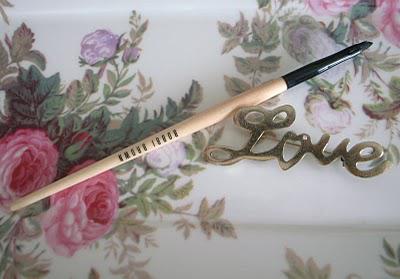 I've been using this brush for about 8 years. Not the very same brush, (I think I've lost a couple along the way) but the Bobbi Brown eyeliner brush. It's the best eyeliner brush I've tried. It's very fine, so allows you to make precise lines. It's also a great quality brush which was made last a very long time.
For travelling, I find Shu Uemura's Abracadabra Fantasy Peace and Harmony Brush Set extremely useful.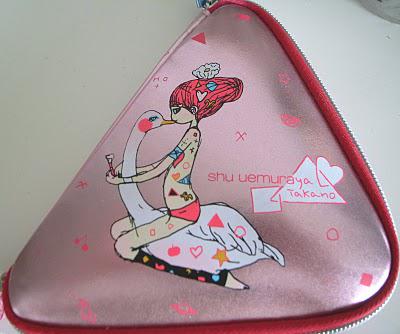 I won this from Worship of the house of Blues' giveway, and did a post about it here.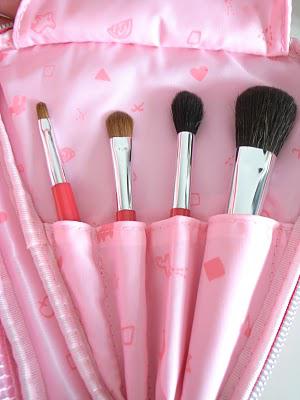 The set came with a lip brush, two eyeshadow brushes and a powder/blush brush. Not only is it in a portable case, but the brushes and case are so cute that they're a joy to use!