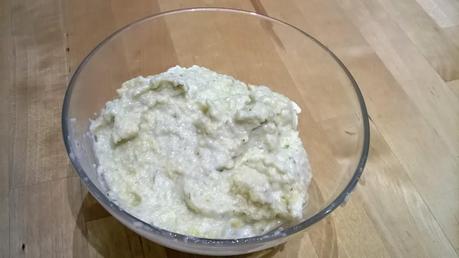 Ingredients
1 artichoke, olive oil.
Preparation:

 40 minutes
Artichokes are marvelous things. So creamy and unctious in texture but they are packed with enough flavor to add complexity to salads, tarts and pasta. This simple dip, whether used to spread onto some good bread or as a pasta sauce is 
so silky and luxurious.

1) Break the stem of the artichoke as close to the base as you can, then put the artichoke head first into a pan of hot, salted water and keep it submerged with an upturned pan lid (or plate). It will take 20-30 minutes to cook until tender - test the base with a knife - if it goes in smoothly it's ready!
2)
Slice the artichoke leaves and add to the blender along with a generous glug of olive oil. Blitz until a soft puree has formed.