We made a decision to have an evening commemoration followed promptly by a food station reception. We stuffed the menu with a number of our favored meals (barbequed cheese sandwiches, sushi and so on), and got a Caesar bar (my husband's favored drink) in the course of our cocktail time. Our candy bar table was full of quite a few our preferred sweets from a neighborhood bakery which we love, but we did not order a conventional wedding cake.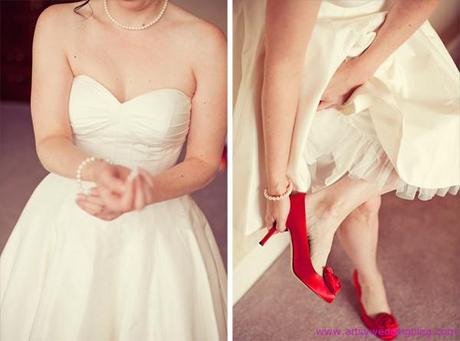 The emphasis of our big event was on the dance floor. We wished our friends to dance with us all nighttime, and they did not let down!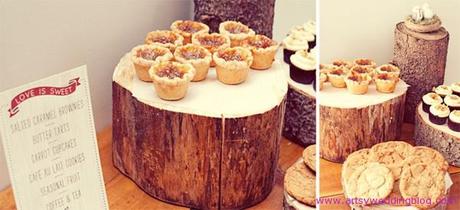 To make guests have fun if they required a rest from dancing, we prepared a photo booth guestbook which all people had interests in, and presently both of us have an extremely enjoyable guestbook which delivers a smile to our faces each time we look at the photos.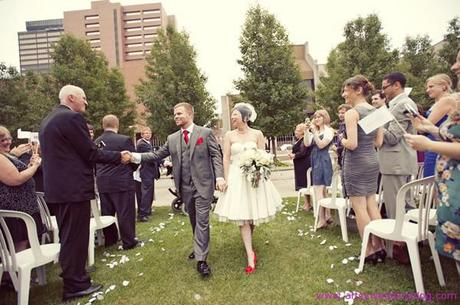 Not long ago, we considered that we did not need any speech on our big day. Alternatively, we held a small celebration on the morning of our big day with our relatives and extremely close friends in which speeches were supplied. The personal character of the meal and the private, sincere speeches of our families and friends are one of our treasured wedding memories.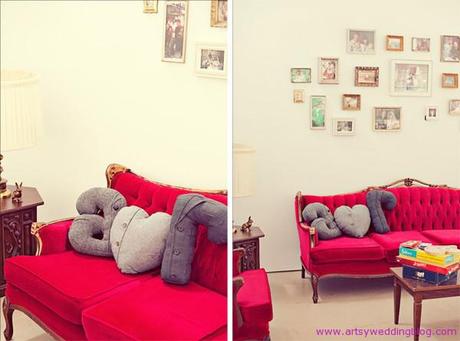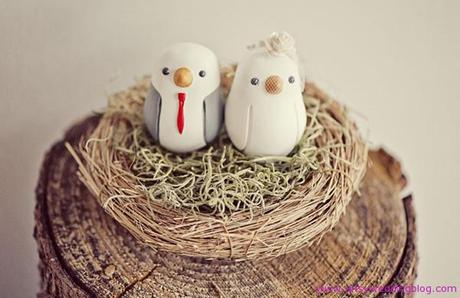 In fact, Nick selected our color programme early in the organizing process-he wished to put on a gray suit with a red tie, thus we kept on red, grey, and white in
wedding apparel
.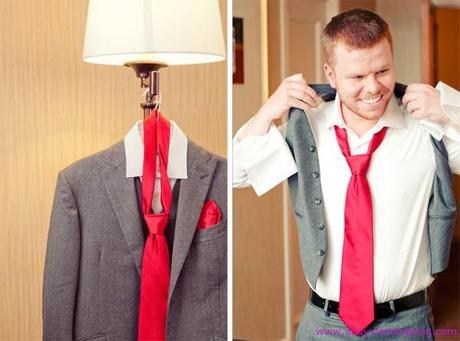 We were heading for a classic woodland motif, thus we used most of a year accumulating antique ceramic animals and glass bottles from second hand stores. We sprayed the animal's prints, and stuffed the classic bottles with DIY paper flower puffs. We integrated plenty of genuine wood and fashionable furniture as our decorations, such as a stunning old side table from J&J Restoration which we utilized for our register signing.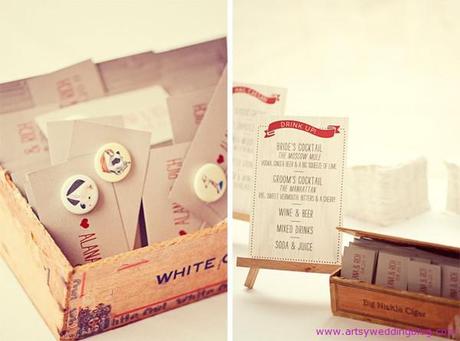 To create some fantastic component to our wedding reception, we hired our invitation planner produce a large banner graphic to complement our invitations and additional paper materials. Nick and I worked with a sign producer to get it printed out on 20 feet of reddish PVC and fixed to the wall in our reception pavilion. Our friends cherished it, and countless believed that was painted on!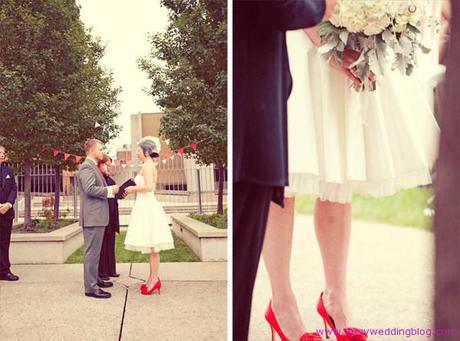 Any tip for brides arranging their events now? Create special moment for you and your prince charming before the nuptial-keep on dating, had romantic time, and attempt not to discuss about the day too much. Delight in the engagement!