What is Inherent Risk?
The Colorado Ski Safety Act is currently being disputed in the state's Supreme Court. Salynda Fleury is suing Winter Park Resort after her husband, Christopher Norris, was killed there in an avalanche in 2012. Lower courts sided with the resort, saying that avalanches are covered under the Ski Safety Act, which states, "no skier may make any claim against or recover from any ski area operator for injury resulting from any of the inherent dangers and risks of skiing." The job now for the state Supreme Court is to interpret the meaning of the term "inherent dangers and risks in skiing."
Some of the inherent risks of skiing are covered under the act, such as "Changing weather conditions; existing and changing snow conditions; bare spots; rocks; stumps; trees; collisions with natural objects, man-made objects, or other skiers; variations in terrain; and the failure of skiers to ski within their own abilities."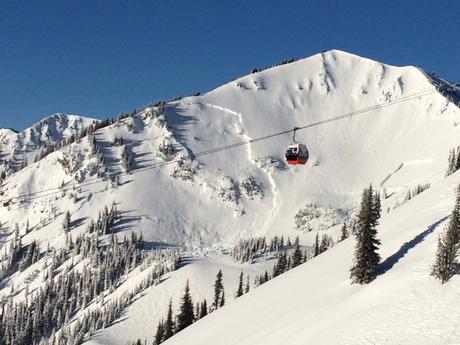 A ten foot crown on Powder Bowl at Crystal Mountain, 2014
Are In-Bound Avalanches an Inherent Risk in Skiing?
When the Colorado Ski Safety Act was enacted in 1979, few skiers were venturing into avalanche prone terrain. Much of the Act focuses on merging on crowded trails, riding lifts, use of proper signage and the like. Very little of the Act mentions responsibilities of either skier or resort occurring in off-piste and expert terrain.
Today more skiers and riders are venturing into avalanche prone terrain than ever. In some places, such as Crystal Mountain, this terrain is marked by "Avalanche Prone" signs. Washington State Ski Law does not explicitly require these signs, however.
The question remains: Are avalanches considered an inherent risk of the sport?
It's no secret that avalanches are tough to forecast. Even when a slope should slide (due to changing weather conditions and slope angle, for example), often it does not. When avalanches do happen, however, it is most commonly due to changing weather conditions. In Washington state those changes are more obvious. We have more direct-action avalanches here. It storms, it avalanches. In the Rockies, where deep slab instabilities can persist, the weather changes that affect avalanches can be more long term. A prolonged cold snap, for example, can weaken layers that lead to avalanches. This can happen even on a sunny day.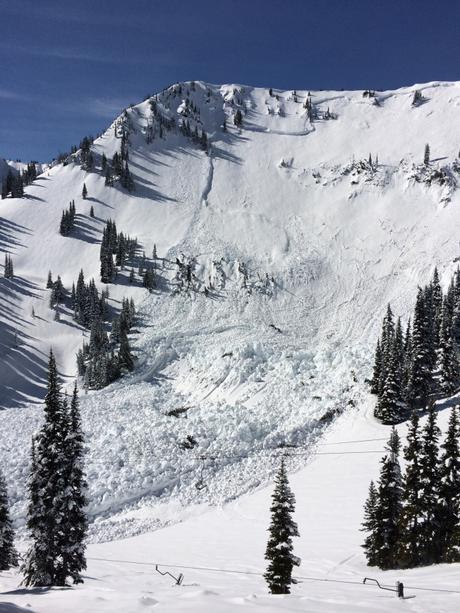 The avalanche that destroyed Crystal Mountain's Chair 6
Why this matters to the ski industry
The ski industry is watching this Supreme Court case closely. If Fleury wins her case, ski areas will be much more reticent to open avalanche terrain. At Crystal, we try to open our avalanche terrain–namely Southback, Bear Pits, and Northway–as soon as possible. Skier compaction is the name of the game in avalanche mitigation. In essence we tame avalanches one snowflake at a time. Left to sit untracked, slopes often lose strength over time, if those weak layers get buried by deep slabs and become problems later on.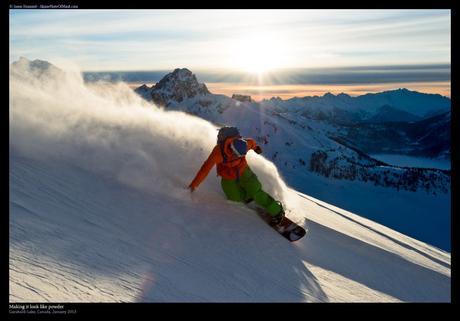 Rider Kyle Miller PC: Jason Hummel
Why this matters to the skiing public
People want to ski and ride in avalanche terrain. In-bound avalanches are still rare. It may seem oxymoronic, but the more we can keep that terrain open, the safer it will be. The safest slope is one that's groomed or mogul-filled. Of course, someone has to lay down the first tracks, and by my estimation there's plenty of willing takers for that task.
What do you think? Should avalanches be considered an inherent risk or should ski areas be liable for in-bound avalanche fatalities and injuries?