IFA 2013 will only start next Wednesday, but Archos already let us know what we can expect. French manufacturer is ready to launch many new tablets, including models with HD displays and hybrid tablets.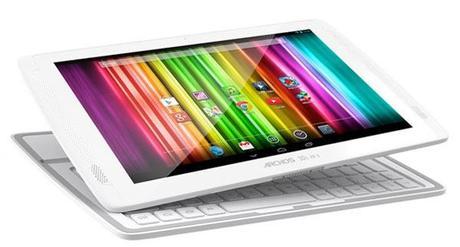 Platinum tablets with high resolution display
All new Archos tablets will be based on the Android operating system and most of the models that we will see at IFA 2013 are actually successors of previously launched models. For instance, the French manufacturer is to introduce a new 9.7-inch model in the Platinum series on the market. This 97b Platinum features a resolution of 2,048 by 1,536 pixels, a quad-core processor and Android 4.2 Jelly Bean software.
Hybrid Android tablets
Additionally, Archos comes with the 101 XS 2 tablet, a hybrid tablet that we had the chance to see earlier this week. This is the successor of last year launched 101 XS tablet , equipped with a keyboard dock for those who want to be productive. The new model includes a quad-core processor, an HD IPS display, dual stereo speakers on the front, as well as the keyboard.
Themed tablets
The so-called 'themed' tablet series will get new models. These are series of tablets that have been developed for a particular purpose or a particular audience. Thus, we have a new Archos ChildPad, a tablet designed for children. It features a 7-inch display and a software developed for children, running Android 4.2 Jelly Bean. Also, a larger model called 101 ChildPad is going to be launched. For those who like to play games, the French manufacturer will offer GamePad 2, the sequel to last year launched 7-inch GamePad.
As if all these were not enough, Archos plans to bring a number of tablets with 3G module on the market, although specific models were not mentioned. But, we will probably get to see and hear about them during IFA 2013.