The work of an architect is one that combines art and commerce where creativity has to meet the constraints of budgets, time and other limitations posed by the client or the contractor. In a field that has rapidly evolved over the years, architectural drawings have also witnessed some of the most beneficial changes through patterns of technology and processes.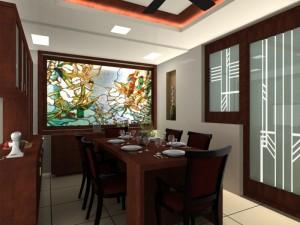 Any contractor builds a construction through the help of architectural detail drawings. Without these, it would be absolutely impossible to construct anything substantial. In most cases, architectural drawings are now compiled on software tools such as AutoCAD by experienced architects through rough drafts, sketches and photos that the client provides. Architectural drawings form the basis of any architectural construction.
Importance of architectural detail drawings cannot be over-stressed. Being the base upon which the entire project is built, it is highly important to hire the right set of architects who can produce the finest architectural drawings for a particular project.
The work of an architect would be:
•    To listen to the client about their precise requirement
•    To consult various rasters, sketches and rough drafts of the intended design
•    To provide ideas, suggestions and alternatives prior to architectural drawing
•    To produce the architectural detail drawings and architectural elevation drawings according to the needs of the client
•    To produce drawings that are feasible in reality
•    To consult with the contractor in areas where feasibility might not be possible
•    To finalize and ready the drafts and drawings for the contractor
While the contractor simply co-ordinates the execution of the plans and drawings, the onus of drafting the floor plan, elevation and more such components falls on the architect. The architect has to design to meet the needs of the client and also to adhere to minimum feasibility as consulted by the contractor.
Architectural detail drawings are very precise and informative. Usage of software tools like ArchiCAD has resulted in easier and smoother production of richly detailed architectural drawings which are used by contractors in a better manner. Also, architects now have the option of 2D and 3D drawings which add more value, impression and detail to the ideas and presentation.
To get free instant quote, please email us at [email protected]