Apple has officially bought the audio equipment and service company Beats for $3.2 billion (roughly £2 million). According to the deal, Beats Music (a streaming service) should  join the iTunes division.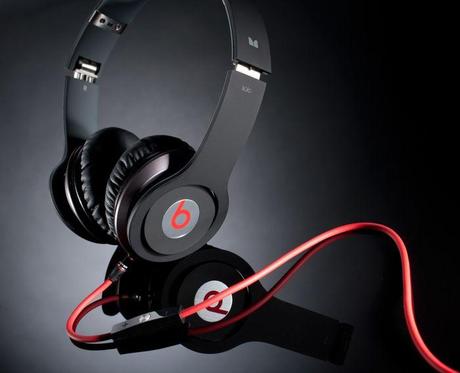 Apple has become the owner of the Beats company.
Dr. Dre, one of the founders of the company, and Tyrese Gibson (actor and rapper) have both confirmed that the news are, in fact, true. Gibson has even posted the news on his Instagram account, but the post/photo has been removed since then.
This is Apple's largest acquisition to this day and it seems that the company is hoping to make iTunes more popular amongst its users worldwide. According to a report by Nielsen SoundScan, album and track sales were down 13% and 11%, which is probably why Apple's decided to go ahead and acquire the Beats company. Apple has yet to officially announce the news.
Fun fact: the Apple-Beats deal makes Dr. Dre the first billionaire hip-hop artist.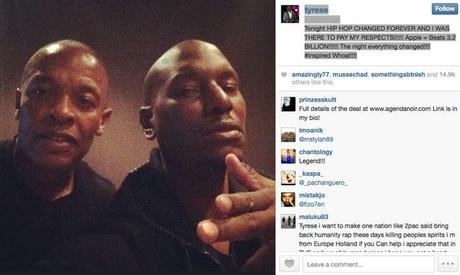 Gibson's Instagram post.