If you saw this tweet: 




Then you knew this was coming.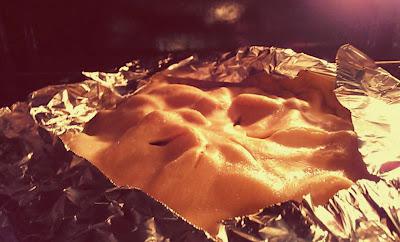 The title is intriguing...and so is the crust. I found the original idea for the crust here. She did a sweet potato pie, but hey, who doesn't love a good fruit pie? This is really just a classic apple pie with a fun crust. Super easy, and slightly fun. I used two Pillsbury refrigerated pie crusts, but you could totally one up me and make your own. Just make enough for a top and bottom crust! 


Apple Pie with Cinnamon Roll Crust


Ingredients


1 package refrigerated pie crusts




1 tablespoon melted butter




1 tablespoon cinnamon




5 cups thinly sliced peeled apples




1/2 cup granulated sugar




1/2 teaspoon cinnamon




1/4 teaspoon nutmeg


Handful

 of dried cranberries (optional)


Preheat oven to 375 degrees. 

Roll out one pie crust on a lightly floured surface. Brush with butter and sprinkle evenly with cinnamon.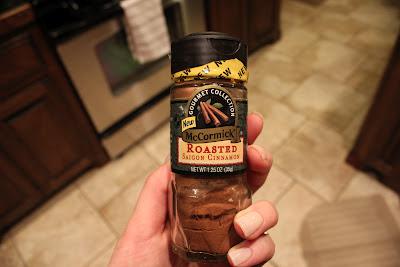 Roll up tightly and slice into 1/2-inch rounds, like miniature cinnamon rolls.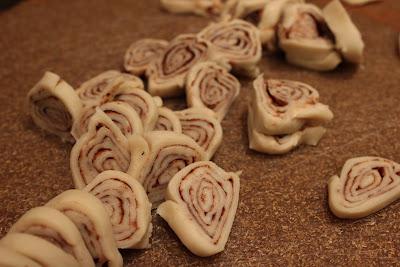 Press miniature cinnamon rolls, flat side down, evenly into the bottom and sides of a 9-inch pie plate, making sure there are no spaces between the rolls. Set aside.

In large bowl, mix sugar, 1/4 cup flour, the cinnamon, nutmeg and cranberries. Stir in apples until well mixed. Spoon into pie plate.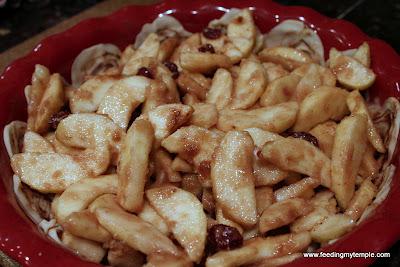 Roll other round of pastry into 10-inch round. Fold into fourths and cut slits so steam can escape. Unfold top pastry over filling; trim overhanging edge 1 inch from rim of plate. Fold and roll top edge under lower edge, pressing on rim to seal; flute as desired. Brush with milk, and sprinkle with sugar, if desired. Cover edge with 2- to 3-inch strip of foil to prevent excessive browning. Bake 40 minutes, then remove foil and bake for an additional 20 minutes.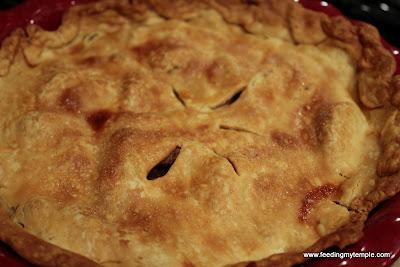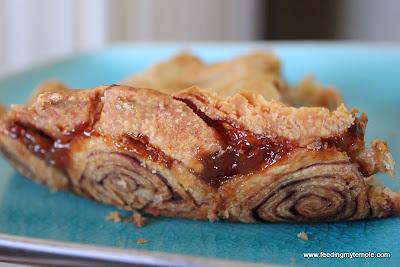 Let cool 20-30 minutes before slicing. Serve with vanilla ice cream or whipped cream. 




                     Please visit my 

link parties

 page to see who I linked up with this week!