A tasty smoothie for those suffering from inflammatory conditions such as arthritis.
Ingredients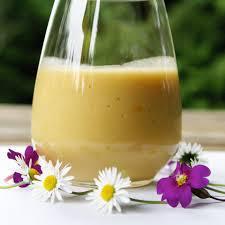 12 raw almonds, soaked overnight and drained
1 ½ cups water
1 cup fresh pineapple (freeze pineapple chunks for a cold/frozen smoothie)
1 banana (frozen in chunks)
1 medium carrot
1 tsp. turmeric
1 tsp. ginger
1 tsp. cinnamon
Blend water and almonds for 60-90 seconds until very smooth. Add all other ingredients and blend all until smooth.
Source: Green Smoothie Girl