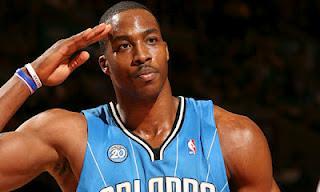 Photo: Getty Images
- Troy Ballard and Adam Parker
Welcome back! Once again, we have our monthly Answer This segment where we respond to questions our readers have sent in! This edition -- the end of the NBA's regular season!
Troy and Adam breakdown the end of the season through a series of the 10 best questions, answering everything from the MVP to the LVP, and each of our Finals picks. Check out the latest Beard and Stache Answer This! 
10. Are The Charlotte Bobcats are the worst team in the NBA? - 
Will (Oklahoma)
Troy - FACT - This is a given. The Bobcats are beyond bad. I still don't know why Michael Jordan has tossed in the towel and handed the team to some New York City fat-cat that has no problem overpaying for an NBA franchise. I thought at one point that the Kemba Walker magic could do something in Charlotte -- but I was wrong. 
Adam - FACT - 

I'm at a loss for words to describe how poorly this team has played this season. Yes, I know they don't have a great team by any stretch of the imagination, but I was at least hoping that Kemba Walker might be able to will them to a few victories here and there. Needless to say, with a (7-45) record, that obviously has not been the case. Oh well, Anthony Davis here we come...
9. Did Dwight Howard made the right choice staying with the Orlando Magic? - Doug (Kansas)
Troy - FACT - All drama involving Coach Van Gundy and Dwight aside -- he made the right move. He could have easily packed his bags and left just like Shaq did, but he was feeling the love in Orlando and showed commitment to the organization that drafted him. Not to mention, he loves being the center of attention (pun intended). 
Adam - FICTION - 

Loads of controversy surrounding Howard's decision. Sure, the Magic might be happy right now, but his wishy-washy approach to 'The Decision 2.0' will no doubt put the Magic in a bind for many years to come 

when

 he leaves next summer. I mean, let's face it. Dwight & the Magic have burned too many bridges for this marriage to survive much longer. Unless Orlando surrounds Dwight with the right pieces -- something they haven't done in his eight seasons with the team so far -- they'll be in a bigger rut than the Bobcats are in right now.

 
8. Would the NBA consider an MVP Award for both the East and the West? - Stephen (Texas)
Troy - FICTION - With David Stern at the helm -- not a chance. As much as we would like to see both Kevin Durant and LeBron James share the trophy this season, only one will walk away with the hardware. It's a good idea, but just not realistic with Stern being the military-style micromanaging commish that he is.
Adam - FICTION - 

The league already recognizes Players of the Week and Month from each conference. Not to mention the top players around the league represent their respective conferences when they get invited to the Association's annual All-Star Weekend. I don't want to say it will never happen, but...
7. Are the Los Angeles Clippers a one-and-done team?
- Kevin (Ohio)
Troy - FICTION - Chris Paul and Blake Griffin can muscle out at least one series, saying that the team keeps a high seed going in. CP3 Magic can carry just about any team through at least one series (the dude almost beat the Lakers with no help last year), but once he becomes worn down, that's when things fall apart. LA has a solid team, but it's going to take time to develop. 
Adam - FACT - 

Though they've picked up their play in recent weeks -- much to coach Vinny Del Negro's pleasure no doubt -- I still don't see them getting out of the first round. 'Lob City' is fun to watch, but if their pick-and-roll game is stifled, where do the Clippers go on offense from there? The lack of offensive creativity and defensive intensity down the stretch will doom this talented but not very deep team down the stretch. The absence of Chauncey Billups is a killer here.
6. Is it fair to compare Kentucky's Anthony Davis to Marcus Camby and Tim Duncan?
- Jordan (Missouri)
Troy - FACT - Anthony Davis is very young and has a lot of room to improve. That being said, he is lacking the offensive ability of Duncan, but can match Camby in defensive intensity. Saying that Davis continues to grow and develop, we could very well be looking at a center with the defensive talent of Camby and the offensive game of Duncan. It's still very early, but I'm putting my money with this kid.
Adam - FICTION - 

 I don't like the comparison to either player personally, but at this point he's defintely closer to Camby considering the similar prowess Davis has shown on the defensive end. On the other hand, Duncan spent four years at Wake Forest polishing his game on both sides of the ball and it would be an insult to the man they call 'Mr. Fundamentals' to compare the mostly offensively raw Davis to him at this point.
5. Did the Boston Celtics make the right move keeping Rajon Rondo? - Chris (Massachusetts)
Troy - FACT - At the time, when Boston didn't trade him, it seemed like one of the worst front office moves of all-time. Now, it's easy to say that the Celtics made the right move keeping Grand Theft Rondo on the team, bad attitude and all. The kid can play. With him performing the way he is, Boston is my dark horse pick in the East for a Finals appearance. 
Adam - FICTION - 

 I completely understand wanting to keep the 'Big Four' intact for one final run at a title, but let's be realistic here. Does anyone outside of Beantown honestly believe that the Celtics have a chance to get past either the Bulls or the Heat at this point? I certainly don't. 
4. Will Steve Nash will leave the Phoenix Suns after this season? - Hunter (Georgia)
Troy - FACT - The moment that Nash's phone rings and LeBron's on the other end, it's a forgone conclusion. Nash is at the age where rebuilding isn't even part of his thought process, and unfortunately for the Suns, that's where the team is stuck. Even if the Heat don't reach out to him, Nash will likely still bail to the best contenders that inquire about his services. 
Adam - FICTION - 

We've all heard about the comments Nash made on the Dan Patrick show recently about how he'll consider finding a new home if the Suns don't make substantial improvements to the roster. That being said, Nash is Phoenix's rock and the face of the organization and it's been a good marriage up to this point. I have to believe (and hope) as a die hard Suns fan that Phoenix's front office uses that some $30 million in cap space that they'll have this summer to get Nash some legitimate help to keep him in the Valley of the Sun for the remainder of his career.
3. The Chicago Bulls are a better team long-term because Derrick Rose has been injured? - Conan (Pennsylvania)
Troy - FACT - I never thought I would say that losing the reigning MVP would help a team, but in Chicago's case -- it has. Both Joakim Noah and Carlos Boozer have been playing lights out, and Chi-Town has discovered a gem in John Lucas III. The Bulls have learned to win without leaning on Roses' scoring output, and when he does come back into the lineup, the team is going to be deadly. 
Adam - FACT - 

No doubt they're better overall than they were when they could consistently count on Rose to pull a rabbit out of his hat night after night when the team was in a bind. With the reigning league MVP out of the lineup, guys like Joakim Noah, Luol Deng and the pricey Carlos Boozer have had to step up their game to help the team win games. All I can say is -- it's about time. Once Rose returns to the lineup, he'll finally have teammates that are confident in their own abilities rather than just his. Definitely a blessing in disguise here.
2. Did the Milwaukee Bucks rob the Golden State Warriors blind in the Monta Ellis deal? - Tim (California)
Troy - FICTION - Off pure face-value, this trade does look like a serious heist. But Monta Ellis has a terrible attitude, his numbers have been inconsistent, and the Warriors were just trying to dump him. If anything, I am really surprised that Golden State didn't get a better offer than Andrew Bogut and Stephen Jackson -- but that tells you the kind of trade market that was out there. The Warriors likely took the best offer on the table, and Bogut and the return off Jackson is better than nothing. 
Adam - FICTION -  

Sure, Andrew Bogut has been in street clothes more often than you'd like to see, but when he's healthy, he has the talent to be one of the league's top big men. Monta Ellis is a phenomenal scorer, no doubt, but the Bucks certainly didn't help themselves defensively with the undersized combo of Ellis and Brandon Jennings in Milwaukee's back court. They've made themselves more entertaining, but now they've created a huge void in the center spot -- one that won't be easily filled.

 
1. Will the Miami Heat and Oklahoma City Thunder meet in the NBA Finals?
-
Wilson (Florida)
Troy - FACT - No doubt. The Thunder are leaps and bounds the best team in the West and the Heat are rocking the East. One could make the case that the Bulls could also jump Miami, but I don't see it happening. These are the two best teams in the NBA, and should be one of the best Finals match-ups in recent memory. 
Adam - FACT - 

These are far and away the two best teams in their respective conferences. They've split their two meetings this season, with the home team coming out on top both times. They're both very explosive on offense and tenacious on defense. Not to mention, I'm foaming at the mouth in anticipation of a six or seven game chess match between LeBron James and Kevin Durant. Where Amazing Happens indeed. Should be a phenomenal series.
Would you like to be featured in the next edition of Answer This? Submit your questions with your first name and state to [email protected]! If we like what we see, Troy and Adam will answer your question on the site! Thanks! 
Be sure to follow Beard and Stache on Twitter 
@BeardAndStache
, and also Troy 
@TroyBallards
 and Adam 
@Adam_Parker43
, Like our Facebook page HERE!