The time has come for androgyny to take center stage. Indeed, while we had more opportunities of encountering mainstream work of popular transgender models such as Lea T and Andrej Pejic who have done popular fashion campaign of Givenchy and Jean Paul Gaultier, the spotlight is now on mannish girls who star in menswear advertising campaigns. One of the latest of these androgynous superstars is Saskia de Brauw, who is seen at the newest YSL menswear ad campaign.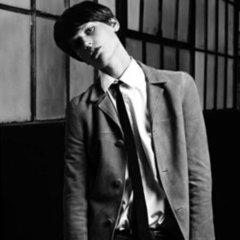 Presence of Androgyny in fashion
Androgyny is not new in the fashion world. In fact, this concept of female models exhibiting boyish features in fashion shows and photo shots have been common occurrence for years. The novelty of female models looking like a male has not waned, and has even inspired fashion designers to continue in creating pieces the designs and of which border on blurred sexuality. 
Popular androgynous models such as Agyness Deyn and Stella Tennant have been in the forefront when it comes to models that do androgynous ad campaigns. Just recently, Casey Leglier, with her defined cheekbones, had been commissioned by Ford to walk the runway wearing men's wear.
Hedi Slimane's Saint Laurent Men's Wear
Slimane is popular not only for making avant-garde wear for men. Likewise, he is known for hiring female celebrities to don his men's creations, some of which were Madonna and Nicole Kidman. It is not surprising that the designer takes advantage of people's acceptance of his gender-breaking work now that he is onboard as the main designer for Saint Laurent.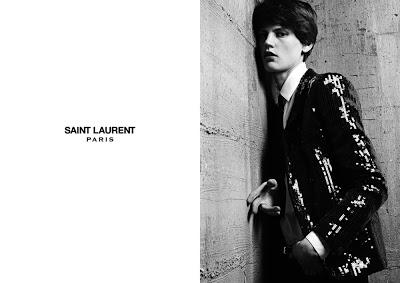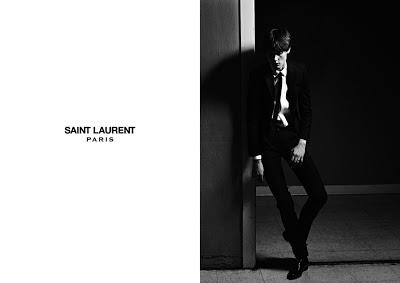 Sakia de Brauw for Saint Laurent's menswear
In a unique twist that's meant to defy old YSL tradition, instead of hiring a male model for his Saint Laurent menswear ad campaign, Slimane hired Chanel staple Saskia de Brauw. In the YSL menswear campaign, he photographed de Brauw in her rawness, without thick makeup or big hairdo. This allowed the model's androgyny feel to exude in the photos. 
Was the Sakia de Brauw-androgyny factor a ploy for YSL to help increase its sales? It must be remembered that when Slimane also designed for Dior Homme, his men's skinny suits were a big hit among women. Eventually, the collection became popular with both sexes that they are now available for both sexes beginning January of next year. 
Will this be the same with the latest Slimane-designed YSL menswear? This will be known when his collection will be presented in Paris in Spring of 2013.
Image Source: Fashionologie