I'm proud to be able to present something for the second time from Anastasia Beverly Hills that's due to launch this May 2012. Last month, The "A" team in Beverly Hills sent me an email to expect a parcel with their new baby, Anastasia Lash Genius Waterproof Topcoat which is basically a clear mascara sealant that will waterproof any favorite non-waterproof mascaras you might have.  I know what you're thinking, that it's too specific a product and might take up too small a niche to get noticed, ah but I discovered other uses for it aside from its initial purpose.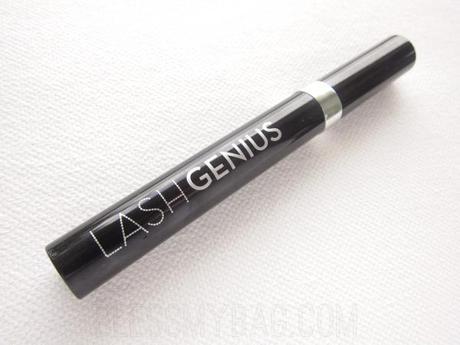 Dermatologist Tested | Opthalmologist Tested | Hypoallergenic | Paraben Free | Fragrance Free | Made in Italy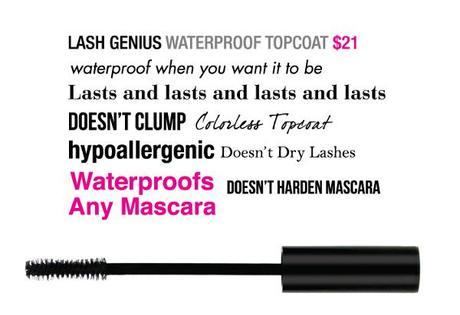 I've tried this and discovered a number of multiple uses for it other than its marketed purpose.  Read more for the full post and get my professional opinion on this nifty new product.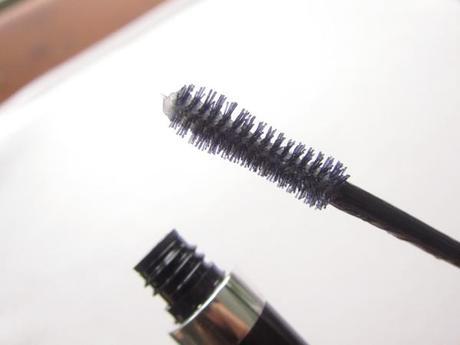 WHAT'S IN IT, Basically: Jellified Triglycerides – A silky, lightweight texture, Silicone Resin – Long lasting hold and waterproof film, High melting point wax. 

INGREDIENTS: Isododecane, Polyethylene, Trimethylsiloxysilicate, Synthetic Wax, Disteardimonium Hectorite, Silica Dimethyl Silylate, Propylene Carbonate, Gossypium Herbaceum (Cotton) Seed Oil, Pentaerythrityl, Tetra-Di-T-Butylhydroxyhydrocinnamate, Caprylyl Glycol, Phenoxyethanol.
So I tried this on and it did what it said it's supposed to do without any sting or unwanted effects on the mascara beneath it, but I thought if it had only one specific use it can't be worth $21.00, it would be just another step to accomodate for someone who is VERY particular about a mascara she wants to use.  In the field of professional makeup, what's great is when you're a pro you're able to mentally gather a bunch of application possibilities when it comes to products like this.  I spotted two other uses other than its ability to waterproof mascara straightaway and I've properly tested both application alternatives:
1.) It works great as a clear mascara THAT actually holds your curl.  There are days when you get out of the house but you don't wanna wear black mascara, yet at the same time you don't want to head out with lackluster lashes.  Simply give your lashes a curl and swipe this on after, darling.  It actually holds lash curl VERY well, unlike other clear mascaras that don't do anything much really.
2.) It will also easily waterproof your brow makeup and/or use this as a brow set to get stubborn brow hairs to behave.  For this I suggest using a disposable mascara wand or q-tip so you don't get brown brow product mixing into your tube of Lash Genius.  Or you could clean the wand before sticking it back in a second time.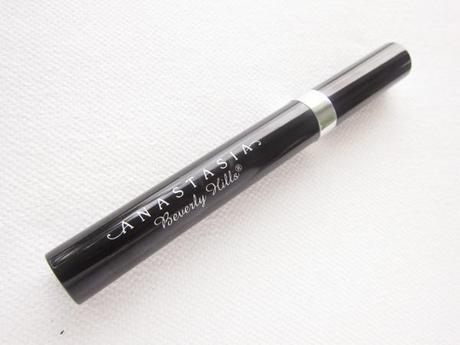 Anastasia Lash Genius in my opinion is a more versatile product than I thought.  It may not explode with cuteness or hype the minute you get it because it's a simple product, but once I'm on a roll at a shoot or wedding where lashes and brows just have to stay put I just know I'll be extremely relieved to have this with me.  The fact that it holds curl really well in addition to its mascara sealing prowess makes this product a win for any pro makeup artist.  This product will be available by May 2012 in Sephora stores.  Yes, I know, sorry to the local ladies, but you'll have to ask friends abroad to help you acquire this if you absolutely have to have it.