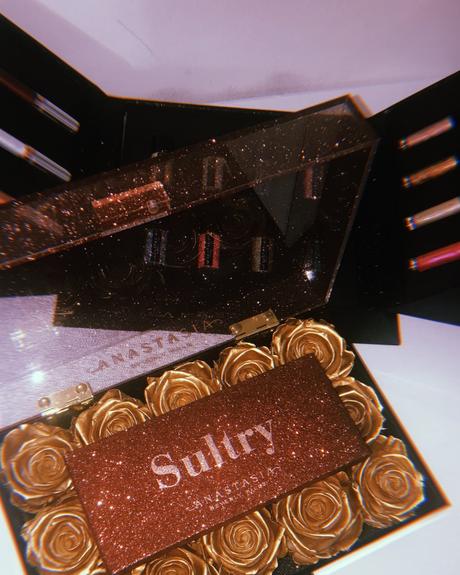 The 2018 Anastasia Beverly Hills Holiday collection features the Sultry palette, 8 brand new shades of loose glitter, 3 mini metallic liquid lipstick set, 4 mini lip glosses. 
Palette: not vegan Glosses: vegan Liquid Lipsticks: vegan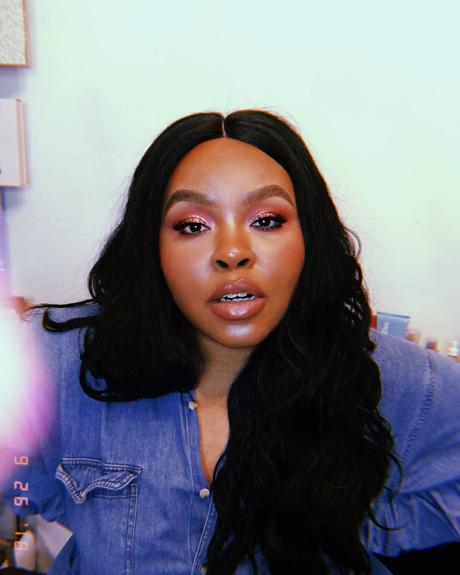 Anastasia Beverly Hills holiday collection is upon us and once again I was lucky enough to receive it in PR, was Prism so long ago? I can't believe it's fall. I hate when everyone says "it went by so fast," but now I'm one of those people. I blinked and I'm currently thinking there's another Christmas happening in 3 months. That's startling, I don't feel prepared. I love the holiday season and need proper nesting requirements because here in Michigan I spend most of mine inside with the Hallmark Channel on. Need lots of candles and sweaters and all the cozy. I'm not sure detailing out an example of my spinsterhood is the best introduction to discussing a palette title Sultry, but it's the first thing my brain came up with.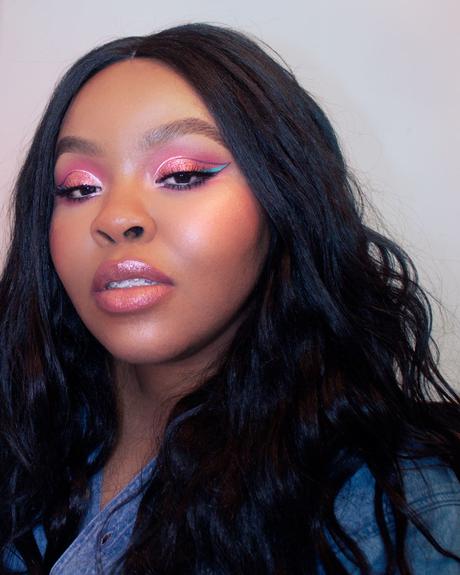 Anastasia Beverly Hills
Sultry Eye Shadow Palette
First Impressions Review
I'm always excited when I get to try out a new collection from Anastasia Beverly Hills, I will just say now my favorite ABH palette is…SUBCULTURE, yes the highly controversial SUBCULTURE eye shadow palette from Anastasia Beverly Hills is my favorite of all their palettes that I currently own which is a count of 6 in total. I feel better now that you know that about me. Subculture is my favorite but that doesn't mean I'm just another PR sycophant who would never say anything critical towards the quality of their products for fear of removal from said list. Yes, I'm an ABH fan girl, but honestly? I find Modern Renaissance a bit overrated for my taste…it's just not my style. It's still a nice palette and I wouldn't shame someone for it being their go to favorite, but meh just not for me.
I like their eye shadows and SULTRY comes in the same ranking I find with the ABH eye shadows I've tried they work when applied correctly. The shimmers are great, I enjoy ABH matte shadows, a little fall out never killed anyone. I'm very aggressive when applying my eyeshadows, and I show no mercy while blending, so I almost always apply my eye shadow before any foundation and clean up any stray eyeshadow.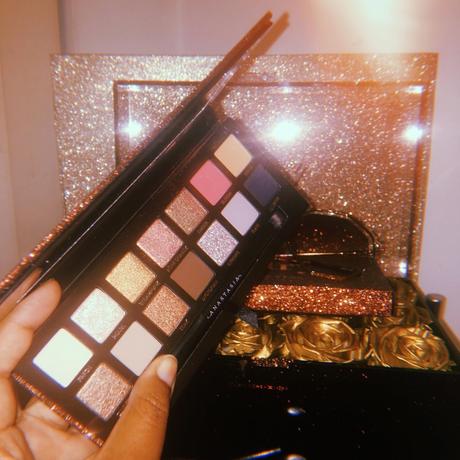 From the pictures of my first look using the palette and also just a glance a my profile will tell I usually will go for more color in my eyeshadow. This is not a colorful palette, its very cool, classy, shiny party, chic neutral for the girls that like Drama.
Like one of the Gossip Girl type characters, she's 17, parents are filthy rich, wearing a crazy expensive dress and partying with the adults, that whole bit. I feel like she'd use this palette for getting ready for a debauchery filled, privileged, night out on the town. I guess a more current reference would be Pretty Little Liars? I never actually seen that one to feel confident referencing it. I've been out of the teen drama loop for a while. Which is even less than the handful of episodes I got into Gossip Girl. I don't know, I think I could possibly like Gossip Girl if I watched it on mute and only focused on the fashions and environment choices.
I don't know who I am in this look, when I shared it to my Instagram stories, without the graphic elements, everyone seemed to agree it looked very appropriate to wear out on a date. I have actually been dating recently (yikes)and I really try to wear the least makeup ever on dates as I fear a full face of my Instagram face for a evening out in Michigan seems a bit much, but apparently poppy pink eye shadow in the crease and sparkling pink/gold glitter is appropriate eye makeup for a date. Maybe I agree, the pink is startlingly feminine but maybe I like it. 
A current internal debate of mine has been deciding what's the most accurate way to present myself visually as an individual. People can say caring about how you look is stupid or shallow, but how we choose to wear our makeup, hair, what clothes is what we think of ourselves.
I always look different online, because I have no idea who I am? Or Because I still can be whoever I want? 
Eyes
Anastasia Beverly Hills Sultry Eye Shadow Palette
ABH Loose Glitter Blazing
Fenty Beauty Fly Liner
Kat Von D Beauty Super Brow Satellite, White Out, Aubergine
Kat Von D Everlasting Liner Swanly
Lips
Kat Von D Everlasting Liner Hawkwind, Studde Kiss Lipstick in Lovecraft https://fave.co/2DU37FO
ABH Lip Gloss in Citrine https://fave.co/2zEcgiI
P.S. This lip combination is just neutral pinky heaven for me right now.