When the people of Anastasia Beverly Hills, or at least their PR division, emailed me asking if I'd participate in reviewing their product I was skeptical at first.  I'd never been contacted by a company from abroad with a request for a direct product review so it was almost unbelievable that the company that Oprah entrusts her brows to was actually going to send me this, but they really did!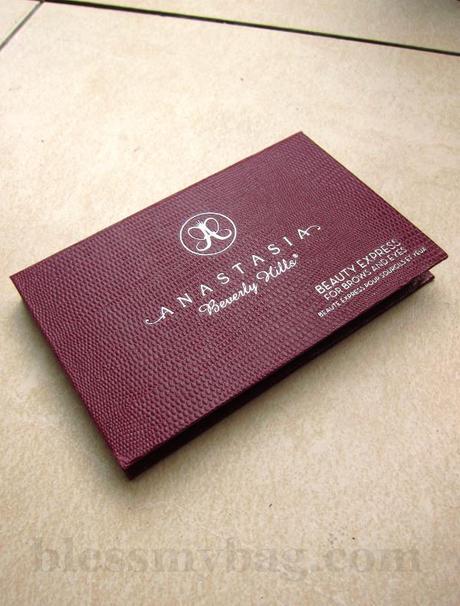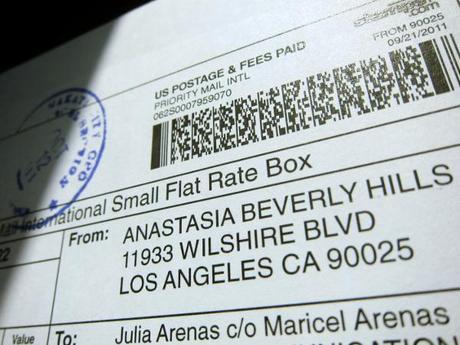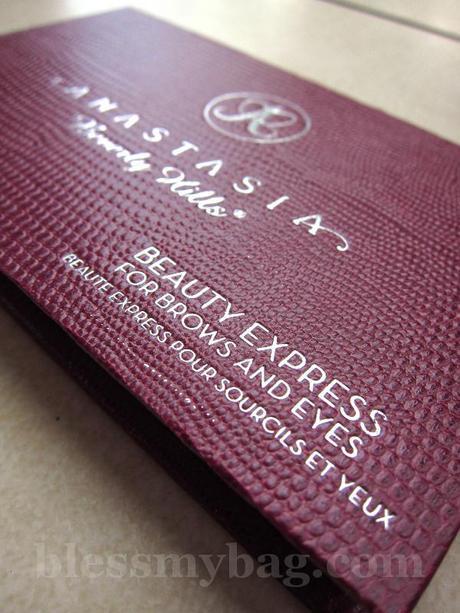 I was quick to check the return address for authenticity and was "kilig to the bones" or as most of you better understand it "over the moon" with satisfaction.  The packaging is classy and reminds me of old hardbound books.  This is what it looks like inside.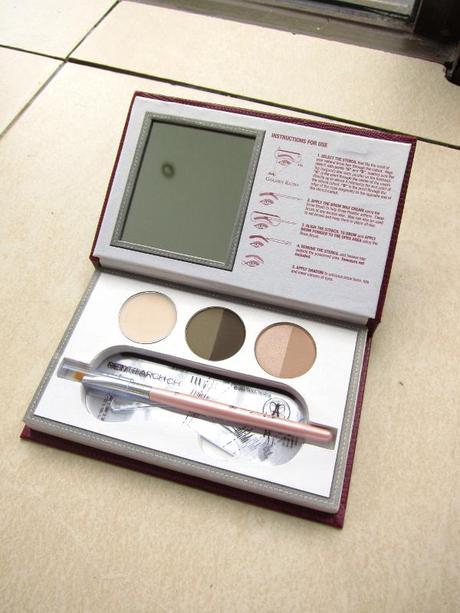 Today's post won't be including a brow tutorial just yet.  I'll be doing a totally separate post showing how I use this product on myself and it will kind of be a semi how-to-do-brows tutorial.  For today will just be presenting the Anastasia Brow Kit with some swatches for you.  Click on to read more and see the brows I drew in on a pro model.
The kit includes from left to right a brow wax for grooming brows into place, 2 brow shades a light ash and darker ash brown, and 2 eyeshadows/highlighters.  My kit is the one for "Brunettes".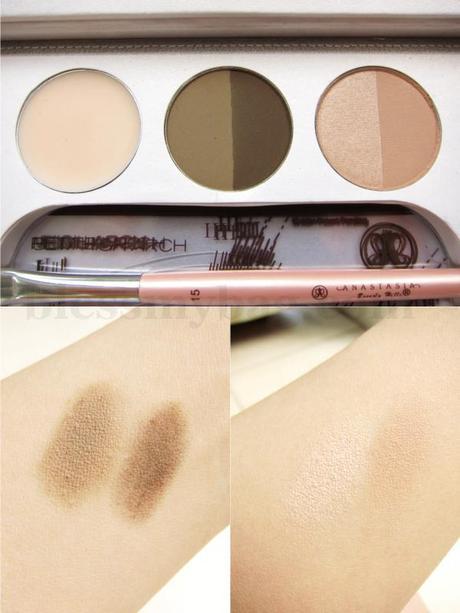 The brow colors are not too "ashy", they have a hint of warmth in them which for me makes them a pair of perfectly balanced light and dark brow colors.  The highlighters come in a lighter shimmer and more medium matte shade, giving options for other skintones.  I used the lighter brow color on this model here in this photo, I made her up recently for a Randy Ortiz photo shoot, the objective was to be as natural as possible but still add highlight and contour to her face, on her nails we used Caronia "Pussy Red" polish.  Note of course the polish looks extra good on her because she's very pale (photo by Ritzmarie.tumblr.com ).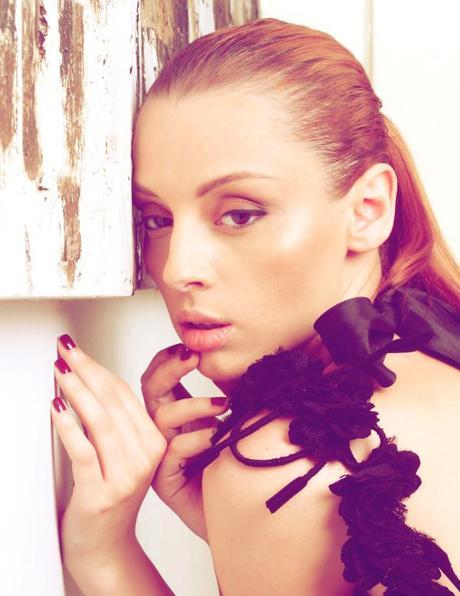 The Brow Express kit also come with an exceptionally perfect brow brush.  When I say perfect I mean that in the areas of stiffness, size, shape.  It's easy to draw in brows when the brush is stiffer.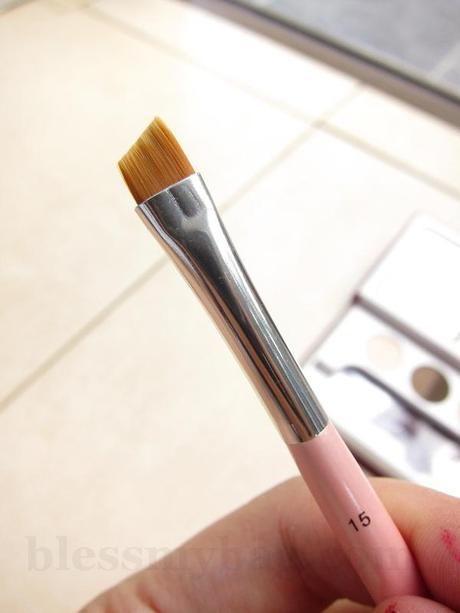 For those who'd rather trust the experts when it comes to "drawing in" a proper brow shape, the kit comes with these nifty brow shape stencils that pro makeup artists wouldn't normally use since we determine brow shapes by feel and visual assessment.  I think though these are great for personal makeup practice especially for those with little experience in makeup.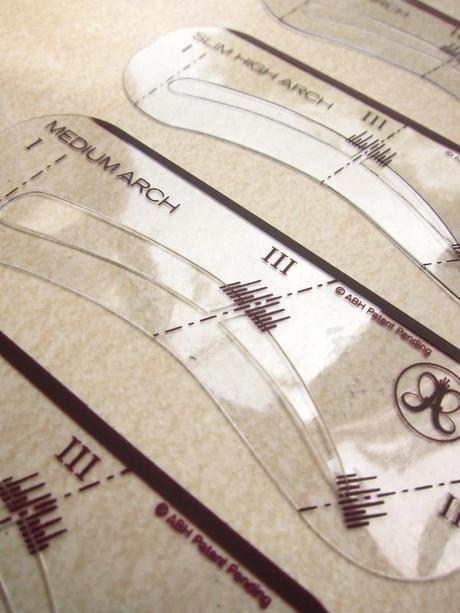 I'll make use of these in the next post and compare the results with my own hand-drawn brows.  Anastasia is available in the U.S. I'm not sure if stockists have it here just yet, they've been around awhile.  On their website the kit costs $39.50, it's not cheap, but I can tell you now that the product is excellent and as my mother said when she handled the angled brush "They really know their brows".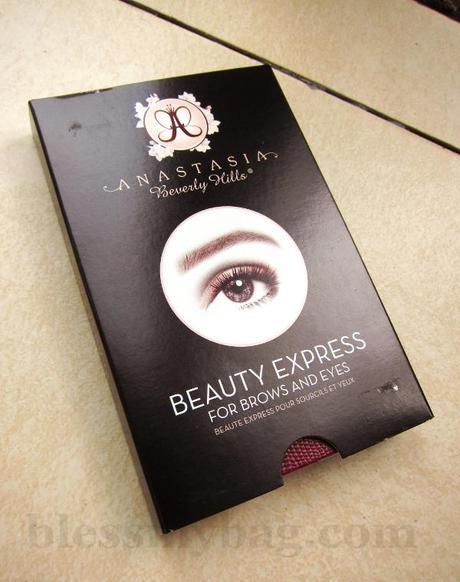 The kit I have is in the "Brunette" shades, there's one for blondes as well.  I don't find it that handy though, I admit, I will however be including it in my professional kit because the brow powder shades are absolutely perfect.