All eyes will be on Jos Butler during England's World Twenty 20 campaign. His name might have been anonymous a week ago, but today he is regarded as the man to watch out for. In a perfect end to English summer, Jos Butler smashed 32 off Wayne Parnell to make people gleam in amusement at England's latest finding. His fireworks couldn't come at a better time. England left for Sri Lanka with security, excitement and a belief in themselves. They are eager to see more of Butler and feel he could be the new star in rising.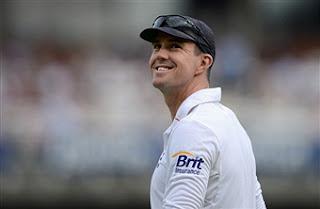 But, this is English cricket we are talking about and the drama doesn't end on the field. The ECB and Kevin Pietersen have kept the media pretty busy over the last few months. In latest news, KP rejected a four-month contract from the ECB hours before he was omitted from the squad of India tour. I reckon, the reason Pietersen and ECB have not been able to resolve their conflicts is Pietersen's changing mind. He has been unsure over whether he wants to play for England or do something which is more convenient for him. All players who aspire to play for England want to stay in the team for as long as they perform. Pietersen however, is a little less patriotic and cares more about his personal needs. The IPL, the Big Bash, even the studio of ESPN are more convenient to be in than England cricket team. It's obvious how. Being a part of Twenty20 leagues or a commentary team doesn't require you to deal with an egotistic, cash hungry board. Rather, you can better take care of your cash needs. They don't make you feel like an employee but rather like a freelancer. They are not played every month so that also gives you time to be with your family. I'm with KP on this, who would chose to deal with ECB and also ignore all these benefits?
It seemed likely that KP won't be a part of the England team. Remember that his retirement from the shorter forms of the game started it all. For whatever reason, his desire to play for England had decreased back then. And his interest in touring Sri Lanka as a presenter rather than a player further confirmed his lack of desire. An apology, a video expressing his 100% commitment to England, appealing for an inquiry against teammates, turning down a contract left heads spinning. This tells us KP isn't too easy to deal with either.
The funny part now though, is whether we'll see Kevin Pietersen interviewing Stuart Broad at the end of a lost battle, asking, "Did you miss Kevin Pietersen in your team today?".