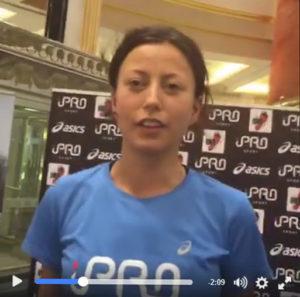 Amy Hughes began her 7 day treadmill record attempt on September 1st at the Trafford Centre in Manchester and apparently is still on course to break the record with about 30 hours to go.
Amy, a 28 year-old Sports Therapist ran 53 marathons in 53 days in 2014 yet only ran her first marathon 6 years ago according to her website.
Originally from West Felton, Shropshire, Amy is based in Cheshire and with her partner have set up The 53 Foundation charity with the aim of creating opportunities for people with disabilities to become more active.
The current record is held by Sharon Gayter who ran 517.33 miles in 2011
Website: www.amyhughes53.co.uk
Follow Amy on Facebook: 53.53 marathons
Twitter: @53marathons
Youtube: Amy Hughes