You have probably noticed that many manufacturers constantly keep introducing new iPod and iPhone docks with interesting design and features, and although Amethyst is not very famous name in a sea of iPod and iPhone sound accessories, world has gone crazy for their line of speaker docks, named iPig.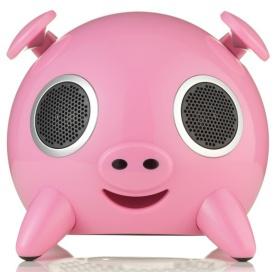 Amethyst iPig Bluetooth Speaker A2DP – Pink
iPig is a touch sensitive speaker for iPod and iPhone, suitable for users from all age groups. It has cute and original design (maybe even a bit comical), but the most important thing is that it delivers rather good sound quality. This is a great iPod and iPhone 4, iPhone 4S dock, perfect for synchronization, recharging and playing favorite tunes. Although the dock is rather small, it delivers astonishing sound.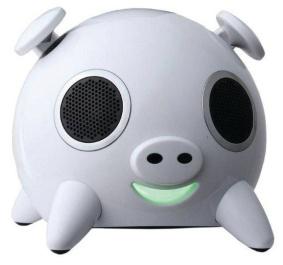 Amethyst iPig Bluetooth Speaker A2DP – White
In terms of some interesting features, the iPig has touch-sensitive ears, which you can use to control the volume; the "mouth" lights up every time the pig is powered on or when you use a remote; and finally the four "legs" are made of soft rubber, which makes it harder for the dock to slip.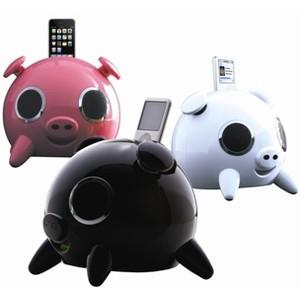 iPig Bluetooth Speaker – Available Colours
Newer version of this little dock includes Bluetooth connectivity, so now you can use this handy little piece of iPod / iPhone 4, iPhone 4S accessories with other smartphone models, too.