Hi everyone. Recently, I did my very first

blog swap

with the gorgeous blogger

Riya

from pinkstrawberrielove. We sent each other items that we thought the other would like. The parcel from Riya was massive, about 7x the size of the parcel I sent her. She was much too generous and I feel unbelievably spoiled.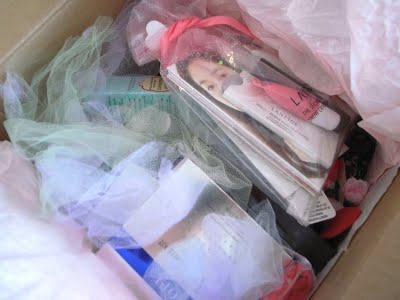 The gifts were beautifully padded with pastel coloured tulle.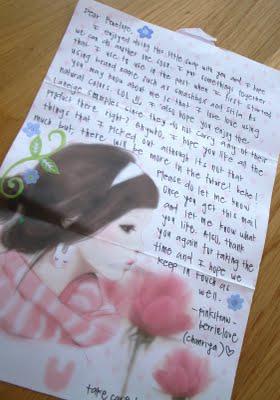 Love her stationary!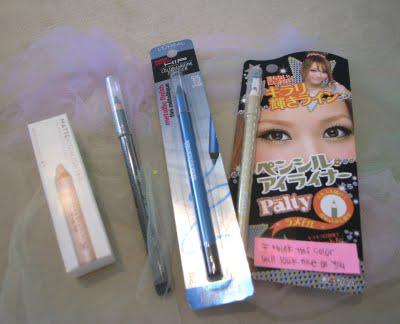 I must apologise for the slightly blurry pics. The weather's been really dull lately and I'm not getting enough light for sharp pictures. She got me quite a few eyeliners!
L-R:

Anastasia Matte Highlighter

,

Ultra Glitter Pencil

,

Loreal HIP Eyeliner in Blue Spark

,

Palty

eyeliner in a gold shade (the shade was written in Japanese).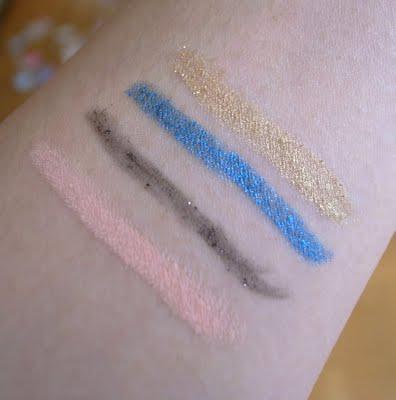 Here are swatches of the eyeliners. They are all so pretty. The highlighter is great for opening up the eyes for a bright-eyed look. The blue and gold shades are unlike anything I've owned before and can't wait to use them in a future FOTD.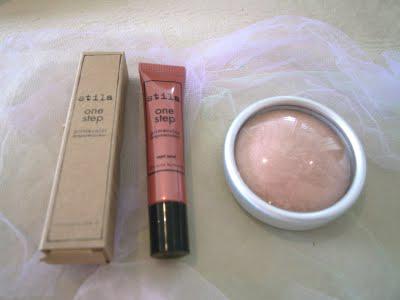 I also received a couple of really great Stila items.

Stila One Step in Capri Coral

which can be used on the eyes, cheeks and lips! The

Illuminating Finishing Powder in Rose Gold

gives a beautiful wash of subtle shimmer to the skin. It's such a pretty warm shade too, perfect for Summer!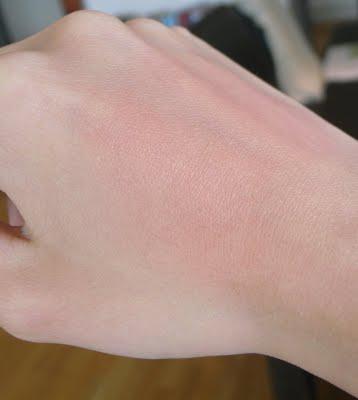 Here's a swatch of the Stila One Step. Another great warm Summer shade.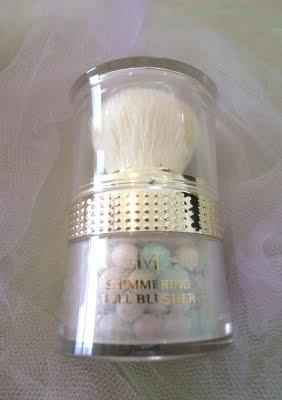 Riya also gave me

Missha Shimmering Ball Blusher in Pastel Glow

. Asian products are so hard to come buy here, so was extremely excited to receive this. It gives a light dusting of radiance to the skin. Really pretty.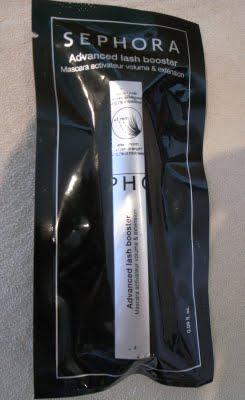 I also received this lash booster from Sephora which I'm excited to try.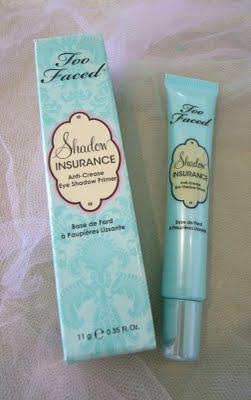 This

Too Faced Shadow Insurance Primer

is really good. Makes eyeshadow glide easily on.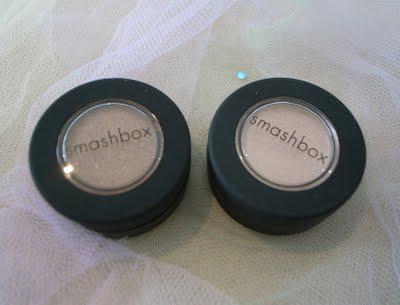 Speaking of eyeshadows, these natural and super gorgeous shades are some of my favourites in the parcel.

Smashbox Eyeshadows in ASAP

(left) and

Pronto

. I especially love ASAP. It's a really beautiful shade of brown with a hint of rose gold. I especially love how well it suits my skintone. Amazing choice Riya!
She was also generous in giving me a Smashbox eyeshadow brush.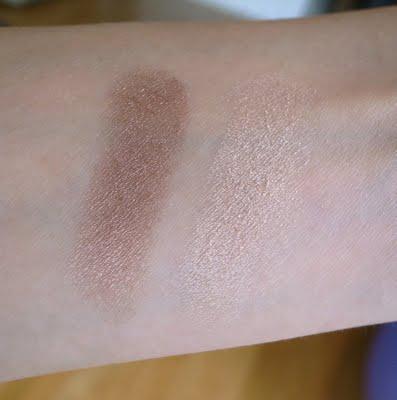 Swatches of ASAP (left) and Pronto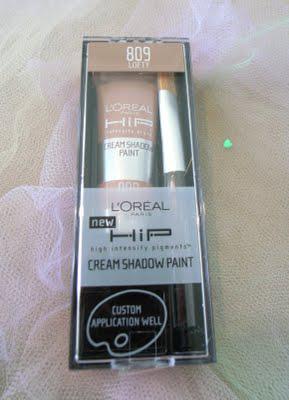 My first ever cream shadow paint.

Loreal HIP Cream Shadow Paint in Lofty

. A beautiful radiant blushed beige. Sorry for the lack of swatch, it was too difficult to capture the true shade on camera.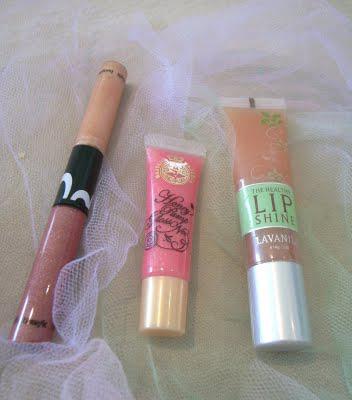 I also received several beautiful lip colours.
L-R:

Benefit Friends in Paradise

,

Majolica Majorca Honey Plump Gloss

and

Lavanila The Healthy Lip Shine in Vanilla Blossom

.
The Lavanila Lip Shine is amazing! I absolutely love this product. It makes my lips look shiny and super healthy. Have been using this everyday!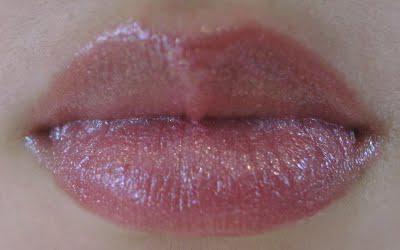 Here is a lip swatch of the Benefit lip gloss (the darker shade). I love the little gold sparkles in the gloss.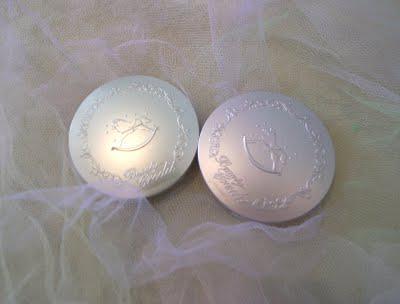 These two cuties are from a brand called

Beauty Credit

. Riya sent me their

Lovely Eye Color in YL26 and Lovely Lip Balm in Strawberry

.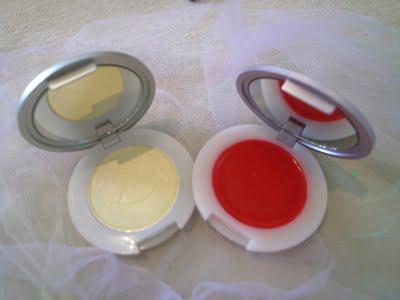 I haven't had a chance to use the eyeshadow yet, but it's a lovely 'wide awake' shade of pale yellow cream. The strawberry balm gives a pretty red flush to my lips.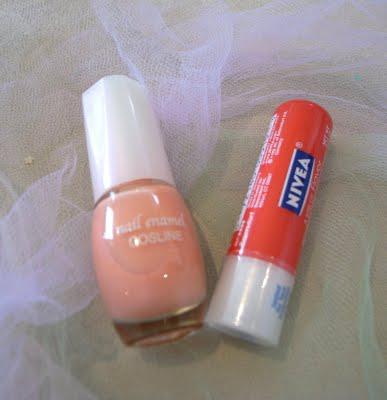 The list of products seem endless and Riya was more generous than I could have possibly imagined. The Nail polish from

Cosline in 209

is a beautiful peach. The

Nivea lip blam

gives a really pretty strawberry tint to the lips. Natural looking 'my lips but better' colour while moisturising my lips. A really great product!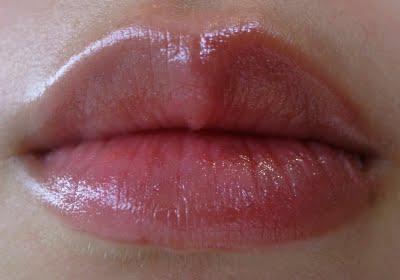 Swatch of the Nivea lip balm.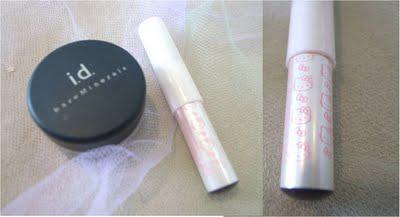 Riya also sent me

Bare Minerals Face Color in Clear Radiance

which gives a beautiful dewy look to my skin. The

Hello Kitty Eyeliner in Grape Soda

is so adorable!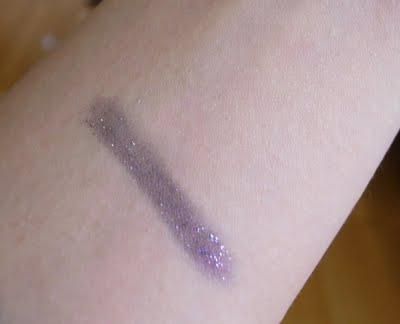 Swatch of the Hello Kitty Eyeliner - a vibrant purple with glitter.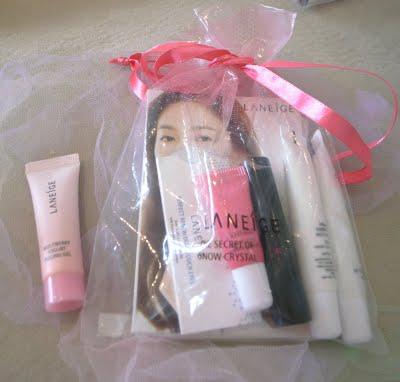 I also got a whole bunch of

Laniege products

and samples. Laniege is a popular Korean brand and i'm looking forward to trying the samples. Items included:
- P Makeup Set of Shimmering Multi Cream, Curling Mascara, UV Total Base and Snow Crystal Shimmer Lipgloss- Perfect Renew Dual Touch Eyes Cream-Strawberry Yoghurt Pack Mask-Basic 4 Step Skincare- Makeup Remover Multi Cleanser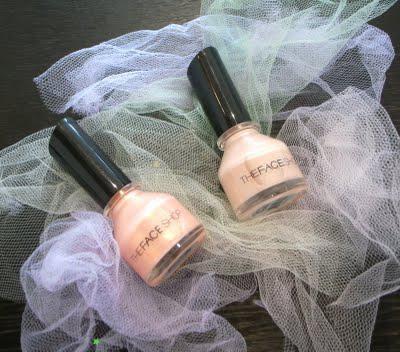 The nail colours are gorgeous!! Really love both shades. L-R: OR201, BR 802. From

The Face Shop

.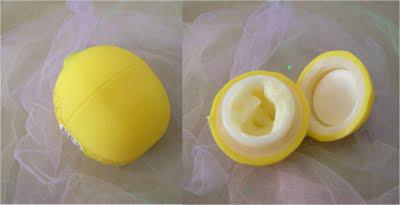 This luscious zesty scented hand cream is from .. oh no, actually I don't know where it's from as I've peeled off the label. So sorry.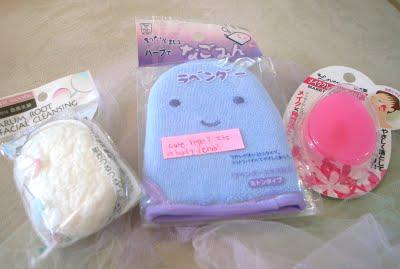 As If i'm not spoiled enough, Riya has also sent me some sponges for the face and body. Love how cute the middle sponge looks! My husband saw it in the shower and asked 'what is this?'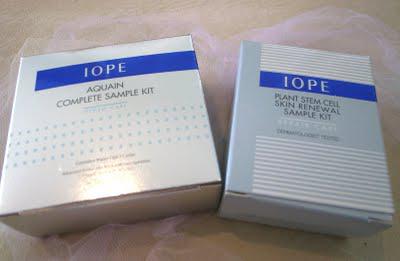 I was also sent a couple of skincare items from the brand

IOPE

. I've not heard of this brand before, but it looks really intriguing.

The Aquain Complete Sample Kit

and

Plant Stem Cell Skin Renewel Sample Kit

sounds and looks good!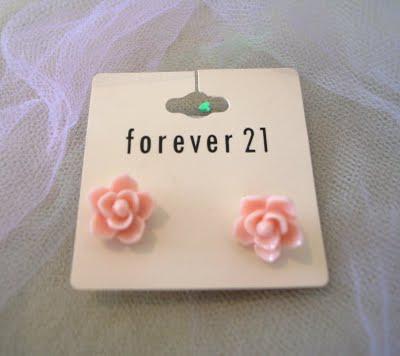 Last but not least, a pair of adorable flower earrings from

Forever21

.
Thanks so much Riya for these amazing gifts. You've really made my day/ month! I love all the products you sent me and it's been so much fun going through them all.
For those of you interested in what I sent Riya, you can find them here.


*Warning, the stuff I gave her is going to look SO pitiful and small compared to what she sent me. And her picture quality is far superior than mine, so embarrassing *