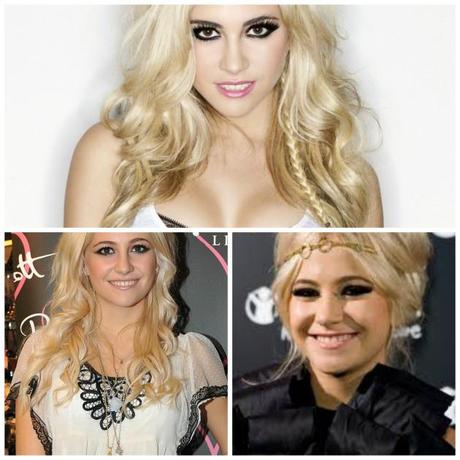 Oh isn't she beau…tiful!
Hey there,
I have been wanting to do one of these posts for ages, but hadn't really given much thought to the celeb I wanted to do. The other day I was on some sort of social media site and I came across a picture of Pixie Lott. As far as I am aware, she has been of the radar for a while, (When I say this, I mean she isn't repeatedly played on the radio every morning).
Being a fan of her style, make up, and face, I thought she would be the perfect celeb to do my first 'celebrity look' on. I'm not sure about you, but when I think of Pixie Lott, I think of blonde hair, black smokey eyes, and pink lips.
She has always been one to wear heavy eye make-up, so I had to do one of her trade mark looks the smokey black cat eye. I went quite heavy with the eye make up using my B. Stunning Black eye cream to draw the shape and cover the base of the eye,  I followed this with my MUA Black eyeshadow, using a fluff brush, (Well that's what I call it), to soften the edge of the eye shadow. I finished of  the flicks and lined the eye using my Eyeko London Skinny Black eyeliner.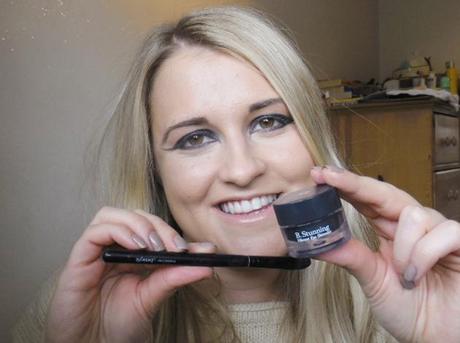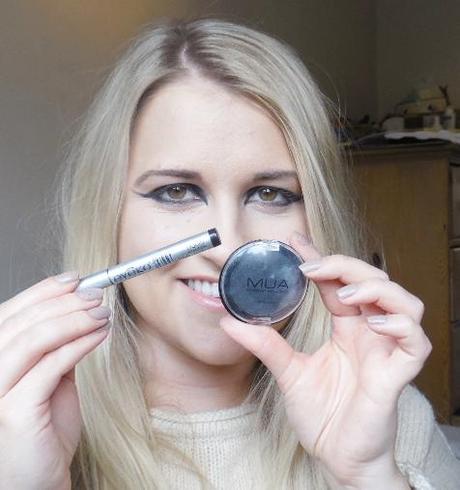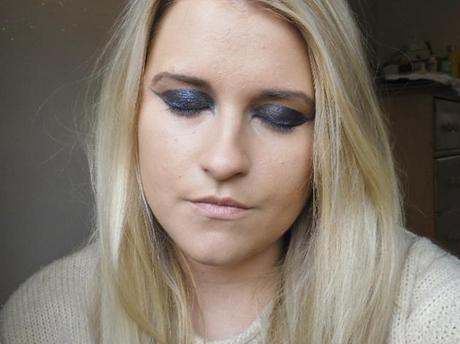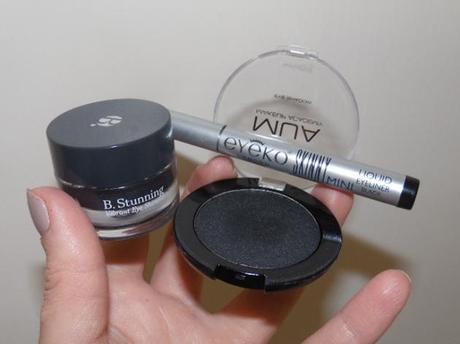 Pixie Lott tends to go all out with her eye make up, but keeps her face fresh and flawless. To achieve this I stuck to the basics, and only used two products, my Bourjois CC Cream and my Sleek Contour Palette. She has some great cheek bones, so I got a bit carried away with the contour brush, focusing on the cheeks, jaw line and brow bone. Am I Pixie Lott yet?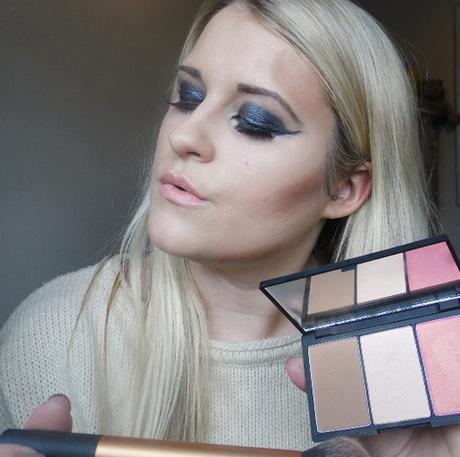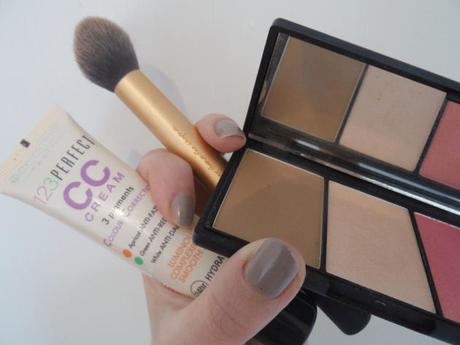 For the lips I used MUAs Lipstick in Shade 15, mixed in with a little pink.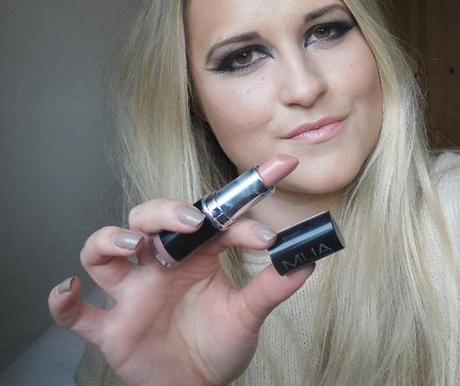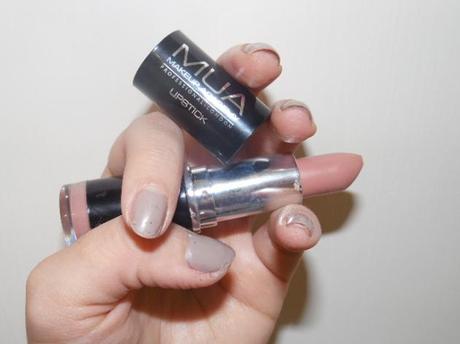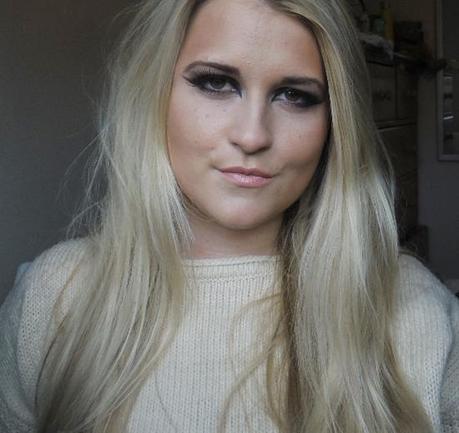 (Lashes are Eyelure 140)
What do you reckon of my look? Are you a fan of dark eyes and nude faces? What is your favorite Pixie Lott look?
Lots of Love,
KBxx
Twitter : Beautybykaris - Bloglovin : Beautybykaris
Facebook : Beautybykaris - Instagram : Kkbrelsford