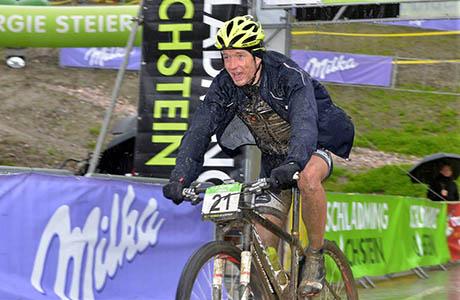 (google translate)Today was the scene of the first stage dell'AlpenTour the international stage race in Schladming (Austria) where the way you always have the best specialists of the long distances.
For a change, it is difficult courses in a climate with athletes forced to run about 59km to 3000m in altitude, with the GPM Gieglacher Seen at an altitude of 2000m (but before there was even the Hochwurzen to climb at an altitude of 1840m). The track is played in its entirety despite the weather conditions that forced many athletes to withdraw due to hypothermia and cold, maybe there was a cut, but the organizers have seen fit to make the race really epic for competitors, even though many do not have welcome.
Victory for the European champion Marathon Kristian Hynek before Urs Huber and Alban Lakata, which has lost several positions in the final descent when he was in command with Hynek.
Kristian Hynek (Elettroveneta Corratec) says: "We walked away and I Lakata and at the end I was able to take advantage on the last climb ... down some steps on icy road mixed snow were very tricky, but I was alone in the lead and not I wanted to take any risk ... upon arrival I could not raise my hands, I was freezing "
Retires for world champion Ilias Periklis. Today time trial (climb).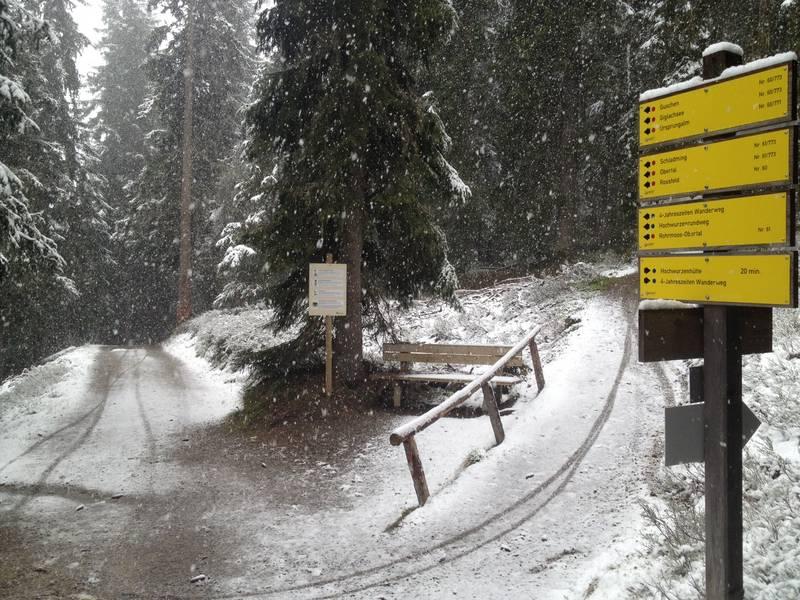 Results, MEN:
1. Hynek Kristian Elettroveneta Corratec CZE Elite Men 03:13:04
2. Huber Urs STÖCKLI Pro Team SUI Elite Men 03:16:59
3. Lakata Alban Topeak Ergon Racing Team AU T Elite Men 03:17:01 21
4. Kugler Andreas MULTIVAN MERIDA BIKING TEAM SUI Elite Men 03:17:28
5. Vokrouhlik Tomas BMC-SAVO racing CZE Elite Men 03:18:42
6. Stoll Thomas BiXS-iXS Pro Team SUI Elite Men 03:19:32 20
7. Medvedev Alexey Full Dynamix RUS Elite Men 03:20:12
8. Dietsch Thomas Team Bulls FRA Elite Men 03:20:20
9. Buchli Lukas BiXS-iXS Pro Team SUI Elite Men 03:21:05
10. Pernsteiner Hermann Team RAD.SPORT.SZ ENE AUT Elite Men 03:22:53
Results, WOMEN:
1. Bigham Sally Topeak Ergon Racing Team GBR Elite Women 03:54:24
2. Zeldenrust Monique Giant NED Elite Women 04:27:09
3. Walker Nadia Stöckli Swiss Team SUI Elite Women 04:27:48
4. Andreeva Vera TEAM PROTEK RUS Elite Women 04:29:27
5. Menapace Lorenza Titici LGL Pro Team ITA Elite Women 04:36:23