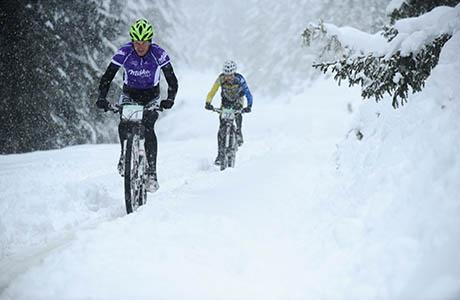 (google translate)Large domain in the time trial at the Alpen Tour for Elettroveneta Corratec with the victory of Hynek (which consolidates the leadership) and the 2nd place for Nissen. Among women Bigham (Topeak Ergon) seems to have no problems. Polar temperature at high altitude.
Even so cold and snow in the time trial at the Alpen Tour, 16km with 1000m of altitude, arriving at an altitude of 1800m. The last km runners have them walking running because of the frozen ground and snow. The victory went to the blind man Kristian Hynek (Elettroveneta Corratec), European champion marathon, which seems to be comfortable with these temperatures. Behind him, Soren Nissen (2nd place)and Alban Lakata (3rd place).
In the women's race victory for Sally Bigham ahead Zeldenrust Monique and Nadia Walker. Missing 2 stages at the end but the runners have already tried a lot of the weather conditions.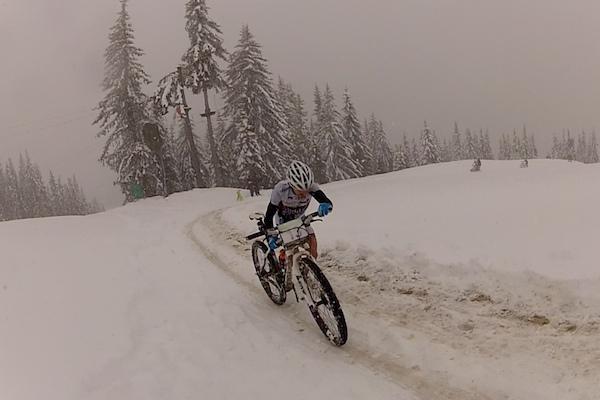 Results, MEN:
1. Hynek Kristian Elettroveneta Corratec CZE Elite Men 59'15"
2. Nissen Soren Elettroveneta Corratec DEN Elite Men +8"
3. Lakata Alban Topeak Ergon Racing Team AUT Elite Men +23"
4. Huber Urs STÖCKLI Pro Team SUI Elite Men +2'05"
5. Claes Frans ECO MTB Team BEL Elite Men +2'14"
6. Stiebja Simon Team Bulls GER Elite Men +2'34"
7. Soukup Christop Hitec Bulls AUT Elite Men +2'41"
8. Novak Jiri Superior MTB Team Elite Men +2'44"
9. Stauffer Hansueli Wheeler SUI Elite Men +2'46"
10. Van Amerongen AA Drink NED Elite Men +2'54"
Results, WOMEN:
1. Bigham Sally Topeak Ergon Racing Team GBR Elite Women 01:14:36
2. Zeldenrust Monique Giant NED Elite Women +2'25"
3. Walker Nadia Stöckli Swiss Team SUI Elite Women +4'40"
4. Andreeva Vera TEAM PROTEK RUS Elite Women +6'29"
5. Menapace Lorenza Titici LGL Pro Team ITA Elite Women +6'59"