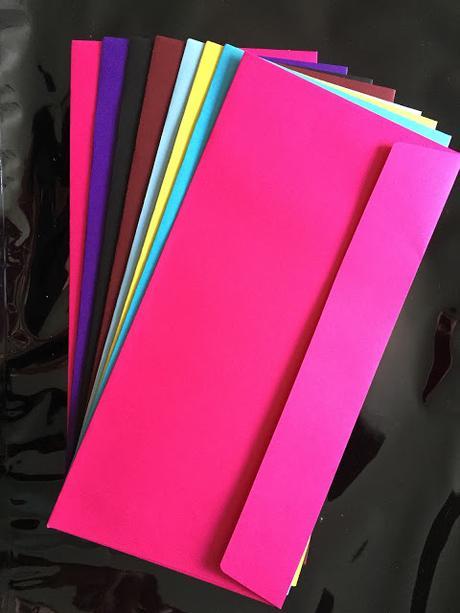 Is it odd that I got super excited when receiving these amazing colourful, fun envelopes?! 
My love for stationary has stayed with me since a child, pocket money day would be straight down town buying all the latest fun stationary bits - blowing my pocket money on yet another highlighter pen, or note pad or extra ink cartridges - because you can't ever have enough ink cartridges! I don't think that ever goes away, stationary is a guilty pleasure - Like now, looking in my cupboard, I probably have far too many pens, pads and post-it notes - but why not?! And, now I have these amazing colourful, envelopes.
All Colour Envelopes is a family run business based in Lewes, Sussex. The team enjoys over six decades of combined industry experience. They are a website that offer a huge range of envelopes, from: metallic, bubble bags, foil bags and so much more. The envelopes are available in all different shapes, sizes and styles, and they are a great quality. 
These are envelopes designed to get your letters/invites noticed and remembered - you get to express your individuality and personality with All Colour Envelopes. Ideal for any occasion or use, you can use them for simply sending letters or to add a bold statement to your party invitations birthdays, anniversaries, weddings or any other occasion, all year round! The perfect way to get you noticed. 
With All Colour Envelopes they allow you to stand out, it shows you've put more effort in - a personal touch, rather than just sending the plain old white envelopes. Surely these envelopes would excite - I know I would be if I received one through the post addressed to me.