Besides having an officiant declare you legally married, the other key moment of your ceremony is the taking of vows. There's a lot to be said for the power of history. Many religious services are thousands of years old. Reciting the words that have bound together countless generations before you can give you a feeling of strength and connectivity. You might feel that altering those words will diminish their meaning or insult your forebears. If so, stick with your religious protocol and you'll be happy.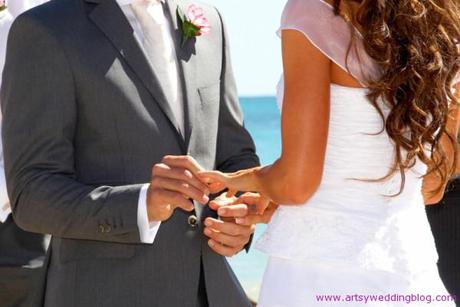 However, it is increasingly popular for couples to personalize standard ceremony rituals, cobble together elements from various religious, ethnic, and cultural traditions, and not only write their vows but also script the entire ceremony.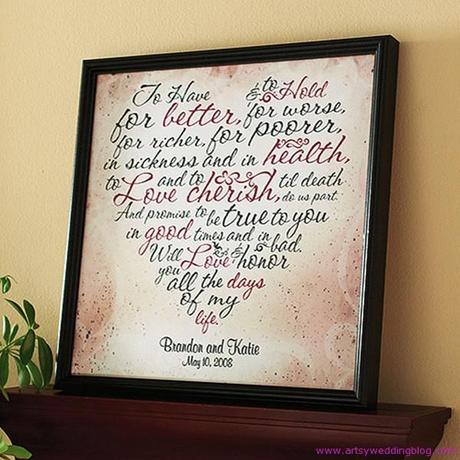 You may feel that conventional vows fall short in expressing what is truly in your heart. And yet, when you try to articulate the numbing joy you feel about your beloved and the great unknowable before you, the words seem banal, lifeless and trite. What can you say that hasn't been said before? After all, haven't poets been writing about love for eons? Yes, but that doesn't mean you can't give it a whirl. Even if the words are already out there, they haven't been said by you.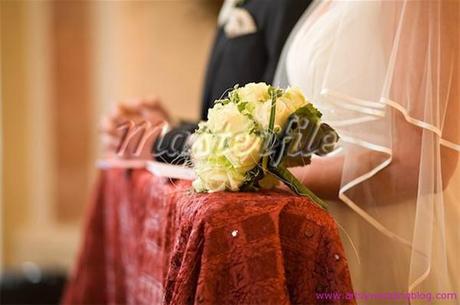 Whether you're creating your own vows or simply looking for ways to personalize your ceremony, consider these ideas: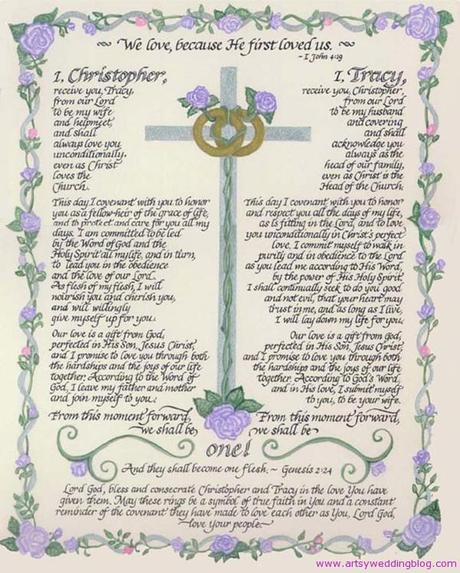 • Start by making a list of all the words that describe your spouse to be, why you fell in love with this person, and what your hopes are for the future.
• Keep a notebook or journal for jotting down bits of poetry, song lyrics, or movie scenes that strike a chord in you or that have been floating around in your subconscious for ages.
• Dig for unusual sonnets, poems, songs, and the like. Really listen to the words. Might a particular piece or a few lines work in your ceremony?
• Think about the people around you. You may want to briefly acknowledge family and friends, thanking God (or whomever) for the dearly departed who were important to you or saving prayers for the good health of elderly relatives and so on.
• Include your children if you have any, or nieces and nephews. This may be the grandest day of their lives, too (at least for a while). And they'll be around longer than anyone else to keep your wedding-day memories alive.
• Incorporate a ritual or poem from your ethnic heritage or from one you admire.
• As you start putting together your thoughts, keep your vows upbeat and positive. Avoid anything maudlin.
• Remember that you want to create a dialog, not two monologues.
• Pay quiet tribute to deceased family members through certain flowers, musical selections, or a few simple words of acknowledgment.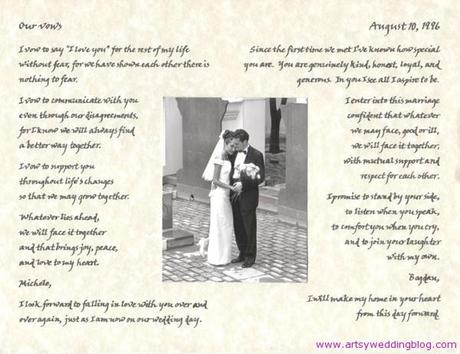 Remember, if you're getting married in a church or synagogue, you probably won't have much leeway as to the creation of your own vows. If, however, you're allowed some creativity, make sure that your officiant approves whatever you're planning in order to avoid inadvertently including anything disrespectful or offensive.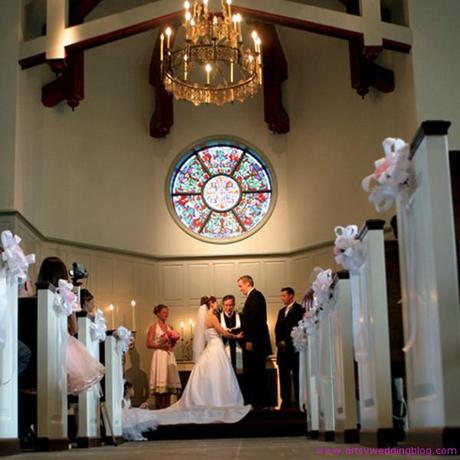 Before you get too creative, keep in mind that although acknowledging the folly of life or the human comedy is fine, this moment is still solemn. In years to come, you want to remember fondly what you said to each other at the altar, not cringe in embarrassment.