Home > Stock Market > All aboard for the Santa rally?
All aboard for the Santa rally?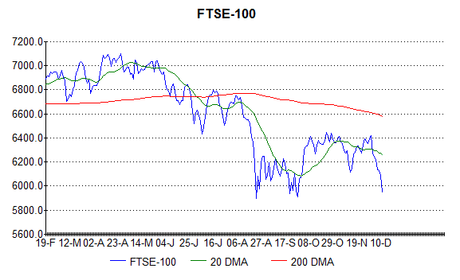 The FTSE has come down as I predicted, though it didn't follow the pattern I anticipated. We didn't get the final peak, which would have completed my peak pattern, so I didn't go short. The index is near its August low (lower than I forecast) and looks likely to hit that level again this week. However, there is the December
Federal Reserve Open Market Committee
(FOMC) meeting on Wednesday where the US could (finally) raise interest rates. Although most commentators seem to be putting the recent slide in the FTSE down to falling oil prices, I suspect that an end to the uncertainty over US interest rates could prove a turning point. Realistically, the Fed has to raise rates this month or lose all credibility as they have been threatening it for well over a year now and they do not really have any more excuses with recent economic data being quite strong. So all aboard for the Santa rally!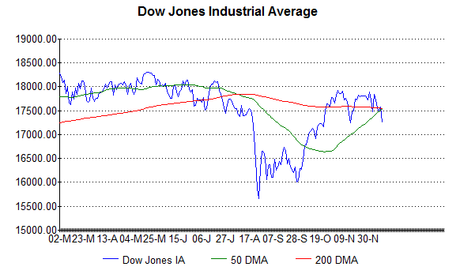 The Dow on the other hand is well above its August low, presumably due to the recovery story prevalent across the pond. This index has just dropped slightly below its lower Bollinger Band on the
technical chart
so a turnaround could be due here too. Recently the Dow has been responding positively to good economic news, so I think we can say that, unlike Europe, which is still hooked on stimulus measures, the U.S. market is now viewing interest rate normalization as a good thing. That said though, I can't see rapid rises following on from this month's decision (if it comes). I suspect that rates will stay low for quite a while yet, so, overall, I am still quite bullish for the medium term.