I enjoy journaling. From Creative Journaling to Bullet Journaling, I've tried them all. According to NBC News, Journaling is good for both your mental and physical health. It helps improve your mood and immune system. Plus, it helps keep your memory sharp.
One thing that is constant throughout the different types of journaling is the need for different stationeries. From stickers to washi tapes, all these items are used to beautify your journal pages and record your memories.
However, over time the cost of these stationeries will pile up. Thus, we have to look for more economical ways to obtain this stationery - presenting, Aliexpress.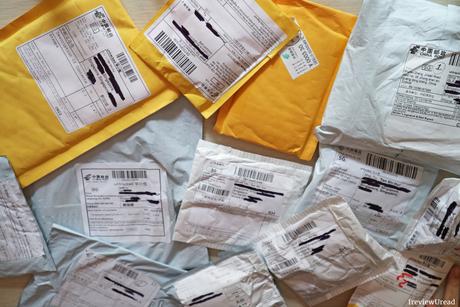 Aliexpress
Like Shopee or Lazada, Aliexpress is an online shopping platform that retails a variety of products from different sellers at a low price. Most of these products are from China so shipping would take from 2 weeks to a month.
You can find almost anything on Aliexpress from electronics to beauty products. I like to buy stationeries from Aliexpress because it is insanely cheap there.
One thing you do have to note about Aliexpress is there are imitation products there. You are able to see the same item from different sellers at different prices. In those cases, do read the reviews left by the customers to see if those items are legit.
Is Aliexpress safe? Is Aliexpress Legit?
Aliexpress is a legit and safe platform to buy products from. There are options for you to contact the seller, track your products and get a full refund if your products arrive damaged, late or don't arrive at all.
There are various official Aliexpress shops from huge brands from Popmart to Xiaomi. They will state that they are the official stores so it is safe to buy from them.
A piece of advice I would like to give users is to always read the Aliexpress reviews before purchasing the product. Reading the reviews not only allow you to check out if the products are similar to the photos on the listing but it helps you check out if the products that you want is worth it.
Aliexpress also offers international payment methods from credit or debit card to PayPal.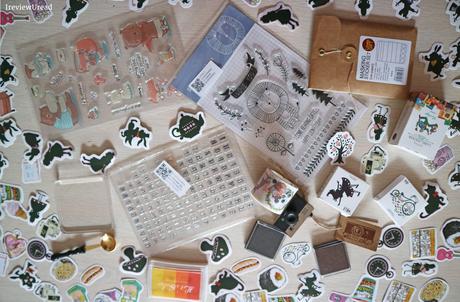 Aliexpress Stationery
I had a budget of SGD$10 but I doubled the budget after seeing the variety of stationeries they retail. Aside from the Bicycle Pack Stickers, the rest of the stationeries are free shipping.
Here is what I got:
(Lion Silicon Stamp) Cactus Transparent Silicon Stamp from Surprising World Store - SGD$1.30
(Sleepy Bear Silicon Stamp) Fox Bear Transparent Clear Stamp from liangshangmei Store - SGD$1.98
(Camera Wooden Stamp) Lovely 2 Model Korea Wooden Stamp from Air & Water Store - SGD$0.87
(Alphabet Stamps) Fashion Style Scrapbooking.... From Beautify Garden Store - SGD$1.55
(Yellow Ink Pad) New Homemade ink Pad from KLT Shop - SGD$0.79
(Black and Brown ink pad) Jesjeliu 12 Colours Cute inkpad Craft oil-based DIY Ink Pads for Rubber Stamps Fabric Scrapbook Décor fingerprint stamp Pad from Lavender's Whispering Store - SGD$0.42 each
(Totoro washi tape) Cute Kawaii Japanese washi from Mohamm Store - SGD$1.86
(Bicycle Pack Stickers) 45pcs/pack cute cactus Stickers from A M B E R Kawaii Store - SGD$1.23, Shipping $0.35
(Vintage Box Stickers) 52pcs/box pattern stickers from Lake Side Store - SGD$1.47
(Alice in wonderland stickers) Cool Alice in Wonderland Stickers from KiMagic Store - SGD$1.71
(Wax Spoon) New High-Quality Wax Stamp Spoon from E-more - SGD$1.20
(Washi Stickers) 27 Sheets/Set Retro Characters Paper Washi Masking Sticker Scrapbook from Seasonsstorm Store - SGD$1.90
(Acrylic Block) High Quality Acrylic Stamp from Ehome Store - SGD$4.43
Aliexpress shipping time
The shipping time varies from store to store. Some come in 2 weeks, some come in 1 month. The maximum amount of time for it to reach Singapore was 1-month plus.
Aliexpress Shopping Review
I enjoy shopping on Aliexpress. Things are cheap there and you get to read the reviews left by customers that have purchased these items. There are also store reviews for you to check out as well.
The catch is most things take a month to reach since they are mostly from China.