Freshlook's famous range of colored contact lenses got a revamp from global optical care brand, Alcon. They've just released Air Optix locally which is an improved wear version of our favorite Freshlook Colorblend lenses which are now called Air Optix Colors. The Air Optix technology has also been applied to regular, clear lenses in a range (Air Optix Aqua, Air Optix Night and Day Aqua, Astigmatism, and Multifocal).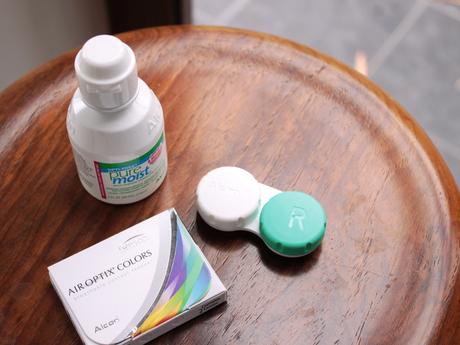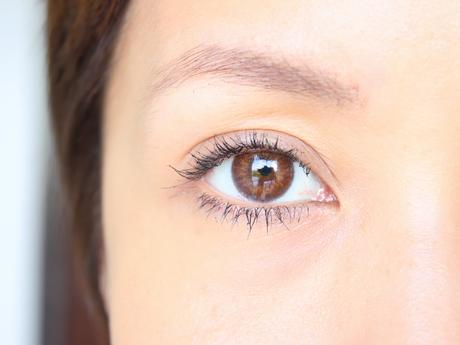 In real life, Alcon Air Optix "brown" subtle enhancers look almost like my real eye color and the pixels aren't noticeable. The Air Optix colors compared to the previous Colorblends range have a slightly larger lens overall from my observation but with a shallower curve that fits my eye better. The colored diameter of the lens is smaller than before and fits the iris more, making them look less noticeable over eyes and more real. I prefer "Pure Hazel" to "Brown" for more noticeable but subtle enhancement. "Brown" is too close to my actual eye color. You can choose between subtle and vibrant shades: pure hazel, blue, green, grey, brown, brilliant blue, gemstone green, honey, and sterling grey

Air Optix has little information online regarding pricing of the Air Optix colors but I spotted pricing for their other lens variants at GlassesOnline.com here

(for daily use, monthly disposables) *Mascara used: Benefit Rollerlash
I was sent the subtle enhancing shade "Brown" with my exact myopic grade per eye applied (thanks, Freshlook team). Like before, you still have two shade lines to choose from, the subtle enhancing hues (what were known as Colorblends: Pure Hazel, Brown Etc., original stock still available I think), and the vibrant transforming shades (Brilliant Blue, Sterling Grey, etc.). Basically with Air Optix technology all that annoying blinking that begins toward the end of the day when contacts want to hit the eject button has practically been dealt with, not 100% of course, you will still need re-wetting drops in the longrun (especially at air-conditioned venues), but by and large you get significantly extended wear and eye comfort for sure. Gotta love this new technology and Alcon's Opti-Free Pure Moist multi-purpose solution as well ("Comfort and Moisture from insertion to removal") which gives added comfort once the contacts have soaked in the solution overnight.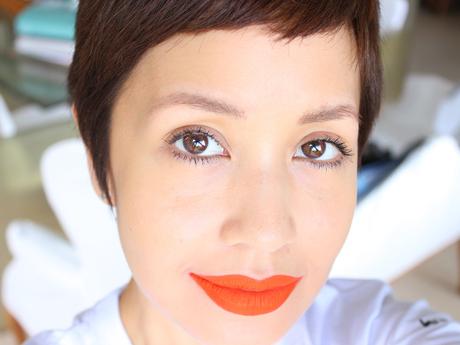 I have to say...the validated difference is I had moments this week when I almost forgot I had these contacts on. They're slightly trickier to remove because they're so smooth and slippy when they're new but for me that's proof of how comfortable they are and how well they fit the eye. I almost can't wait to get Freshlook's Air Optix version of my favorite always repurchased shade Pure Hazel. Inquire at your local optical shop today to see if they already carry Air Optix Colors by Alcon.