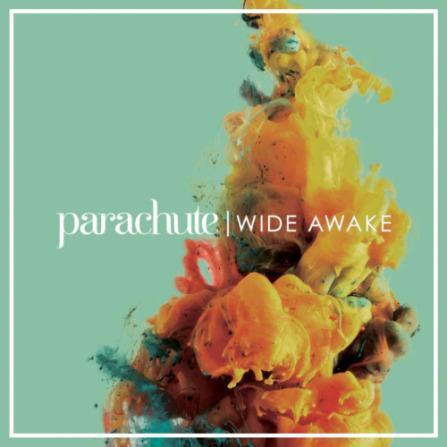 For new music Friday, Parachute debuted their fourth studio album, Wide Awake.  The band is down to just three members, but they are still going strong with tours, new music, and even a live listening party for fans this past Sunday.
Wide Awake feels like the perfect mix of old and new Parachute.  Many songs are reminiscent of Losing Sleep (still my favorite album), while some tracks have that more positive, upbeat gospel-rock feel of Overnight.  Wide Awake is a bit of an acquired taste, however, because of the extensive amount of slow, love songs on this album. That's not to say these songs are not beautiful and moving in that familiar Parachute way.
"What Breaks My Heart" is in fact the most heartbreaking on the album, showcasing Will Anderson's ability to reach down deep into the intricacies and devastations of love.  It is the most reminiscent of "Forever and Always," a truly bittersweet song made for the hopeless romantic.
"When You Move" and "Waking Up" are two other ballads that work well in the Parachute sphere of "Kiss Me Slowly"s and "The Mess I Made"s.
Singles "Crave" and "Without You" are obvious standouts, still remaining favorites even after months of listening to them.  To me, that's the true test of a good song, and these two are definitely go-tos on the album.
"Getaway" seems to follow where Overnight left off, and "What Side of Love" has the gospel-esque group chorus reminiscent of "Something to Believe In."  It is admittedly not my favorite element of Parachute's music, but the songs are undeniably catchy.  Additionally, they are bound to be incredible live.
It takes a few listens, but Wide Awake is indeed another fun, heartfelt album. The theme of needing to "wake up" or being woken up by love and life is carried brilliantly throughout the entire album. Like with all Parachute songs, take a closer listen to the lyrics, you might be surprised how much meaning is packed into them.
Rating: 3/5
Recommended Songs:
"What Breaks My Heart"
"Lonely With Me"
"New Orleans"
Filed under: Reviews Tagged: album review, new music, parachute, wake up