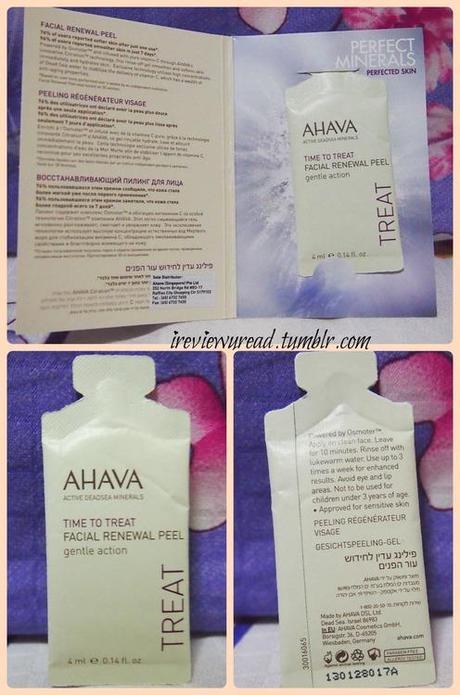 Hi! Today I'm going to review on this product I chance upon, Ahava Facial Renewal Peel.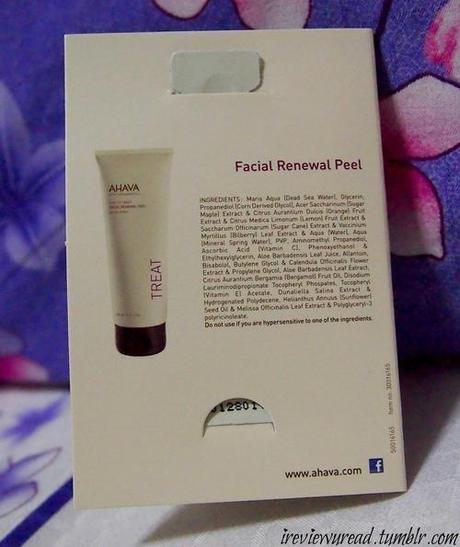 With ingredients like Deep Sea Water & Plant Extracts, Ahava Facial Renewal Peel guaranteed to help on skin feel hydrated and revitalized. 
Please refer to the next picture for a detailed list of what this chemical peel actually does. 
To use this Exfoliator cum Mask, all you have to do after cleansing your face would be to spread it on evenly. Leave for 10 minutes. Wash it off. And it's done!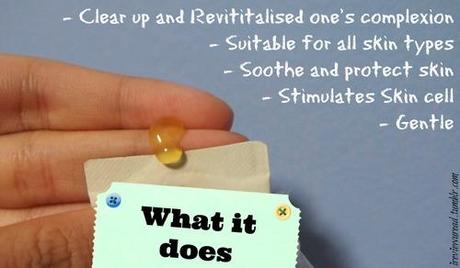 Revitalized*
Upon application, the chemical peel felt warm and sticky. It's slightly too sticky for my case for when I try to spread the gel evenly, I felt my face being pulled backwards as if I was trying to tape my skin to the back.
A factor I would like to highlight would be that this chemical peel have no particular odd smelling odor. In fact there was no scent at all. This would be great for those who are extremely sensitive to stench. 
After 10 minutes, it's time to wash off the exfoliator and I noticed… nothing. No changes to my skin, nothing. Clearly, this product does not do my skin any justice.On the bright side, I did not get any allergy reaction from this chemical peel right?
Overall I would give the Ahava Facial Peel 1/2 a IreviewUread smile.

It's great that it doesn't cause any harsh reaction to my skin or give out any scent However, this product is not useful for me.
*Results may vary on different people