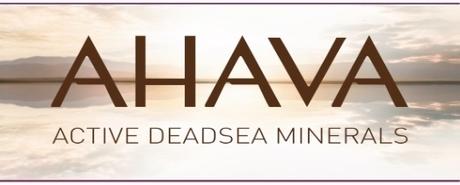 Disclaimer- 
Precious Little Worlds
 have been given some items
for 
free 
 in exchange for our honest opinion for the purpose of our blog, to report back to you the viewers our findings.
AHAVA has recently launched an official eBay store ,making its high quality products available to customers worldwide.On the occasion of the launch, AHAVA are offering special offers on their rich variety.

AHAVA Dead Sea Laboratories was founded to study the powerful, rejuvenating minerals found in the Dead Sea. Since then AHAVA has grown to become the definitive Dead Sea mineral beauty expert. Start your AHAVA journey and learn more about our rich history and and groundbreaking skincare innovations.A BRAND IS BORNAHAVA OPENS ITS STATE-OF-THE-ARTECO-FRIENDLY FACTORY OVERLOOKING THE PICTURESQUE VISTAS OF THE DEAD SEA SHORES.FROM THESHORES OFTHE DEAD SEAINTO YOUR HOMEAHAVA launches a line of Dead Sea mineral rich face & body products including its first face moisturizer simply called Moisturizer. You can still find it on store shelves and on ahavaus.com as Essential Day Moisturizer for normal to dry skin.
Our blog had the oppeninty to try out and review some of the items from the new Ebay store AHAVA have just launched this was the -  AHAVA DEADSEA SALT SPA COLLECTION - SKIN HYDRATION FOR YOUR HOME BATH RRP OF 56.00 be can be found on ebay for £33.99 right now.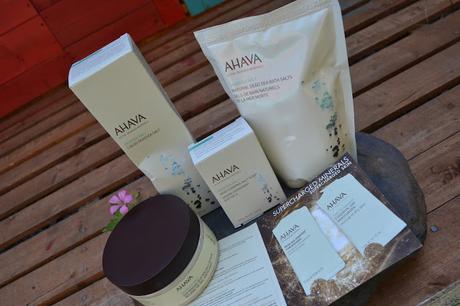 As a huge a beauty fan but not only that I qualified as a Beauty Therapist back in 2001 so getting involved with project such as this do get my attention!In the collection you will receive....
8 Oz / 235 Ml Softening Butter Salt Scrub: A Butter-Textured Body Exfoliator 
3.4 Oz / 100 Gr Moisturizing Salt Soap
250 Gr Natural 8.5 Oz Bath Salt
6.8 Oz / 200 Ml Liquid Dead Sea Salt
      +Free gift of two samples
NATURAL BATH SALT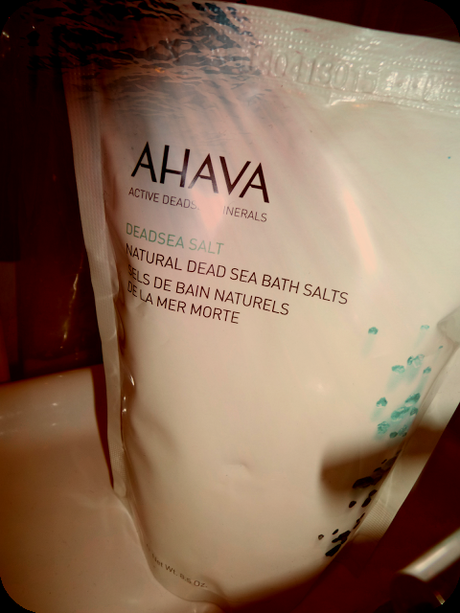 Ease muscle tension, stimulate skin hydration and soften skin with 100% Dead Sea salt. Perfect for at home or on-the-go.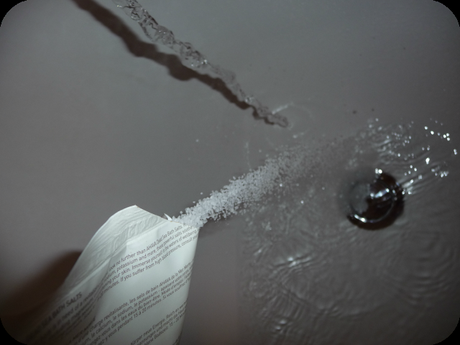 Directions For Use: Dissolve entire packet in warm bath water. Soak for 20 minutes and shower off. Rest for half an hour. Note: if you have a history of high blood pressure or are pregnant, please consult a physician before using.
I have used bath salts in the past but am talking a good few years back now so was very exciting to see how and why these differ and how my skin would be.If you are thinking "why what's wrong with your skin" well just a little information for others I suffer with very sensitive skin and in the past had a lot of bad reactions / flare ups.As time has gone on you learn that you do need to try new items and not shy away from them as I did in the past as if you did not you will do this you will find it even harder later to try new brands,its best to move away from this as you never know the next item you buy/try could be one of wonders for your skin!Following the directions from the packaging is one of simplicity so no need for anyone to panic and think "rrrrr what do I do" as to be honest each product has ease of following instructions.The smell from the bath salts was not strong at all I was expecting a very powerful strong sent as you can with others and sometimes find it a little off putting,so was pleasant to find out it was not the case with these.   Did find myself relaxing in the bath and trying to sort out my aching shoulders from a stressful day running after two kids.The only negative that I could find is if you have any cuts or nics the salt can sting them a little but that soon goes away.   
MOISTURIZING SALT SOAP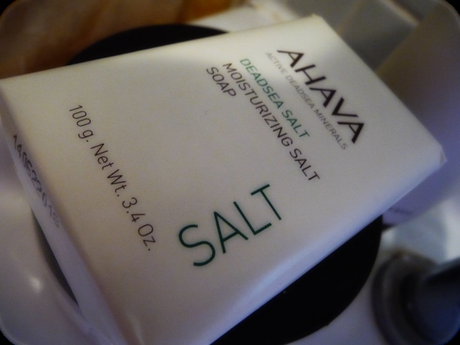 A soapless bar that gently cleanses face and body, maintaining skin's pH balance.
I have never been a huge fan of soaps especially for my face so I did use this on my body as you can do,did end up lathering the soap up into a foam and using it for my armpits for shaving and it seem to do the trick.  
LIQUID DEAD SEA SALT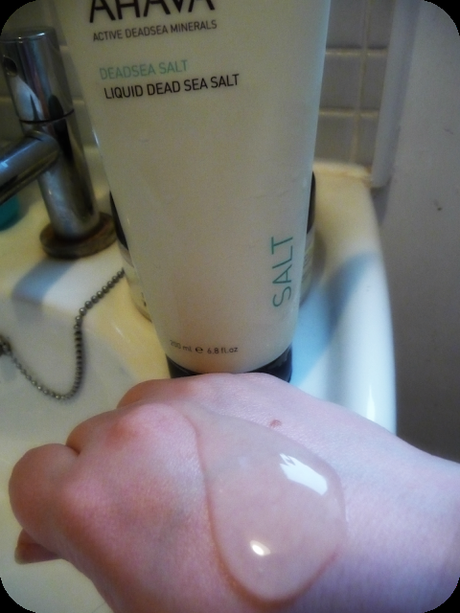 A liquid gel with a high concentration of minerals that supports skin renewal, detoxifies, and enhances moisture.
So glad that I found this liquid dead sea salt as never have I felt my skin so smooth as I did with this even after my bath when my Husband came home and gave my a cuddle he said "what have you done" at first did think what his he talking about then he said back to me "I mean with your skin its baby soft" and no did not prompt him at all and in the end did say its the dead sea liquid I have been trying out.  
Texture from the liquid is very light and easy to apply to your skin. 
SOFTENING BUTTER SALT SCRUB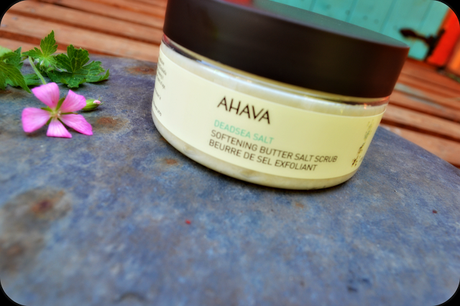 A butter-textured body exfoliator - rich in natural salts, oils and sugar, that transforms into a lotion with water.
Use body exfoliators so much in my bathroom just love this one I take some of the scrub with a handful of water and rub it into my hips and thighs then to get maximum benefits take my body brush so that I can get even more out of this product.
Love that fact you get a couple if samples to try of other items from the brand to get you more involved and even finding new items you might not of gone for.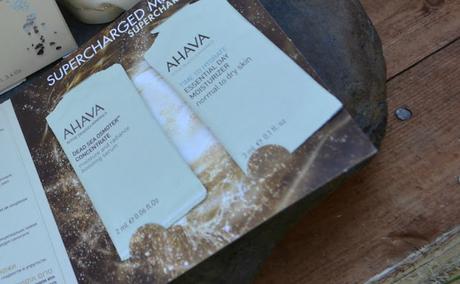 All in all my verdict of the dead sea spa collection is one of sheer delight would highly recommend this brand to friends & family and even thinking of ordering a few items for myself :) 
Packaging from Ahava is just right its not over the top and its not underrated to me it has a clean fresh inviting adventure.
Skin disorders such as acne and psoriases can be relieved through a good, regular soak that contains water with added Dead Sea salt.
Having skin problems such as I said at the start with sensitive skin and Eczema had no problems at all and even found more skin to be more hydrated so keeping the Eczema at bay. 
Social:  Ebay Store // 

Instagram 

// 

Facebook 

// 

Twitter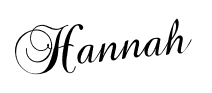 #skincare #deadsea #cream #ebay #Ahava #Antiaging
#minerals #lotion #travelsize #mudmask #ANTIBACTERIAL #SKINFRIENDLY #SOAP # PEELING #EYECARE