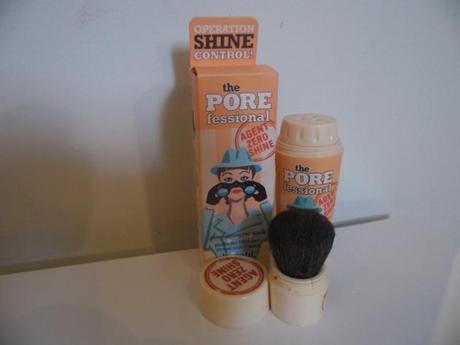 Hey there,
So a while ago now, (Christmas time to be precise), I picked myself up Benefits Porefessional Shine Control powder, (£23.50). I've never been one to use powder, (I may be admitting another beauty sin here), I know it's good for finishing and setting your base make up, and of course creating a matte, anti shine look, but I have never been one to worry about a shiny face, (And only until recently a non-foundation wearer).
However, when I heard Benefit Cosmetics was launching another Porefessional product, (After falling for the Porefessional primer, I repeatedly stole from my mothers makeup box), I was immediately interested, and of course had to buy one.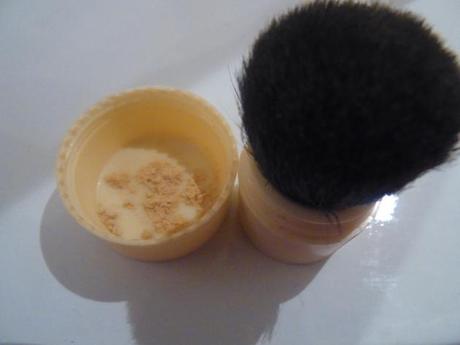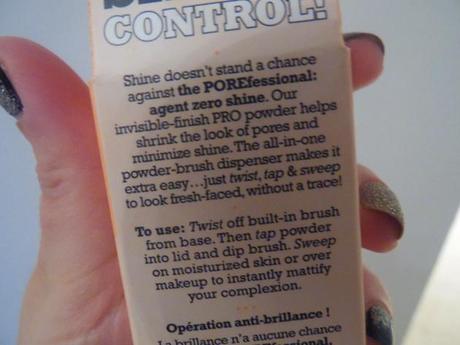 The Porefessional Agent Shine Control powder, comes in a fun and cheeky packaging, (I wouldn't expect anything less from Benefit). It has a nifty little screw top, and hidden powder brush, which slots in perfectly at the bottom, (Ideal handbag partner for those day time touch me ups). The powder appears creamy beige in colour, but applies transparent. According to Benefit you just, 'Twist, Tap and Sweep'.
As I said before, a shiny face has never been my main skin concern, I was more intrigued by the look it would create and how it would make my pores look…And to be perfectly honest, I think the Porefessional primer does enough for my skin on its own.
The powder did create a more matte finish for my face, and this isn't me saying I dislike the product, but more of an issue with the value for money. Yeah OK, I don't have much to compare it to, (As I am not exactly a powder or anti shine expert), but I don't think it enhanced my appearance enough for a price of £23.50. That is not saying it couldn't do wonders for your skin. I think I'll stick to the cheaper versions next time though.
HAVE YOU TRIED BENEFITS POREFESSIONAL RANGE?
WHATS YOUR GO TO POWDER?
Hope your having a fun Friday night.
Lots of love,
KBxx