A few weeks ago myself and a gaggle of my blogging friends descended on the poor unsuspecting Edgbaston Boutique Hotel In Birmingham. A group of us do this every few months or so in hunt of good tea, cake and lots of chat. We've tried out Hotel La Tour at Christmas, and more recently Hotel du Vin. We'd heard good things about the Edbgaston and all love their cocktails so it seemed a sensible choice for our most recent catch up.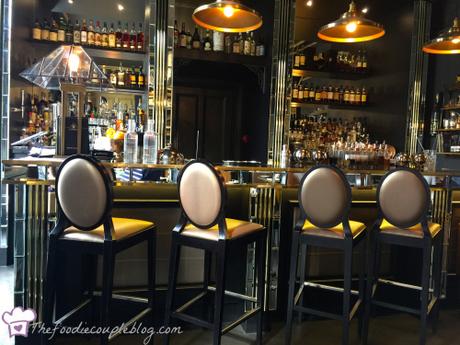 In summary, we were very impressed. From attentive, funny staff to really good quality sweet treats, we had a fabulous afternoon. Between the 6 us we took enough pictures fill several albums and drank enough tea to sink a ship. An afternoon tea that I would thoroughly recommend, and I'd go as far as to say it would be top or near top of the ones Ive tried in the Midlands area.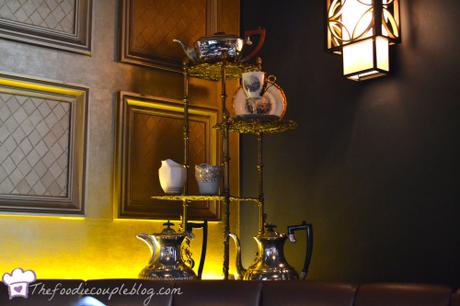 To start with, inkeeping with the theme and decor of the hotel itself was some fabulous china and silverwear – much of it antique.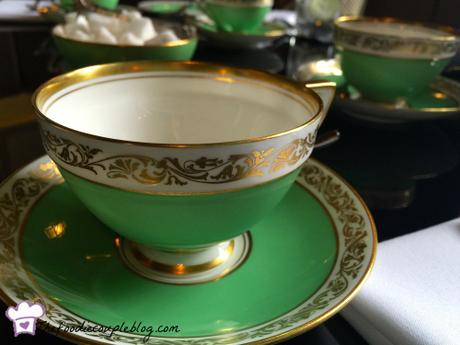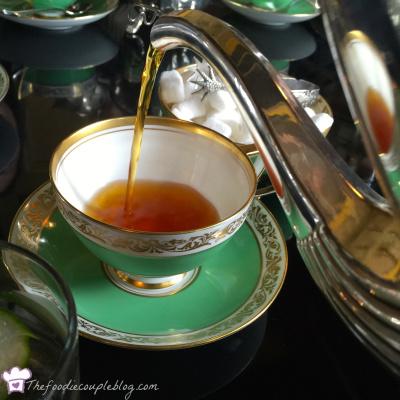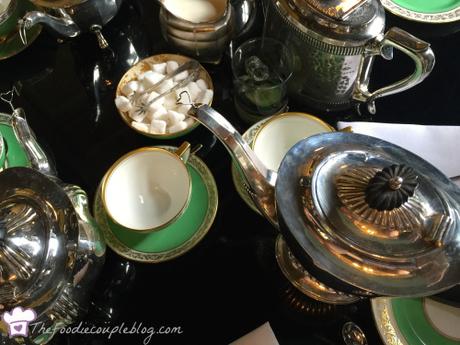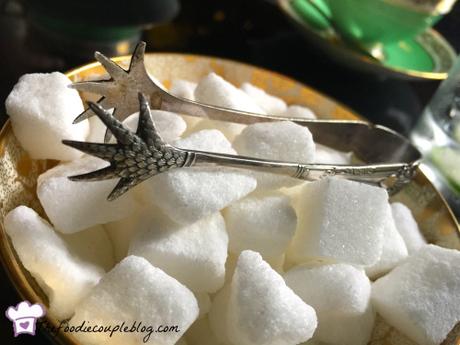 We started off with some theater – a palate cleanser of Lemon curd, gin and tonic granita was made special with a helping of dry ice that engulfed the table in wispy smoke. We all oooohed and ahhhed with due admiration.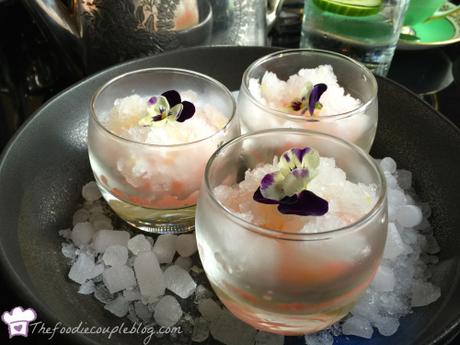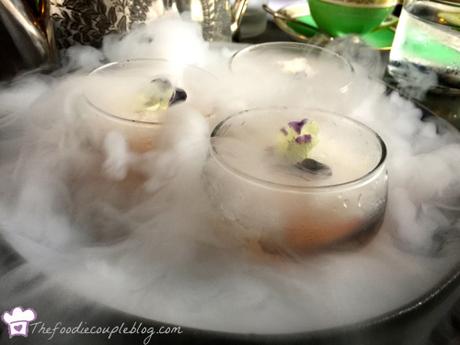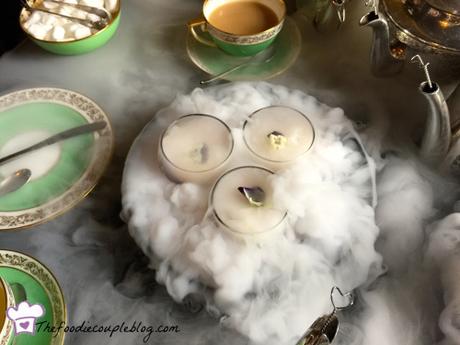 I've talked before that I'm never really bowled over by a sandwich, so you'll never find me raving about them (there's a challenge for someone!) but these tasted fresh, the bread was soft and fillings well seasoned.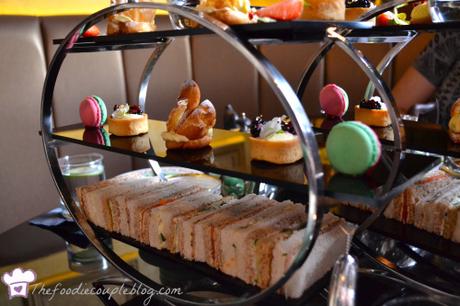 The detail that had gone into the sweet treats was excellent. Choux Pastry Swans, delicate and crisp macarons, a delightful chocolate and hazelnut lollipop and little lemon and blackberry tart were all of very good quality and execution.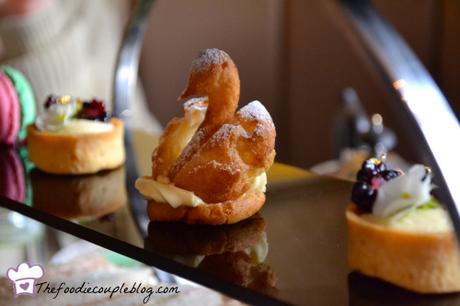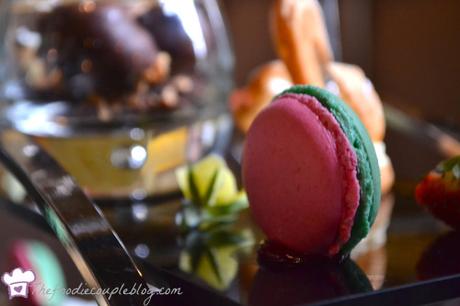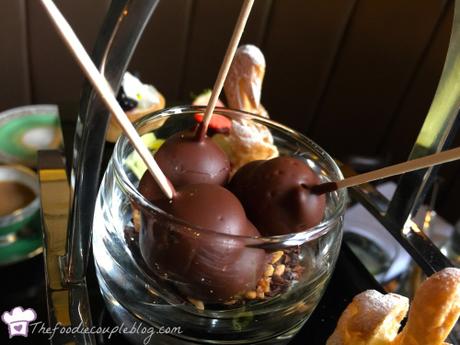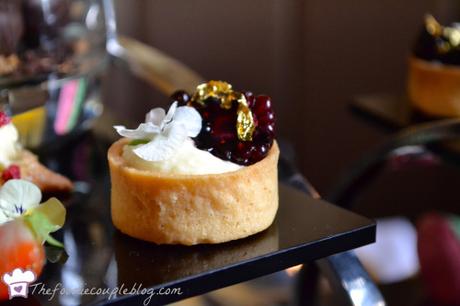 Scones came last, and we were all so full already that we were struggling. I managed a half of one, but found them extraordinarily crumbly, which I'm not a fan of really. The Edgbaston were kind enough to wrap up the leftovers thought so we could all take one or two home which was lovely of them.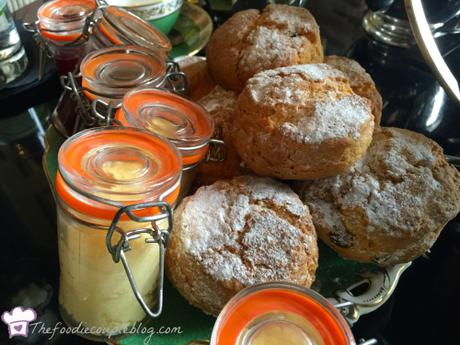 We loved our afternoon and I'm sure will be back soon!!
Disclosure: We all paid for our own afternoon tea!