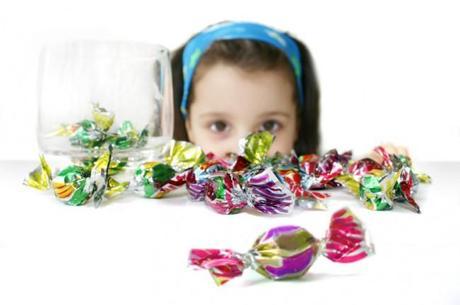 Could unruly kids with ADHD-like problems be hypersensitive to sugar and wheat? Here's yet another story about what can happen when parents try to exclude such foods:
OK, let's try this. We'll skip wheat and sugar. We started at the beginning of the school year. No wheat flour and no sugar (either at school or at home). Three days later we already noticed a significant difference and now, 4 weeks later, we're not the only ones cheering…
The original story here: ADHD or Too Much Sugar? (Google translated from Swedish)
Many experts have previously dismissed the association between sugar and ADHD. Studies designed to give children small amounts of sugar (up to a pint – half a liter – of soda) have not shown any significant short-term effect. But the effect of long-term use of large amounts of bad carbohydrates is unknown. And there's a high-quality study that demonstrated a significant improvement from avoiding, among other things, sugar and wheat flour.
There are scientists who believe that ADHD symptoms are similar to withdrawal symptoms from drugs and thus may present because the child is addicted to junk food/sugar. If you remove this food, the problem would soon diminish, which seems to be a common experience among parents and teachers.
Do you have any experience with ADHD and a diet change?
More
Do Kids Get Hyperactive by Eating Too Much Sugar?
Kids' Birthday Party With No Added Sugar
Sugar Addiction and ADHD Kept Under Control with LCHF
Aggressive Children with Attention Problems Drink Lots of Soda