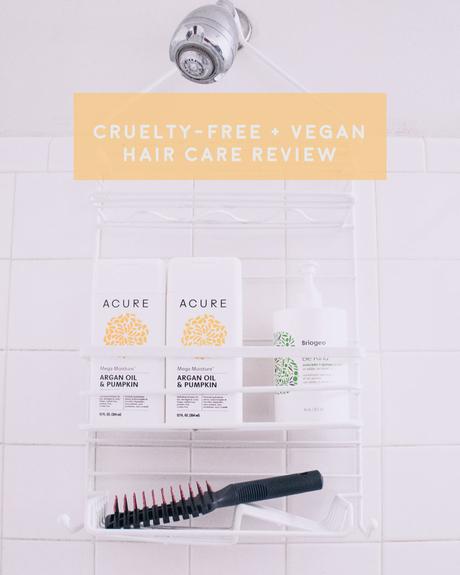 Acure was the first cruelty free skincare brand I tried, I loved many of their products especially their facial oils. They are not exclusively a skincare brand though, they have some body care as well as hair care. They went quiet a bit on social media for a while and I kind of forgot about them, but I was browsing instagram the other day and came across their page again and they have gotten a makeover and seem to be getting more esthetic with their marketing and visual presentation. Also they are now 100% vegan and I don't think they were before.
The New Look
Acure Organics is going after that millennial coin. They have completely rebranded from their packaging to their socials and a brand new website. At first glace I'm certainly more intrigued and curious about what they have going on now. Packaging is ever so slightly more sleek with modern silhouettes. Product packaging design has been simplified, color use is minimal now. They don't even have Organics on the packaging anymore, they are going mononym with just Acure printed. All signs point to trying to attract the cool kids.
While browsing the new website I get a sense the evolution is still in progress, I found some of the product descriptions to appear a bit sparse and lacking. I think I was so comfortable buying these products mostly because of my past experience with Acure Organics which was always quite positive. For the longest time their sensitive skin cleanser was my holy grail. If I were a new customer completely new I'm not sure I would have been so quick to purchase just because of the modest descriptions for these products and their lack of being on my beauty news radar. Shampoo is shampoo but I don't feel like the description was particularly enticing to buyers.
"Hydrating formula, for dry, damaged & curly!
Vegan, sulfate free, paraben free,
Bring intense moisture to hair that needs some love. Organic pumpkin seed and argan oils leave nothing behind but shine."
I expect more on the brands website to detail why exactly I should buy this product and what the benefits are. Why they choose these ingredients, etc. That's something I would like to see improved.
Now maybe I should talk about the shampoo and conditioner I purchased?
I bought the duo off of Amazon.
Acure Mega Moisture Argan Oil & Pumpkin Shampoo Review
100% VEGAN. 0% QUESTIONABLE. Paraben free, sulfate free, phthalate free, mineral oil free, petrolatum free, silicone free and cruelty free. - Acure
I have naturally kinky-curly hair that can get dry in the blink of the eye, because of this moisture is incredibly important to me when selecting products to use on my hair. I don't feel that I'm exceptionally picky when it comes to shampoo, I want a shampoo to be able to cleanse my hair thoroughly without making my hair feel like straw after it's been rinsed out. I don't think these are exceptionally high expectations.
I was really impressed with the smooth lather that I got while shampooing my hair with the Argan oil & Pumpkin shampoo. As I said before, I don't have any magical expectations from shampoo, this shampoo cleansed my hair efficiently without making my hair feel like trash. Is it the most moisturizing shampoo ever? I don't think there is any moisturizing shampoo that is actually imparting the hair with moisture. When is comes to moisturizing shampoo, I read that as a cue that this shampoo is going to be more gentle on the hair and I feel like this was a very gentle cleanse that had my hair feeling truly clean without being uncomfortable. I will definitely continue using this shampoo and am likely to repurchase it. A cruelty-free and vegan shampoo less than $10 is a total steal.
Acure Mega Moisture Argan Oil & Pumpkin Conditioner Review
I'm both picky and not picky when it comes to rinse out conditioners. I am big believer in deep conditioning so I don't put too much pressure on my rinse out conditioners. My main requirement of a rinse out conditioner is its slip and how it aids in detangling my curly hair with ease. They Acure Mega Moisture Conditioner felt a bit too thin for me, I like something a little thicker and again more slick for easy detangling. Was this totally impossible to detangle with? Not at all and I can see someone with a more wavy curl pattern really enjoying this conditioner. For my kinky-curly texture I just would like more richness. I'll use up this bottle but I don't see myself repurchasing it.
Closing thoughts
Acure is giving some decent visuals but its feeling cold. I'm excited about the revival of the brand but I need to see more love. Right now it's feeling a bit sterile and in this day in age a brand really needs to have personality and their own website should, of course, be a fountain of information on their products, ingredients and inspiration.
Will I be buying Acure in the future?
I definitely want to get back into their facial oils, the Argan Oil one was my absolute favorite for so long for both face and hair. They have a new Blue Tansy Oil that has my interest peaked.
I hope you enjoyed this review and found it helpful.
*This post may contain affiliate links, which means I make a small commission off sales completed from these links. Thank you for supporting Naturally Erratic by shopping these links.