Floral head wreaths are very popular hair accessories for weddings. Flower girls, bridesmaids and brides alike have all adorn themselves with these foral headbands for centuries. There are many designs and options available, not to mention the huge array of fowers from which to choose from. You can choose to head to a forist to have one made specially for you and/or your bridesmaids and fower girls to wear on your wedding
day, or you could make them on your own. This allows you to select exactly the type of flower(s) you want and have them arranged in the exact way you've envisioned them to be. If you've decided to take up the challenge – an easy one at that since they only require a few supplies – of making your own special foral head wreaths, here's the 411 on the things you will need and how you can go about making these gorgeous
headbands.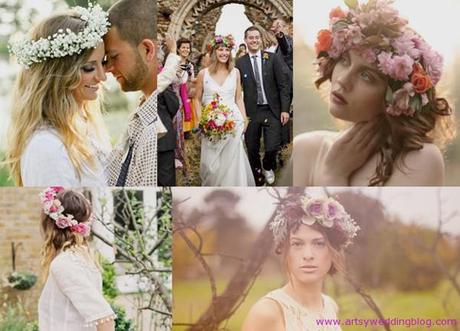 THINGS YOU'LL NEED:
- Floral wire
- Measuring tape
- Wire cutter
- Floral stem tape / Florist green tape
- Fresh fowers, greenery
- Scissors
- Spray Bottle
- Water
- Ribbon (Optional)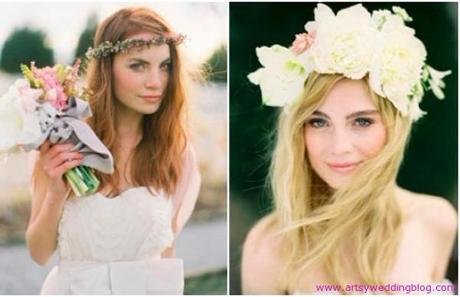 INSTRUCTIONS:
1. Using the measuring tape, measure the circumference of the wreath-wearer's head at the point where the wreath is intended to sit on the head. E.g: The crown or at the forehead.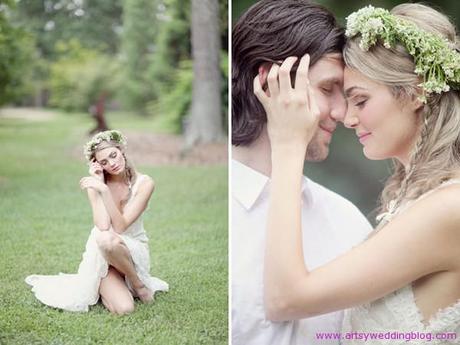 2. Use wire cutters to cut the foral wire but be sure to cut it 1 to 2 inches longer than the head measurement.
3. Bend the cut wire into a circle shape. When the ends meet, overlap the two ends 1 to 2 inches over each other and use the foral stem tape or forist green tape to bind the two ends together.