If you have a Galaxy Ace and want to protect it or just give it a different look that is not black, you can opt for a case or cover in white color. These Galaxy Ace accessories are one of the most important because they do not only change the appearance of the phone, but they also provide necessary protection.
Commander Elegance Case Deluxe M – White
Of many Galaxy Ace cases available, we chose a white which will match your phone perfectly. This Commander case is also a universal mobile case, which dimensions conform to other phones such as iPhone 4 and iPhone 4S. Its interior dimensions are approximately 116 x 63 x 13 mm. Its design is very elegant and there is a small flap that closes the case. The inner lining protects your phone's screen. The only thing that may seem like a drawback is that the phone needs to be completely removed from the case in order to make a call or type a text message.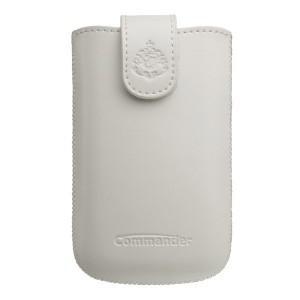 Case for Galaxy Ace – Commander Elegance DeLuxe
Katinkas Air Cover for Galaxy Ace – White
Another option of protection for your smartphone is Galaxy Ace cover. This Katinkas cover features a very practical design, and it is interesting because it has small holes on the surface. It is made especially for Galaxy Ace and has all the necessary cut-outs, so you have free access to all functions of your phone.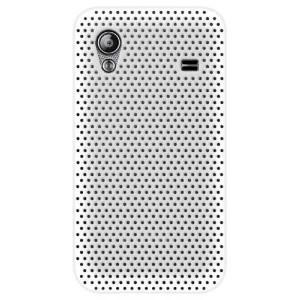 Cover for Galaxy Ace – Katinkas Air
This is our suggestion of mobile accessories for your Galaxy Ace. If you do not like our suggestions, you can easily jump to MyTrendyPhone home page, from where you can easily select accessories that you like and which will reflect your lifestyle. If you are planning to upgrade your Galaxy smartphone, don't forget to check the latest Galaxy S3 accessories.