"Aakaar" in Hindi can be understood for any of these - form, shape, structure, appearance, silhouette, etc. At "
Aakaara Salon
" just expect all of these aspects put together from
the best hairdressers in town!
Sharing my experience on being styled at
AAKAARA
and how they are different from the herd…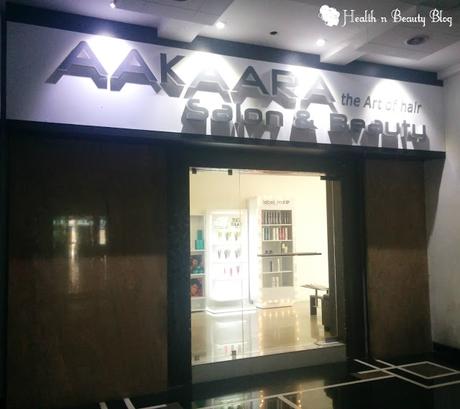 THE AAKAARA WAY
Aakaara aims at grooming the "hair grooming" industry in the first place. The director duo –
Anil Shetty
&
Satya Rachamalla
envision a healthy environment for hair stylists and hairdressers cutting across salon brands and stylists in the city. They are here to inculcate and rekindle the subdued passion of the hair dressers, not considering them as competition.
Satya Rachamalla is a renowned celebrity hair stylist in the city with an A-list clientèle from across the country. He has vast international hair grooming experience who has grounded himself in Hyderabad now to nurture and grow the "art of hairdressing" in the city.
Aakaara is keen to bridge the lack of professional hair institutes in the city and on win-win partnerships with other renowned salons in Hyderabad to train upcoming passionate hair stylists!
What does all this mean to you as a customer?
Great hair! Great styling! Value for money!
I can resonate a lot with their ideologies since I have shelled a lot of money on senior hair stylists all my life and ended up looking the same post a session!
THE SALON
Set in the heart of the city at uptown Banjara Hills, this spacious unisex salon has 10 hair stations, private spa rooms, dedicated manicure-pedicure area and also private treatment and makeup rooms. Their staff is friendly and courteous. Name the internationally acclaimed haircare & styling brands – you have them in the house!
Aakaara
also offers specialized skincare services that use only Remy Laure range of products.
A PICTORIAL TOUR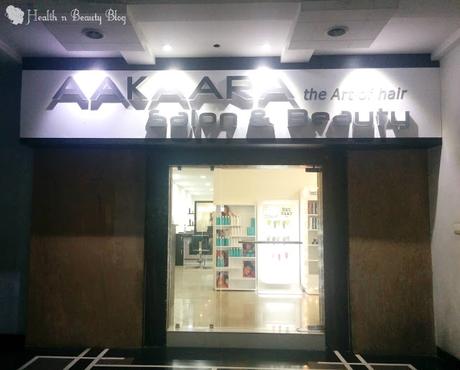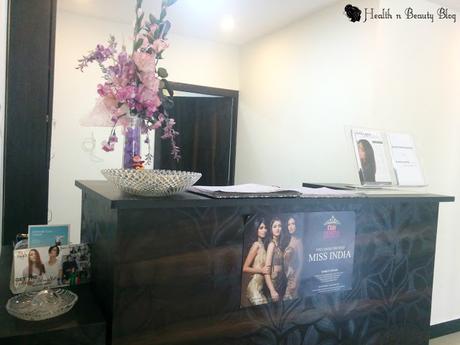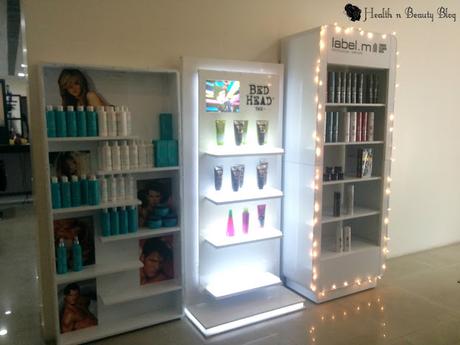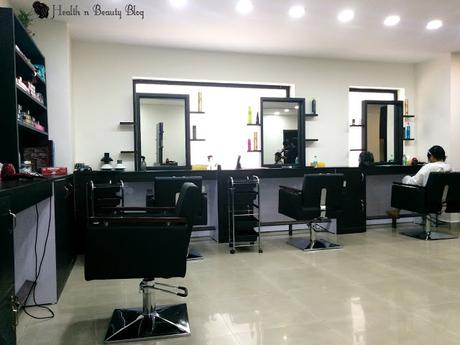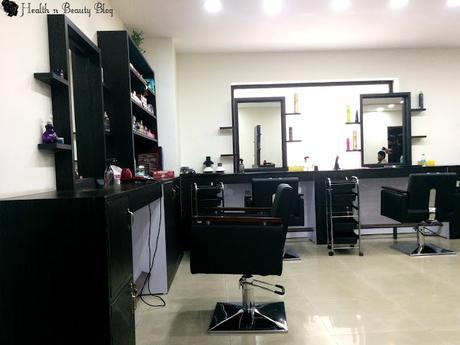 HAIR STATIONS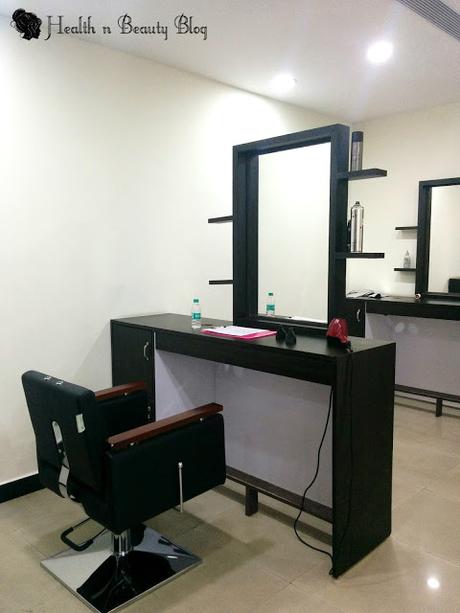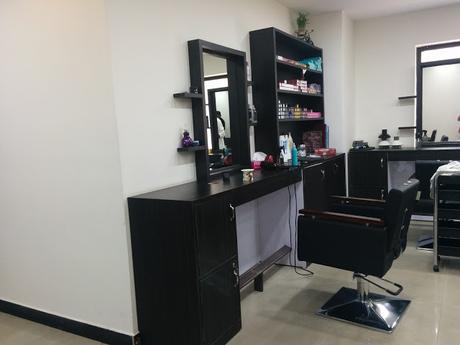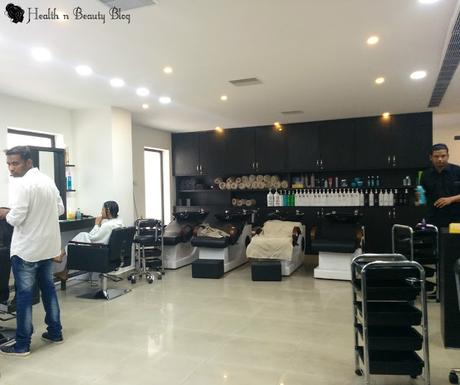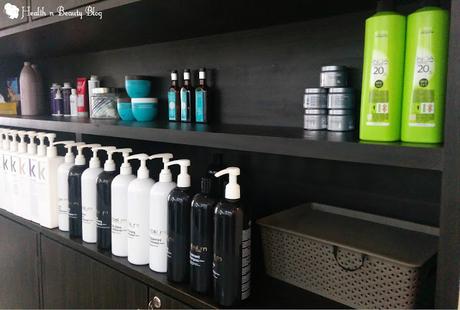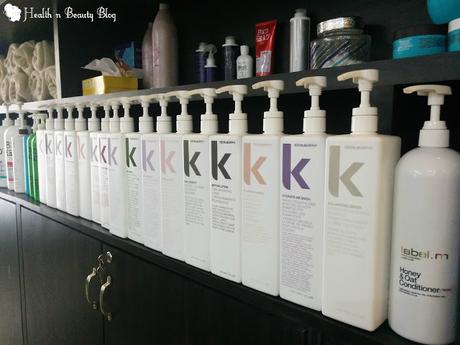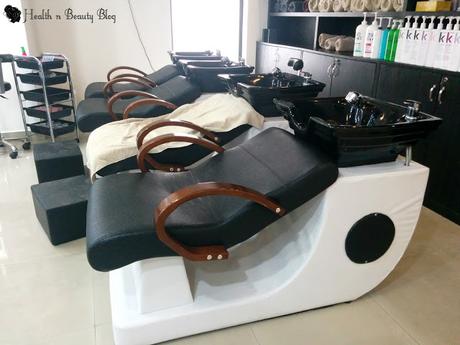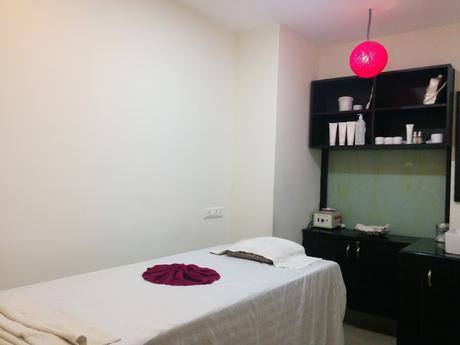 FACIAL ROOM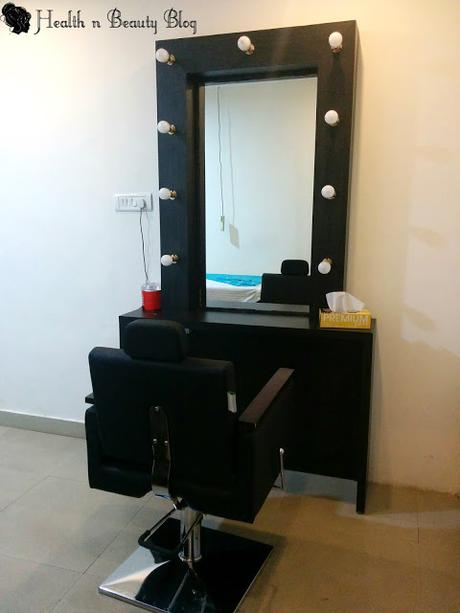 MAKEUP ROOM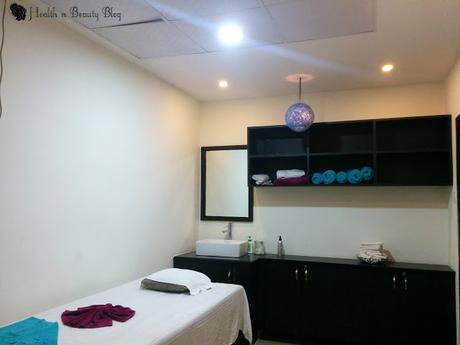 HAIR SPA ROOM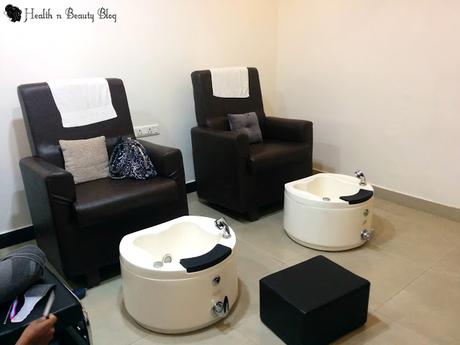 MANICURE-PEDICURE SECTION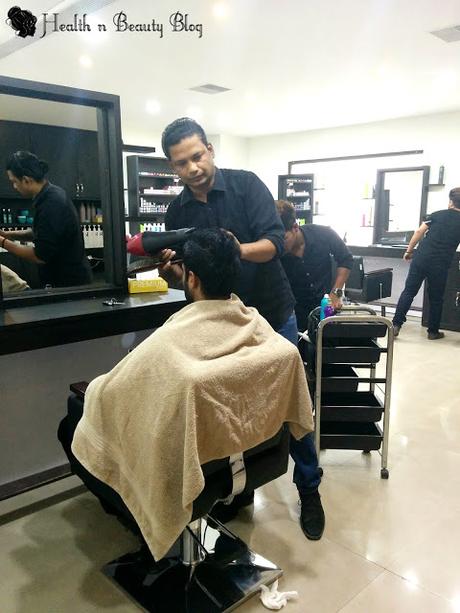 SATYA RACHAMALLA @ WORK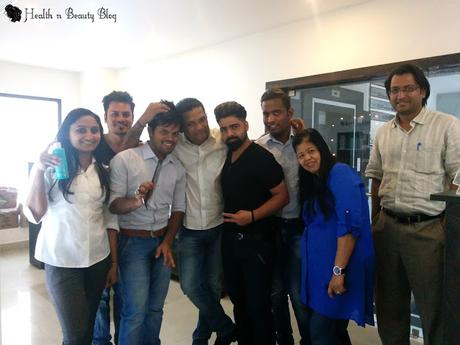 TEAM AAKAARA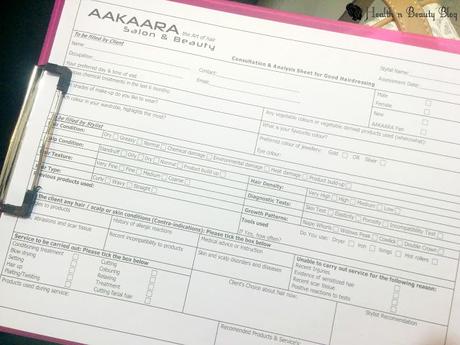 HAIR CONSULTATION FORM
MY EXPERIENCE
Every client who walks into the salon for hair services is taken through a
consultation
process – wherein one answers questions like eye color, most featured color in one's wardrobe, most used makeup shades (blush/lipstick), hair styling habits and other hair issues like hairfall, dandruff, etc.
Mind you – this is a thorough consultation including hair growth patterns where the director Satya himself was involved in my case!
Wondering why so? It helps the hair stylist decide what kind of hair style & hair color would suit your skin tone and wardrobe without clashing with them and make you like a clown! Impressed I am!
Post hair consultation, we proceeded to the "hair wash ritual". I call it a ritual because its not just some quick "shampoo-condition-off you go" activity here at Aakaara. The right haircare products are chosen based on the hair consultation. Slow and firm massaging motions during the hair wash helps one completely unwind and reaffirms that your hair is in good hands!
I was not happy with my earlier haircut and expressed my desire to revamp my style without making it too funky, but not looking just the same at the end of the day!
Satya listened to all of my requirements patiently before proceeding with his charm on my head. Fifteen minutes later – I have a new hair style with loads of layers to add volume on my head and a new partition from the earlier one that had got scanty hair.
This time around I was really happy with the results! (Not just for the sake of saying it!)
We proceeded with hair coloring next where I wanted subtle highlights all over! My corporate life doesn't really give me room to something that shouts "Hey! I got some color in here!"
Again Satya gave recommendations on what hair colors I can opt for based on my wardrobe and makeup choices. His team got my head loaded with foils and an hour after I have my hair that shines with subtle colors (dusty brown+magenta red) in all the right places! Unfortunately the camera was not able to pick the colors in actual.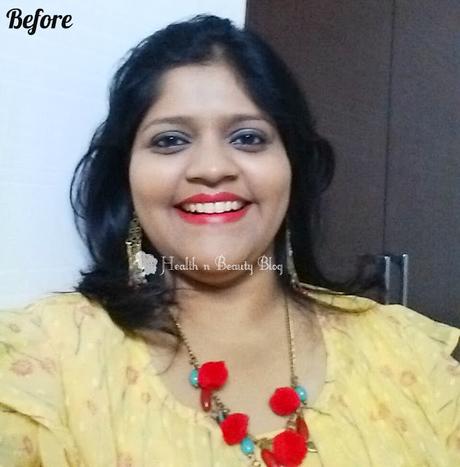 AFTER....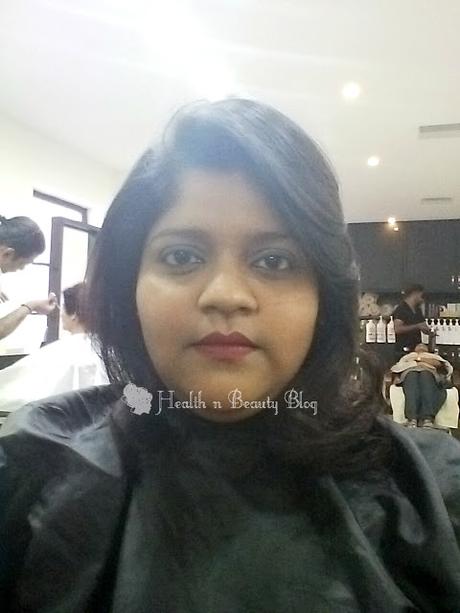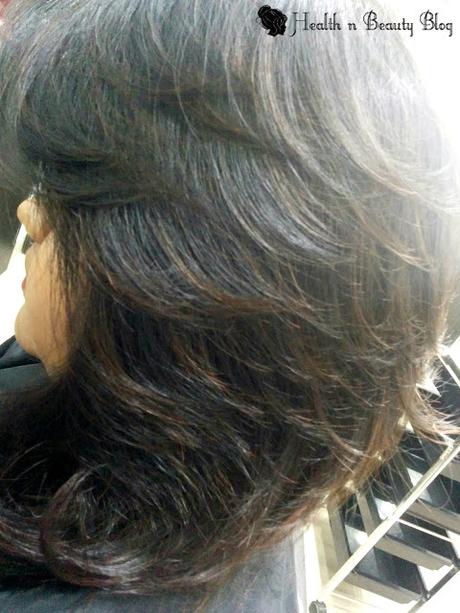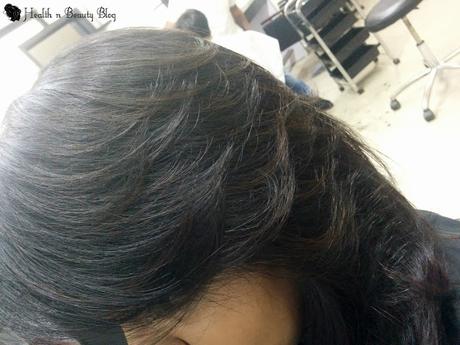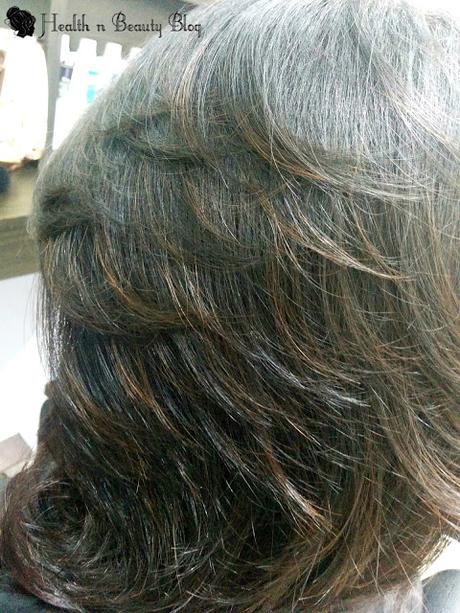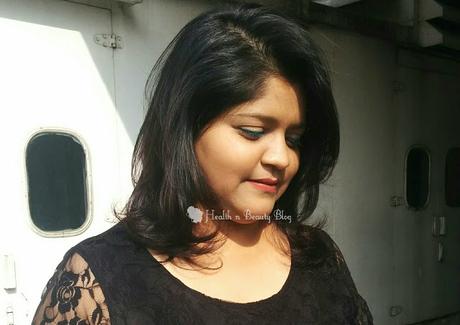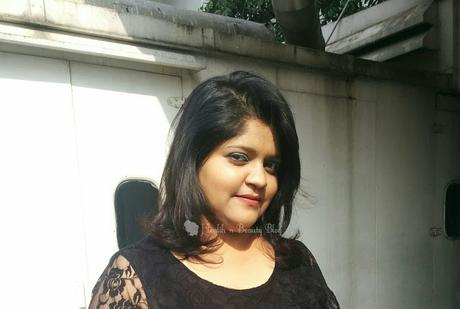 I have never been so happy with my hair styling experience ever anywhere else! I am one Aakaara convert and can't emphasize more why you should too!
Aakaara claims "Meet us once, and fall in love with your looks forever" – True that!
LOCATION

Aparna Crest, Road No# 2, Banjara Hills (Behind Renualt Showroom) Contact - 040-64640009
Official Website -
aakaarasalon.com
Honest review in return of complimentary services by the brand.