Today marks that magical first day for so many aspiring authors around the world.  The day they embark on National Novel Writing Month (NaNoWriMo) and start to write the 50,000 words that will become their novel.
This year, I won't be with them.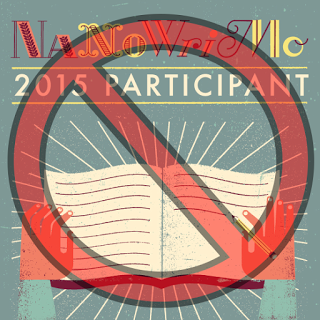 Not for lack of wanting to.  Or ideas.  This is the first year in the past five years that I am not going to write a novel.
It's because I want to write and illustrate a children's book instead.  I have three solid ideas I'd like to attempt, but my goal is to just finish one.
But children's books don't happen to be 50,000 words.  Not the storybook kind.  
So, I wish everyone who is doing NaNo great luck!
Pants on, my friendly pantsers.