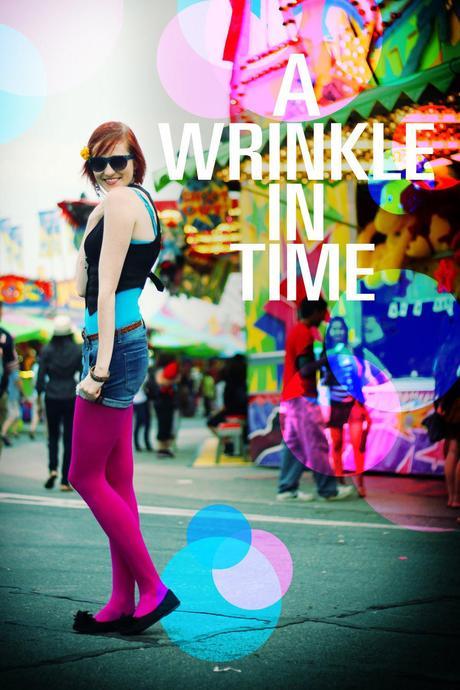 "You're given the form, but you have to write the sonnet yourself. What you say is completely up to you."
- Madeleine L'Engle, A Wrinkle in Time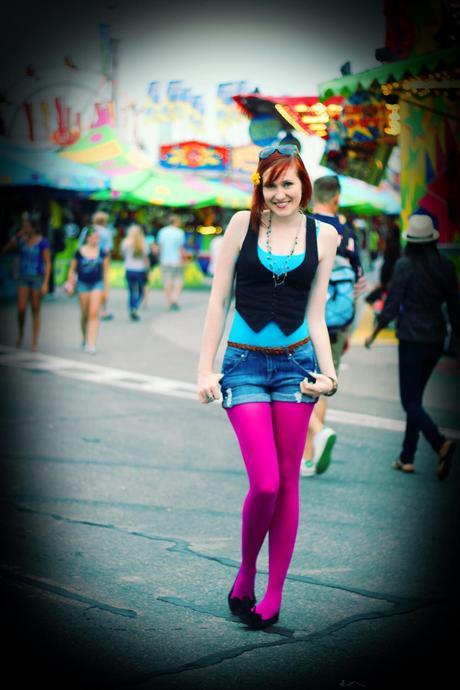 Shorts & Top // H&M // Tights // We Love Colors // Shoes // Payless //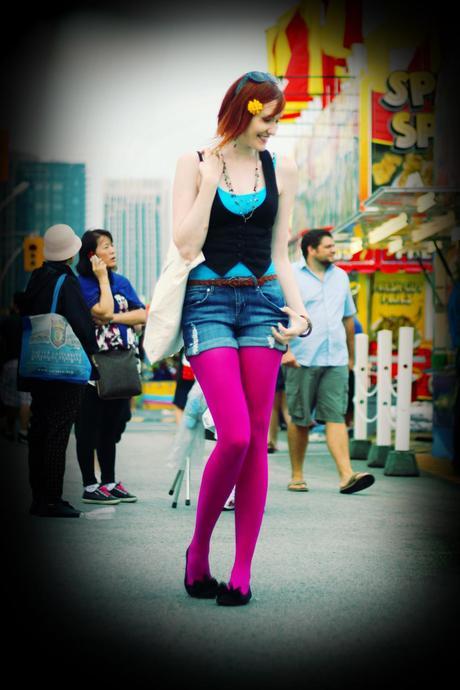 Over the skies, above the city, all I could see was twinkling colored lights and bright smiles from passers by. Last week, as I mentioned in a previous post, I went to the EX fairgrounds that are on in Toronto. I went with my lovelies Chelsea and Lidia and we had a blast! The psychedelic lights, sounds and sights of the carnival reminded me of one of my favorite books,
A Wrinkle in Time
and I had to dress for the occasion.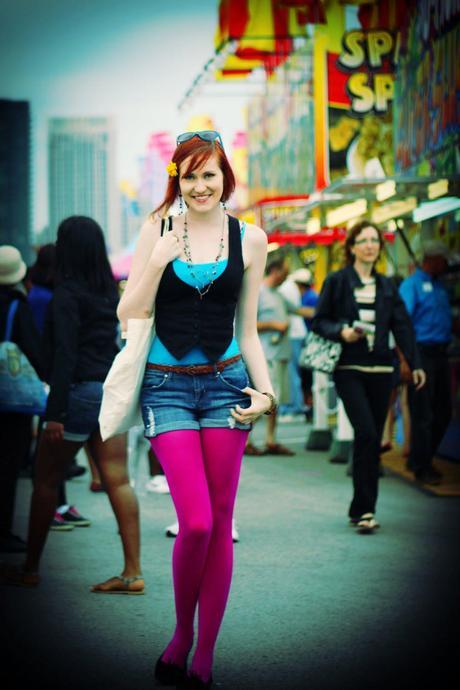 A Wrinkle in Time is an amazing science fantasy book written by Madeleine L'Englea about "a young girl whose father, a government scientist, has gone missing after working on a mysterious project called a tesseract." The book's supernatural and imaginative creatures and visuals as well as swelling and mystical storyline makes it one of the most compelling books for young adults out there. As the chill comes in and the shift from summer to fall approaches I've been altering my wardrobe slightly everyday.
One of the great parts about the cool air on the way is I get to don my coloured tights without being over heated once more! Pairing tights with shorts is one of my favorite post-summer rituals and these fuchsia ones with the neon cyan shirt made for an almost galactic color palette.  The little silver necklace with multicoloured beads floating around my neck reminded me of the different planets and swirling super novas that are often portrayed on the front cover of the books.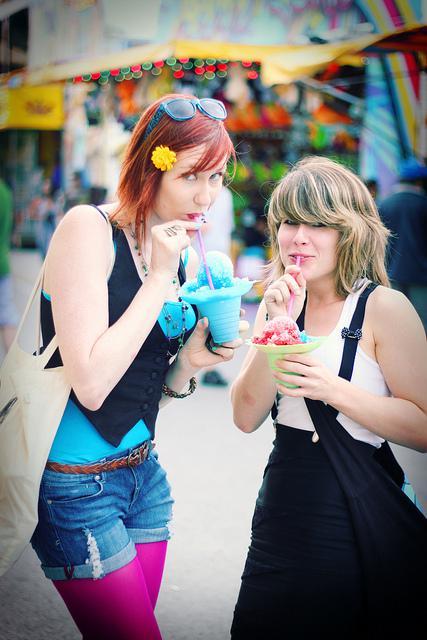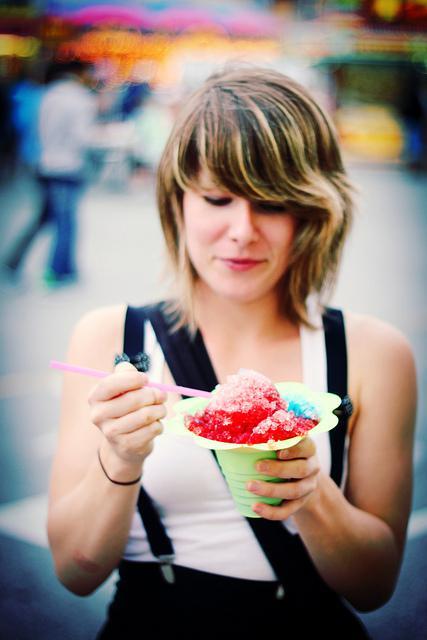 The ex was an amazingly good time. We rode the Ferris Wheel and got to see Toronto all lit up from above, chowed down on food that is terrible for us and marveled at the hilarious games, events and attractions surrounding the fairgrounds. Chelsea and I love out snow cones and this year they out did themselves by having huge portions in ridiculous flower cups. My mouth is going to be blue for a month...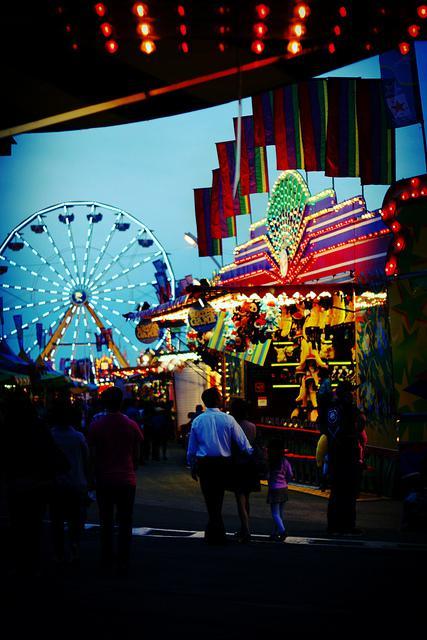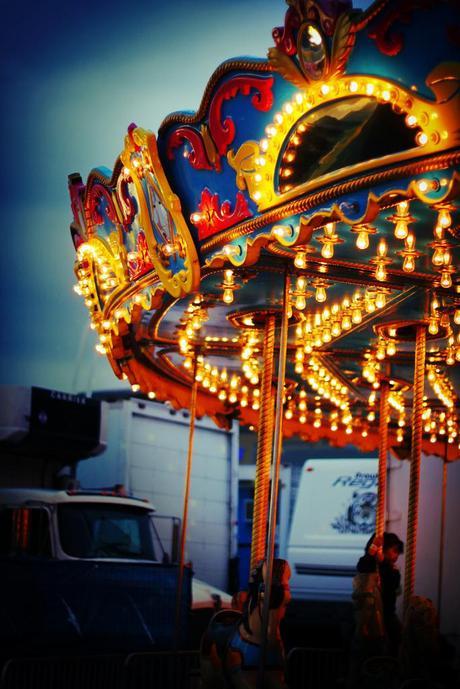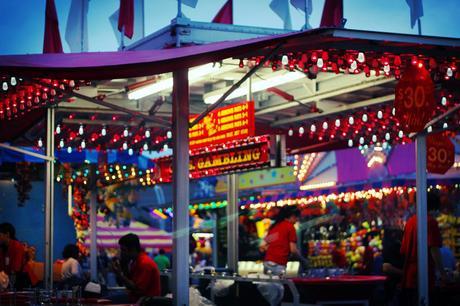 I don't know about you but I love cheesy carnival stuff. Since I don't care about the prizes, I wish I could play all those stupid games for free. I would never play them for the obscene prices they charge but I always giggle when I pass anything with a mallet or a frog.