While some dream of having the spring breeze, the welcoming summer sun or autumn's falling orange leaves grace the big day, some too aspire to have an icy winter wonderland as the backdrop for such a romantic event. Winter weddings may, however, limit the dressing options for most brides because even with heaters subtly adorning the reception hall or perhaps even a grand fireplace as the centerpiece, it's hard to escape the bone-chilling cold of the winter winds.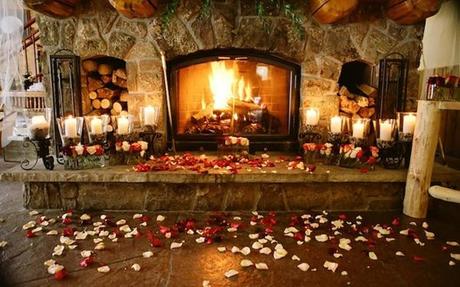 Thankfully, though, with the ever-changing style revolution, more and more options – no less than flattering if I may add – are becoming readily available, ranging from outer wears that are reminiscent of the retro era to well-tailored and more masculine fits. With such a vast range of choices of not only outer wears but also fashionable boots to keep your feet warm, you'll be surprised by the extent at which you can mix and match clothing items to produce numerous outfit options.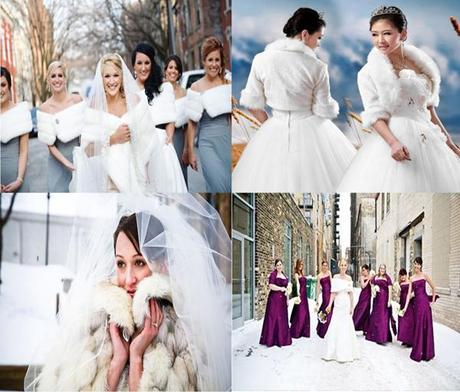 For your wedding ceremony itself, don't limit yourself to covered dresses. If you've originally planned on wearing a strapless dress then stick with it! The key to dressing for a winter wonderland wedding is to keep the detailing to the skirt and unless you're sure you're going to be warm and toasty without an outer layer, avoid dresses with bodices or corset tops that will be the focus of the outfit because after all, once you've slipped on your chosen dream coat, no one will be able to see those beautiful details especially if they happen to be adorning the back of the bodice. Alternatively, you could opt for an elaborate skirt and a separate simple yet elegant top.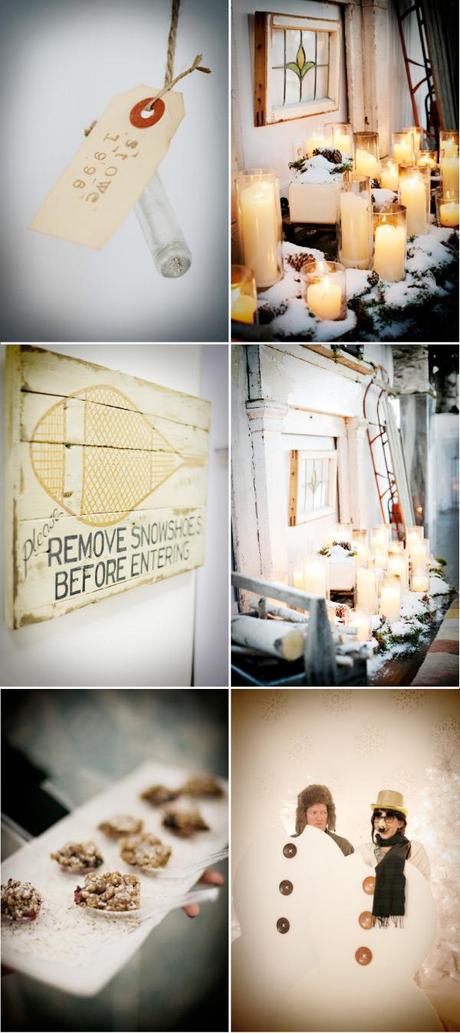 Now, decide on your choice of complimentary fabric that you'd like your outer wear to be: fur, leather, wool, etc. Deciding on a footwear that will tie your entire look together will certainly be an easy task once you've had your outfit in place.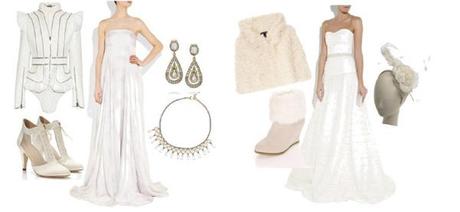 Structural Minimalist / Furry Fashionista
For your wedding reception, on the other hand, you can either stick to long dresses and maxi skirts or if you happen to be a daring fashionista, then go for short cocktail bridal dresses accompanied with thigh high boots. Since your wedding reception is a less serious affair as compared to your wedding ceremony, take a risk and choose more outrageous outer wear to keep you warm whilst satisfying your sartorial taste buds.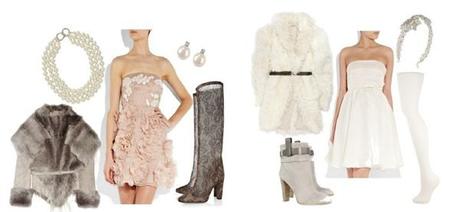 Go all out on elaborate detailing / Keep things simple yet stylish
The outfit options for the prospective winter bride are limitless so get inspired and turn this icy possibility into reality!