Good Afternoon Beautiful,
AHH tomorrow is Friday already!! That's absolutely insane! This weekend is full of fun fitness adventures and I'm really looking forward to it! On Saturday morning I'm going to be spinning for 1 hour to help raise money for the GoodLife Kids Foundation. Here's the lowdown on the GoodLife Kids Foundation!
The GoodLife Kids Foundation is a Canadian private foundation with a vision for every Canadian kid to have the opportunity to live a fit and healthy good life. We are inspiring parents, role models, mentors, leaders and individuals like you, to deliver the message to kids, that being active is not only good for their body and mind but also a lot of fun. To date, the GoodLife Kids Foundation has provided grants that have contributed to programs supporting active lives of almost 200,000 children across Canada. Our grant program primarily focuses on initiatives that provide opportunity for sustainable behavioural change in the area of physical activity. (source)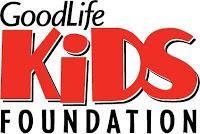 I'm super excited! I'm Captain of the team "I'm Kind of a Big Wheel" (haha, get it?) so it's been really fun putting it all together, our team has raised almost $1000 so far! If you feel like being generous and supporting a great cause, you can click here to donate on my personal page! I've had some amazing people donate to me today (tomorrow is the last day for online donations) and I'm so grateful and happy - thank you to all who sponsored me!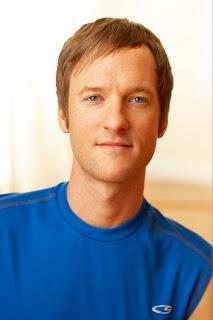 Jason Crandell
The second really exciting event I'm participating in this weekend is The Power of Movement. It's on Sunday and it's a 1.5 hour yoga class with celebrity instructor Jason Crandell. He was recently named on of the U.S.' "next generation yoga teachers" for his skillful, unique approach to vinyasa yoga. Can you tell I pulled that directly from his bio? :).
Let me give you a little read about the Power of Movement...
To date, the Power of Movement has raised $1.3 million dollars for the Arthritis Research Foundation and our goal is to raise an additional $400,000 through the 2013 campaigne. The money goes directly to the Arthritis Research Foundation supporting a host of research initiatives.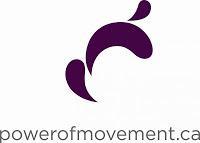 Neat right? My dad had arthritis in both of his hips and had both hips replaced before he turned 50, so I know how debilitating arthritis can be! If you'd prefer to sponsor me in this instead of Spin4Kids, that's up to you and you can click here to do so (haha, assuming that everyone who reads this will sponsor me in SOMETHING, right? :P). For POM, I'm part of the team "Hot Yogi's" and it's made up of some seriously cool bloggers, myself being one of them, Michelle (whom I talk about all the time so you should know very well) and Katy from fitinheels.com. I'm excited to see these gals again! After the yoga session, we'll be meeting up with Krysten from darwinianfail.com for a coffee and chatter, I'm excited! I've never met Krysten in real life before but follow her blog religiously and feel like I do already! :)
It should be a very motivating and empowering weekend and I can't wait to snap tons of photos to share with you all!
So if you don't know, or don't follow the weather, or don't live anywhere close to Toronto, Toronto got hit with more weather a couple of nights ago. Needless to say, the city is covered in slush and dirt and it hasn't really stopped raining. Not exactly idea running outside weather.So in all fairness, it's safe to say that my training for the Toronto Yonge St 10km hasn't started. Ugh - I'm hating it! Everyday I think I'm going to go out for a run, but then I remember that I don't have anything to track my kilometers which sucks because I like/want to know how far I have ran/want to run to make sure I actually fun as far as I need to according to the training program. Then I get over that and think "I'll just plan out a route and run it and that way I'll know how far I've gone", then Mother Nature poops on this city and... bleh. March is tomorrow! Here's hoping it brings new weather with it!
With that being said however, I've been killing INDOOR workouts like it's my job! :). Yesterday I wanted to run but my legs felt so heavy for some reason, I just wasn't feeling the whole "work out" thing. I got my ass into the cardio space of the gym, with iPad in hand, and set up shop on the stepper. Not as good as the treadmill, but better than an elliptical. I had bought the book Wheat Belly on my iPad months ago but never got around to reading it...  so I started while stepping up stairs for 45 minutes! Obviously I'm a huge nutrition geek. I read about food on my spare time and then come home and study it afterwards. Have you ever read it? I'm still in the very beginning so I haven't gotten into it much - it's really popular, so I'm assuming it's worth the read? Anyone? Comments?
Speaking of being a nutrition geek, I finished my second course in my program last night and submitted my test today! This test was harder than the first, so please keep your fingers crossed, I need higher than 80%! So now I'm officially on course number 3, which is Anatomy & Physiology... And well, you know my feelings on that.
If you missed my post about the cleanse I'm doing next week - click here. I'd love for you to join us! There's a group of about 4 of us doing it, if you're interested please email me at
[email protected]
, I'm going to send out a group email on Saturday with some mild guidelines on the cleanse and ideas about how to keep each other motivated!
I'm going to bounce out for the evening, watch some Dawson's Creek and sip on some tea! :)