The glee of sunshine cannot be epitomized in a better way than in the beauty of the open radiant sunflower. And it's a fact that sunflowers are not only symbols of joy but their resplendence also embodies peace and prosperity. The elegance of varicolored sunflowers depicts success making sunflowers to stand out as the best placed symbols for announcing the intended glee of new marriage as the new couples exchange their vows. No wonder a sunflower wedding theme is seen to be gaining momentum and has lately been widely acceptable.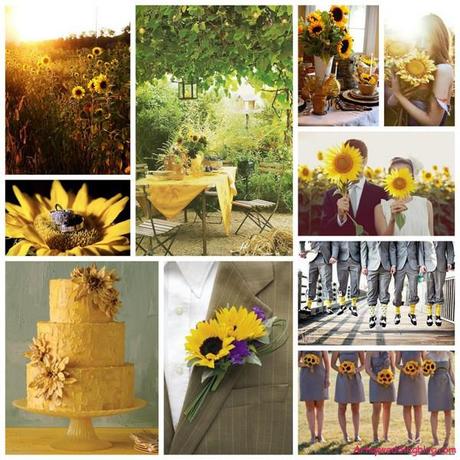 Sunflower themed Location
But as you seek to bring out the best in your sunrise inspired wedding theme there are major elements that you need to give attention to. These would have to be your venue, color collections and decors. A sunflower inspired theme would do better with an outdoor than an indoor location. Actually, a well thought garden wedding would just be a perfect idea for a sunflower themed wedding. A garden with natural sunflower plants or those planted on large elegant pots.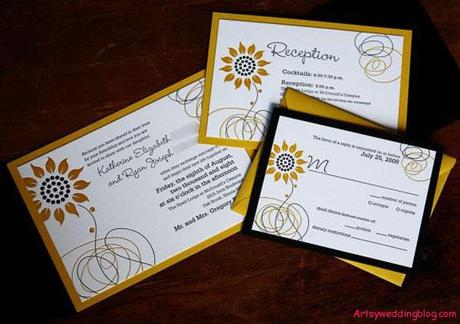 Sunflower themed Invitation
Make your inspirations evident by choosing stylish designs for your printable invitations and be keen to maximize the looks with a good shape of your card and sunflower friendly colors. You can choose to have the sunflower colors appear as the background of your card's text field not forgetting to make it even classier by engraving a sunflower on one side of your invitation card.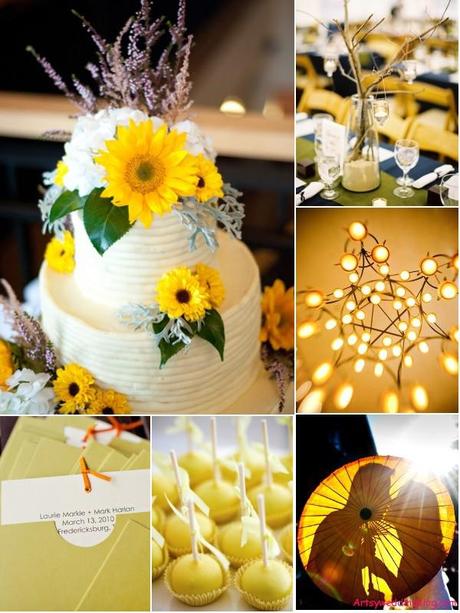 Sunflower theme colors
Your colors representing the sunflower ought not to be that traditional yellow. You can choose some sharp and warm colors such as Orange, cream white and yellow. These can perfectly symbolize your sunflower and represent your theme being some of the best placed colors to grace your occasion, excellently spelling out your inspirations. You may as well use shades of brown and red to complement your theme. Green would also augment your colors with that natural tone.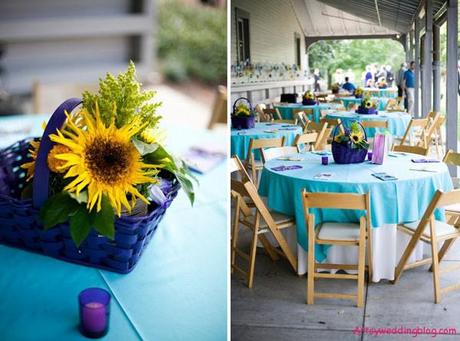 Flowers and decors
You may use all types of sunflowers, always remembering to add the natural green for a perfect combination. You don't have to conform to the commonly known yellow color. Other varied colors of sunflower include cream white, orange as well as peach. You may also want to sharpen them by adding deep burgundy autumn sunflowers which are best used as bouquets. Your decors have to stand out. You can choose to have sunflowers in vast romantic vases for your dinner table centerpieces. Don't forget to accompany them with table clothes adorned with sunflower friendly colors.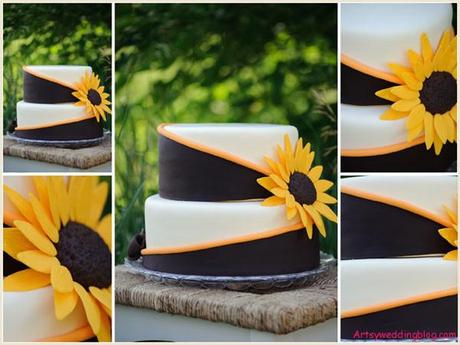 Sunflower themed Meals and Cake
Your sunflower wedding meals should not be without fun. There are a number of choices to adopt and make your reception less ordinary. Green beans, peas, roasted chicken as well as corn are some of the top choices to make your dinner terrific.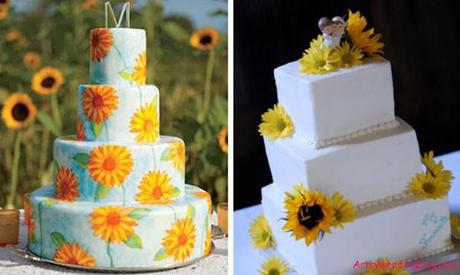 Make your cake distinct by arraying a trail of sunflower petals around your wedding cake, placing a number of sunflowers on each tier or simply let your baker decorate your wedding cake with sunflowers which will definitely make your occasion impressive.