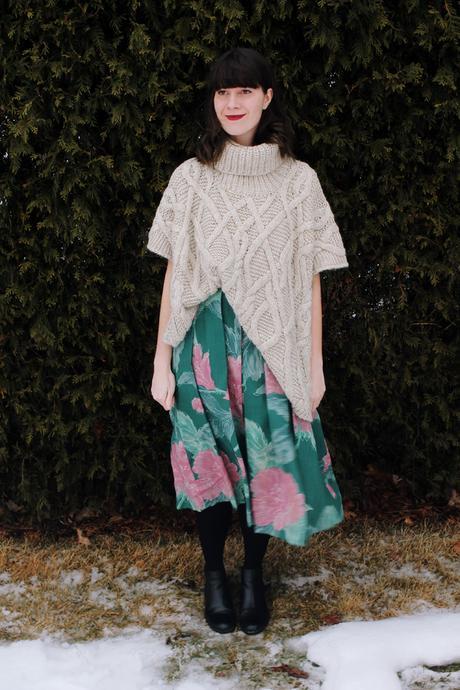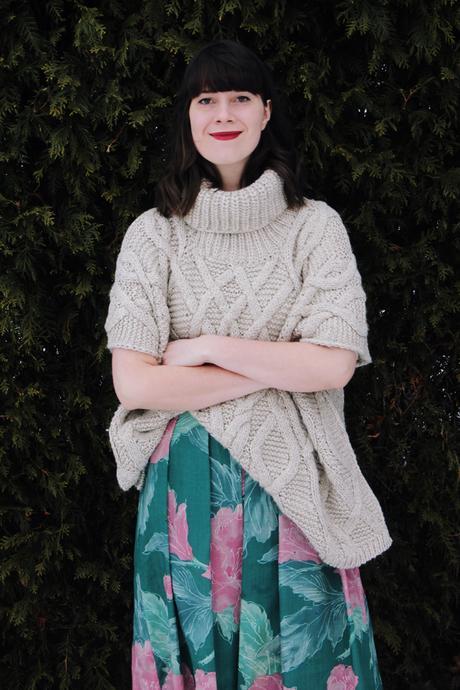 We've been having some transitional fun on the blog lately, and seeing how the temperatures have been teasing us with both hot and cold in the same given hour, we're no closer to stopping. It's parkas one day, sandals the next. Wool pants on a Tuesday, and pleated skirts with ice cream cones in hand on Wednesday. Today's outfit literally clashes the two seasons into one look, and the result is surprisingly wonderful. Who knew some forceful combining could turn out so well?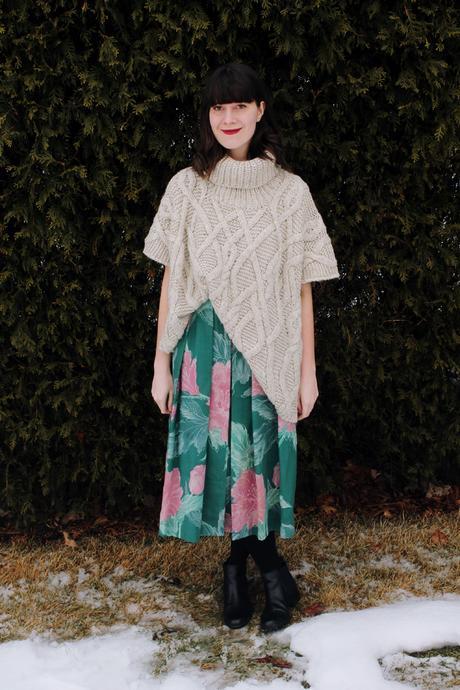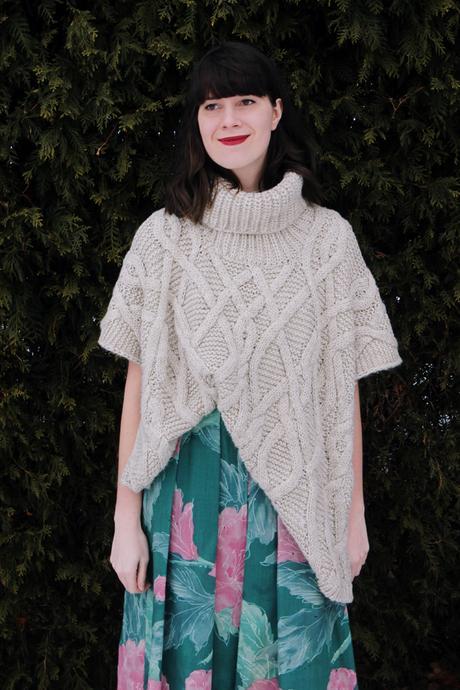 What I did here was take a chunky, knit sweater and pair it with a midi that embodies everything right with spring: the pastels, the florals, the pleats. It makes my heart want to do a somersault in my chest just thinking about it. And while pairing two such opposing pieces might sound like a mess on paper, it works for two main reasons: 
Both are in light, soft colors
Both have similar proportions
The sweater comes in a light oatmeal color, which blends easily against the soft green and pinks of the midi skirt. Also, the knit is rather baggy and loose, which fits well with the boxier, longer midi proportions of the skirt. While some might worry that they'll drown in the heavy layers, I remedied that by tucking the sweater in partially into the waistline, dragging the eye to my natural waist and anchoring it there. 
The end result was an effortless look that was both every inch ans cozy as our winter outfits, and just as sweet and flirty as our spring looks. Best of both worlds!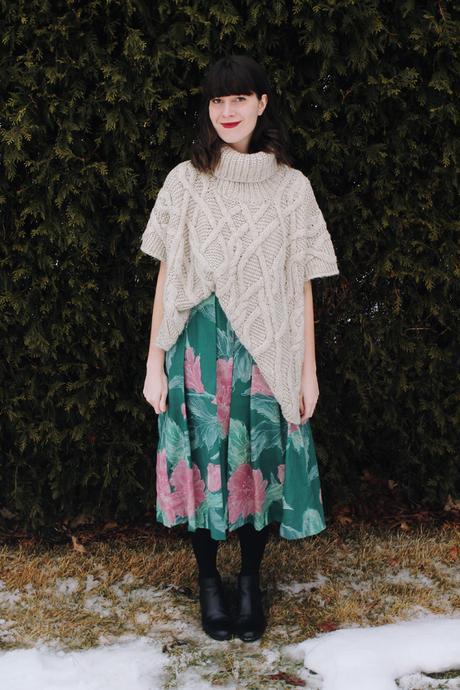 Let's discuss: What are some winter items that you've been combining with your spring looks? Which has been your favorite?
PS: Want some more a winter transitioning ideas? Why don't you read:
Want to Look Seamless Transitioning Your Winter Wardrobe? Read On!
Tips for Dressing Up When It's Not Quite Spring, Not Quite Winter
That One Piece That'll Make You Excited About Winter Looks Again

SWEATER: Zara
SKIRT: c/o
Dressed in the Dark Vintage
SHOES: TJ Maxx