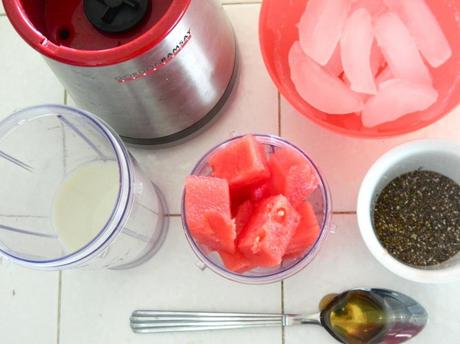 ( Ingredients: 1 cup watermelon (cut into chunks), 1/2 cup coconut milk, 1 teaspoon honey, 1 tablespoon chia seeds, and a handful of ice cubes! )
I don't know what it is, maybe the summer heat (excuses, excuses), but my skin has been acting up like crazy! I have been doing various face masks, drinking tons of water, eating super healthy… and still am dealing with some skin problems. I have run out of options and decided to test out crafting up a good-for-your skin smoothie! I made it three times last week, not only because it is the perfect refreshing summer treat, but it also had my skin looking glowing & gorg. It worked so well that I have decided to incorporate this yummy treat into my weekly diet for sure!!!
Here are some of the reasons this smoothie is so good for your skin, just in case you were wondering:
Watermelon is chock full of Vitamin A, which is a fabulous natural antioxidant. It is known for being beneficial to your vision, immunity, and most importantly… your skin!
Watermelon also contains a chemical compound that is great for helping your skin cells regenerate (hello anti-aging)!
Coconut milk is great when eliminating toxins from your body, which also has a huge effect on your skin's overall condition.
Chia seeds actually have the largest amount of omega 3′s, which is great for nourishing your cells. When your cells are well & nourished, your skin will glow like no other.
The omega 3 fatty acids in chia seeds also help to create a barrier that will keep the nutrients & water in, and the toxins out!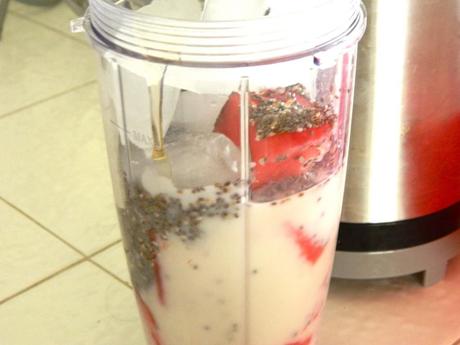 ( Step 1: Place all your ingredients into your blender. If you don't have a blender such as the one above, I totally suggest it. It is easy and makes for the perfectly portioned smoothie. Find mine here.  )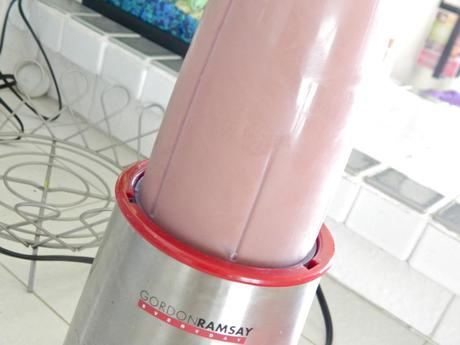 ( Step 2: Blend your smoothie until it is nice and smooth. )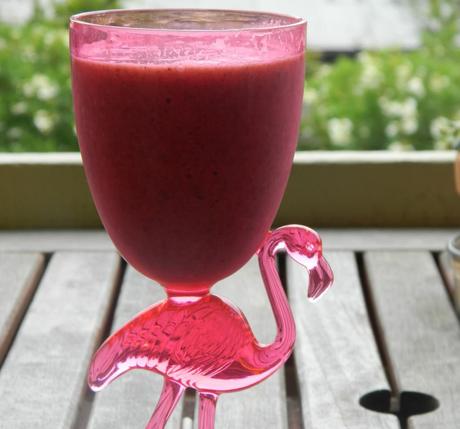 ( Drink up, enjoy, and watch your skin glow!!  )