Contrary to popular belief, a shabby chic decor has absolutely nothing to do with shabby and poorly arranged decorations. Quite on the contrary, this particular setting is richly infused with warm pastels, white lace and glorious touches of vintage. With such exquisite touches and accents, it's no wonder that a Shabby Chic decor is one of the most popular choices for vintage-theme weddings. The couple doesn't even need to have an over the limit budget to go for this theme: all you need is plenty of imagination, some creativity and a hefty dose of fun! So, read on to learn how you can very easily bring a Shabby Chic touch to your vintage theme wedding.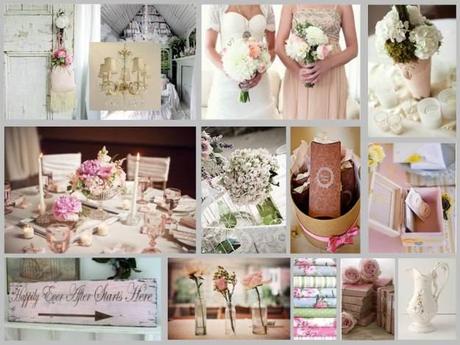 Soft hues and tones
The main thing to keep in mind is that you need to skip the bold, brazen colors such as reds, blues, blacks, browns and the likes. A Shabby Chic setting is all about soft pastels and warm hues such as pale pink, yellow, pale green, soft marine blue, beige, ecru, ivory, pale gold, white, eggshell and the likes. Best of all, this is quite an easy color combination to go for, especially if you opt for a traditional white dress.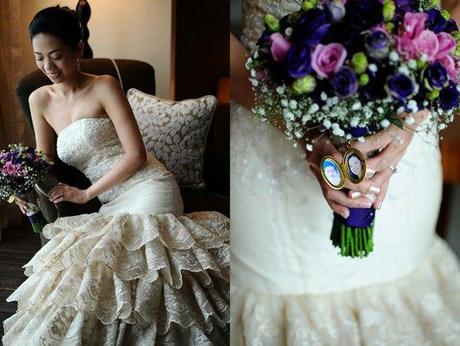 Don't hesitate to dress up your bridesmaids in similar soft hues as well. Yellow and beige bridesmaids dresses are quite popular in Shabby Chic vintage weddings. As far as the wedding cake goes, stick to pale tints such as white and yellow. The same applies for your wedding bouquet: white, yellow and pink roses will look incredible when held up against your Shabby Chic dress. Don't forget that Princess-cut, flared ball gowns are not exactly the best options for this theme: instead, favor vintage-style dresses such as straight or mermaid-style frocks crafted from lace or satin.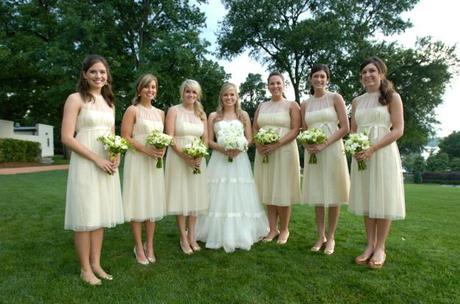 Wedding favors and Invitations
Forget about ultra-contemporary wedding favors. To create the perfect atmosphere for a Shabby Chic vintage theme wedding, it's always recommended to opt for homemade and rustic-like favors. Jars of homemade jam, for instance, are guaranteed to delight just about any wedding guest. Other such options include scented soap bars, vintage-style candles and aromatherapy sets are all fabulous options.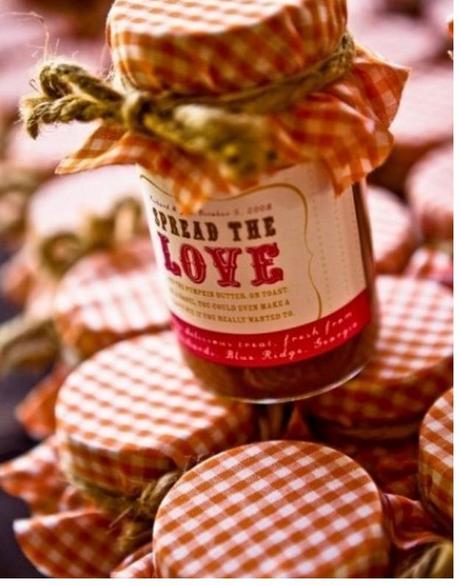 Don't forget that the wedding invitations also play an important role in setting the perfect mood, so make sure to go for old-fashioned parchments and Italian script prints. Most agencies are quite flexible so be sure to discuss your ideas with them beforehand.