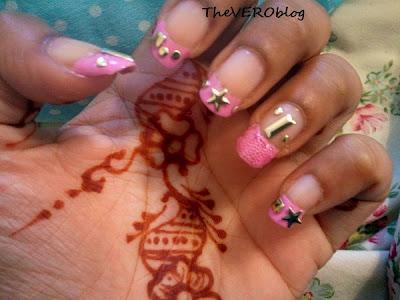 A couple weeks ago, I attended a wedding of a friend. It included all the festivities of a traditional Hindu wedding, including the mehendi night! That explains the henna on my hand :)
The manicure was done using a Love & Beauty polish which I do not know the name of because I can't find the bottle :(
The gems are from Kiss Nails and you can view the package I used by clicking here. I don't really recommend them though because they did not last very long on my nails. 
On the accent finger, I tried out those beads that have been very popular in nail art recently. I ordered a pack of 12 from here for $2.33 ! I really do like it and I am looking forward to trying other looks with the different colors.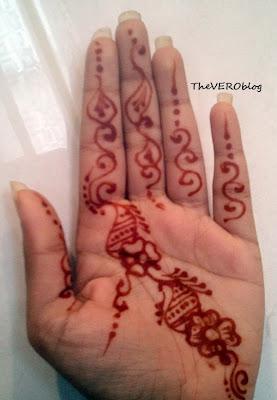 I tried to match my nails as close as possible to the colors of my sari!