Honeymoons are a pretty big topic at the moment (I've been on the radio twice in a week discussing them), which is hardly surprising, considering that the Duke and Duchess of Cambridge have just headed off on theirs. And, of course, being William and Kate's destination of choice, the Seychelles is the place that everyone is talking about, even if speculation is still rife about the precise location. One thing's for certain – wherever they are, it's going to be utterly private and absolutely wonderful.
So if the rumours of the royal honeymoon have you hankering after a honeymoon hideaway where you can be assured of first-class service, luxurious surroundings and absolute privacy, here's three fantastic options to consider. If you're on a tight budget, however, you may want to look away now….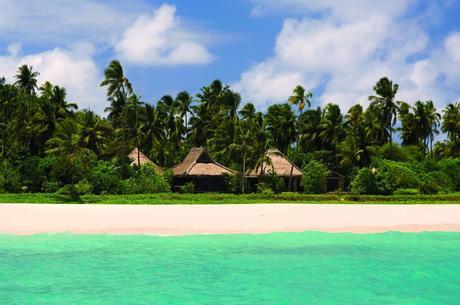 Though officially it's all being kept very hush-hush, it's believed that the couple are honeymooning on exclusive North Island – and I probably would've put money on them choosing this gorgeous private island myself. With just eleven villas on the island, this is the epitome of a hideaway, and nowhere is this enscapulated more than in the island's famous Villa 11, tucked away in the forest, with unrivalled views over glorious Anse d'est Beach. It's break-the-bank pricey, yes, but worth every penny.
Soneva Fushi Jungle Reserve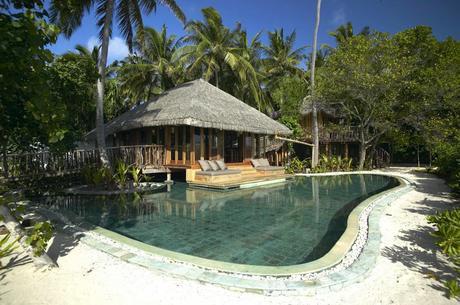 Chances are, if you've ever so much as thought about a honeymoon in the Maldives, you'll have heard about Soneva Fushi – it's justifiably one of the country's most famous (and luxurious) resorts. But the Jungle Reserve is a destination in its own right, being a private villa that comes with its own massage pavilion, personal gym, private pool, steam room, tree house and, wait for it, in-room wine cellar. If you're after a honeymoon where you don't have to see anyone other than each other (and your "Man Friday", or butler), then look no further.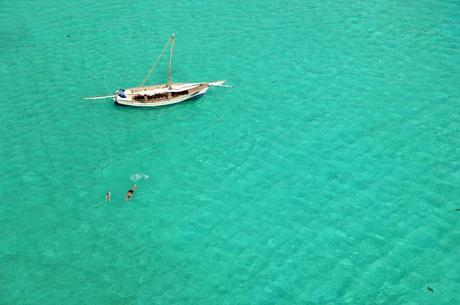 Mozambique is only just beginning to register with people as a potential honeymoon (or holiday) destination, but it makes a fabulous and rather unique choice. A small island (just twelve kilometres by one kilometre), situated in a marine reserve in the remote reaches of northern Mozambique, Vamizi is the place to come to really escape normal life. With thirteen beautiful villas spread out along an impossibly perfect white sandy beach, world-class diving and total seclusion, this is barefoot luxury at its very best.
Practicalities
This kind of luxury doesn't come cheap, so your best option is to book through a respected tour operator. Cazenove+Loyd can arrange honeymoons to all of these destinations (and more), starting at £4,450 per person.
Photos courtesy of Cazenove+Loyd