Every bride deserves to look like a Princess- or a Queen for that matter- on her wedding day. Unfortunately, with the constant avalanche of new, trendy, cutting-edge wedding hairstyles, it can be quite a challenge to settle for the perfect look. Bridal magazines are bursting with suggestions, tips and illustrations which can make it extremely tough for the bride-to-be to make a choice. Indeed, how do you know whether you should go for an updo, a half-updo, curls or no curls, tiara or no tiara?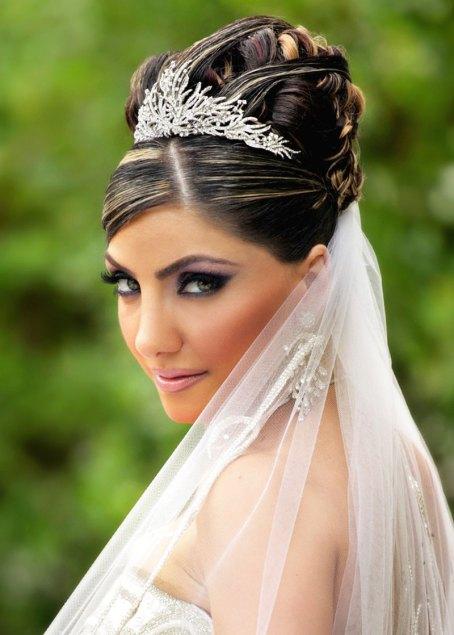 Of course, it's always easier to plonk yourself down in front of a professional and allow him or her to do the work but let's face it: we're not always a hundred per cent satisfied with the ideas that our makeup artists or hairstylists come up with. So, to avoid the tricky situation of walking down the aisle with a really uncomfortable and overly heavy chignon on your head, it's always safer to approach your hairstylist with a few ideas of your own prior to trying the various hairstyles.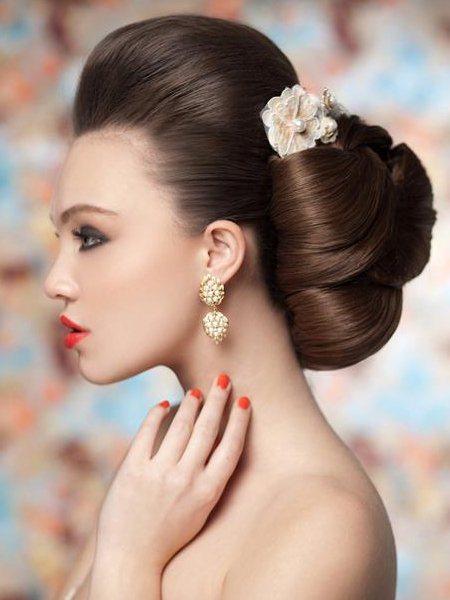 The good news is, it's not that difficult to find the perfect Princess-like hairdo on your wedding day. All you have to do is create a symmetry between your facial features, accessories and of course,
wedding dress
. Fret not: it's way easier than it sounds. For example, if you have sharp, angular features with high cheekbones and if you're wearing a clingy satin or taffeta gown, you're certainly going to look ultra-glamorous with a
voluminous updo or chignon
. Best of all, a thick updo is perfectly suited to both short and long hair and you can always top off the whole look with a glittery tiara, pearl pins or an eye-catching headpiece.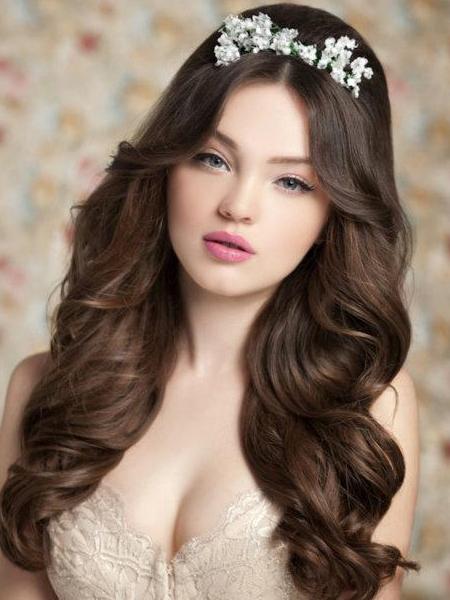 On the other hand, if you have softer features, wide eyes and if you're going for the traditional belle-of-the-ball princess dress, never hesitate to straighten your hair and let it down to frame either side of your face. This
strikingly romantic hairstyle
will look even better if paired with a delicate glass or crystal tiara or a simple crown of intricately woven flowers. This wedding hairstyle is bound to set your groom's heart pattering as he watches you glide down the aisle towards him!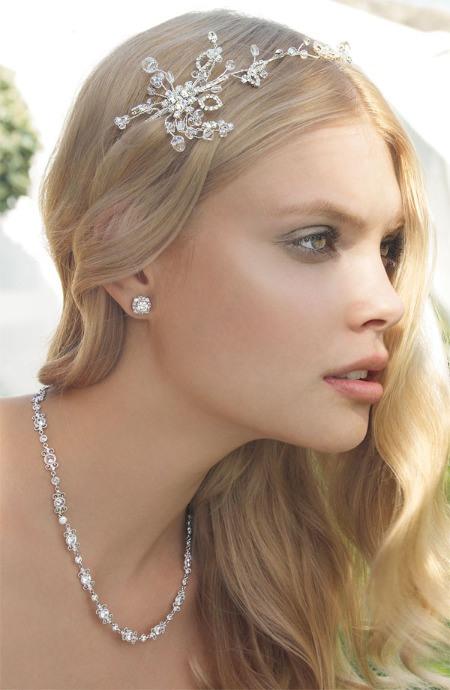 However, this style isn't exactly suited to brides who have thin hair. In this case, you'll probably want to create thick bouncy curls that will add volume to your hairdo. If you're opting for curls, you can either let your hair down, sweep everything to the side or even do a half-up, half-down style. Brides with rounder facial features should preferably opt for
the swept to the side hairdo
because this style automatically slims and elongates the profile while expertly camouflaging any double chin. Pair this look with a strapless, A-line dress, some artful dusting of gold shimmer over your shoulders and cleavage and you're all ready to sparkle like a Princess on your wedding day!