Three words…I love Laneige.  I like practically everything about how this Korean brand is represented, advertised, and I like the subtle prestige of the quality I've tested in the boutique at Shangrila.  I've just never been brave enough to buy anything 'coz I didn't need anything at the time and believe it or not this brand is totally overpriced in Singapore.  I even appreciate the way the makeup on the girls in the ads is on but toned down in a classy way (check their awesome site here, choose English) .  I came home yesterday with this press gift, one of Laneige's more unique base items, the Laneige Snow BB Soothing Cushion compact and my experience within a span of 3-4 hours with it was kind of like a Pride and Prejudice romance.  I wasn't too keen about that dewy finish at first…yes, at first, then time DID tell.  I'll get to the details in a sec.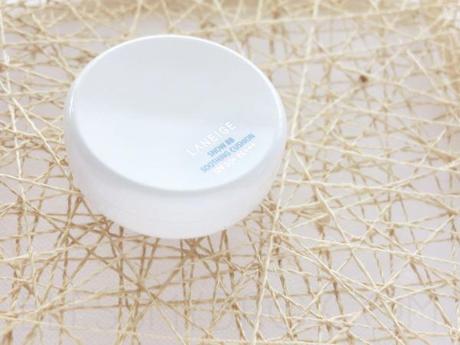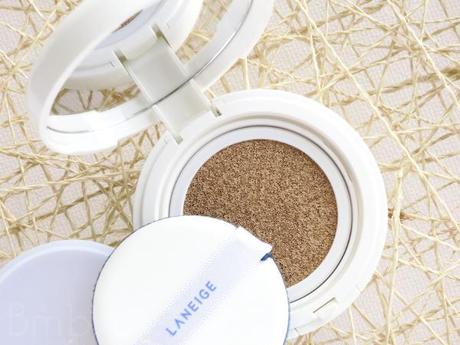 New-concept:  Whitening + Sunscreen + Sweat-proof + Soothing + Makeup Effects SPF 50+ PA+++ (Shade 21 Natural Beige)

Skin Types : ALL SKIN
Size : 15G
I know what you're thinking, looking at that you're probably like letting out a "WTH" thought bubble.  Trust me, it's not as strange as you think and it's not that dark on the skin, that's just how it looks in the compact.  That in there is a sponge soaked with a BB cream formula.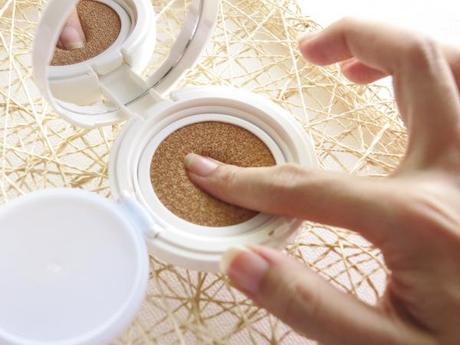 "Bright and Clear Whitening Care + Strong Sunscreen Effect
Contains White Plus Renew Complex™, the major ingredient of Laneige White Plus Renew, for bright and clear skin. Moreover, its SPF 50+ PA+++ formula blocks UV rays even under strong sunlight.  High molecules strong against sweat and sebum form a network to create an elastic barrier on the surface of makeup to hold makeup and UV screen on for a long time. Also, highly elastic cushion powder holds up the makeup barrier that can easily be collapsed by sweat and sebum for long-lasting makeup even with one layer."
I was supposed to show my finger afterwards but I couldn't get a decent photo after this shot with one hand, sorry LOL.  Basically I had liquid base product on my fingertip as if I had dipped it into a bottle.  Read more to see how the product looks applied on my face.
Ok, the first reason why I thought I wouldn't like this was I really  am not too fond of dewy finish bases.  I don't like them to be dead matte, but I'm not fond of shine at the onset.  In fact when YSL released their Touche Eclat foundation I short of cringed at the thought, but I saw that one applied on some girls online with clear skin and that Touche Eclat foundation looked absolutely gorgeous, it doesn't look like a cheap, greasy sort of dewy sheen, it looks almost immaculate on them.  So I had to give this a go and give it the benefit of the doubt after discovering it to be dewy on my hand.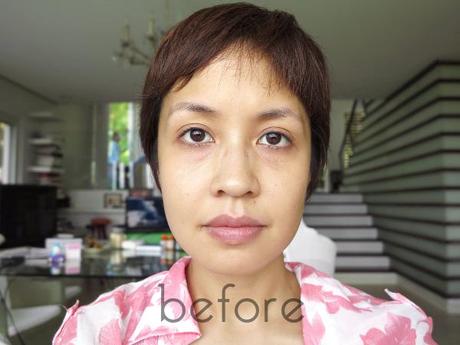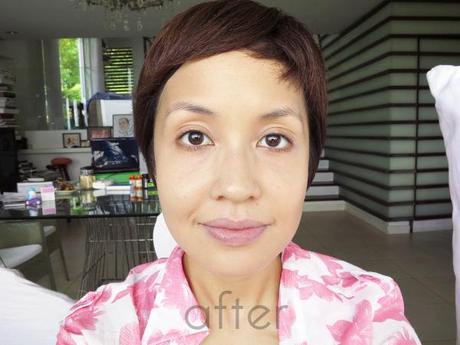 This is 5 minutes after application.  You can see that it's not a very thick sort of BB cream base, in fact it's a bit sheer…this is without concealer and I've got nothing else other than this product on.  The finish kind of reminds me of a less thick Revlon Photoready foundation with the sheen but without the obvious shimmer.  I swiped/patted this on using the sponge that comes with it which I have to say must be the softest and smoothest thin sponge on the planet, perfect for applying products like this.  Hands would also do the trick really well but the idea of people squishing their grubby fingers into this to draw product from it might give me chronic nightmares.  Oh, I didn't mention the second reason why I THOUGHT I wouldn't like this.  It goes on a bit greasy in terms of feel, just in the first few minutes.  The forever humid climate here might have something to do with that.  So in spite of the "What is this…"  reaction on my face I decided to let the product sit and sink in.  It was certainly very hydrating after awhile.  I did some surfing, fixed some documents for our family's upcoming HK trip, and basically let about 2 or 3 hours pass and then…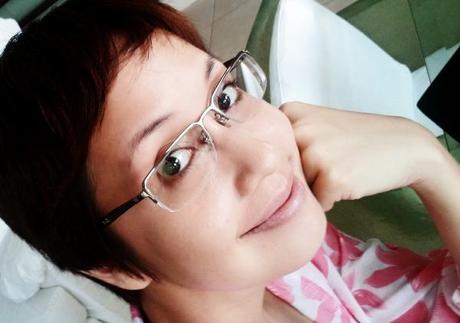 2 hours after application.
It's dewy and looks like skin but the greasy feel went away and became a boost of hydration.  In the end it kind of reminded me of Chanel Vitalumiere, I tried a sachet of that posh stuff before.  As it turns out it takes over an hour plus for this product to sink in and I only helped it by blotting a bit with tissue a few minutes after application.  If you're impatient I guess a bit of pressed or loose setting powder wouldn't hurt or a burst of air-conditioning, but on my face right now what you're seeing is this product soaking up the limelight all on its own.  I simply brightened the photo a bit with a filter because it was a bit dark in the room but I did no isolated blurring or any of that.  This has a high SPF of 50 so it may not be great for evenings out with flash photography unless you powder up well.  I personally wouldn't recommend this for oily or problematic skin because it is dewy, it sits slightly heavy on the skin at first, and it is scented, but overall for normal to dry combination skin this is a good product.  You know what's a wonderful thing about this Snow BB Compact?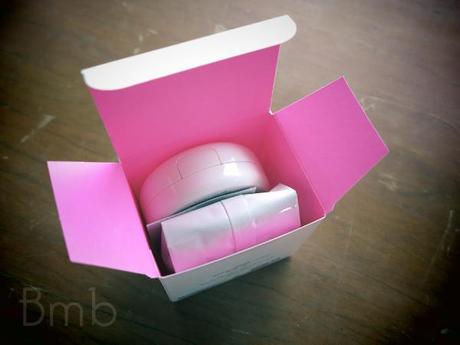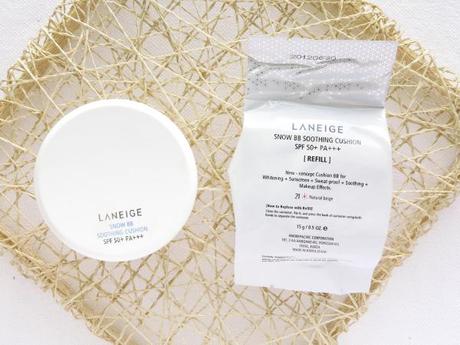 Yup, it comes with a refill already and doesn't that blast of pink when you open that white box just make you smile?  This costs about Php1800-Php2000+ converting from some prices I saw online ($50 US).  Pricy but not bad considering that you've got a refill already.  The only local Laneige boutique I'm aware of is the one at Shangrila Plaza mall.  Beauty lovers, enlighten me on where the other boutiques are locally, if there are any.
*product provided by brand for review