Hello, Ladies…look at the cat, now back to me,  now back at the cat, now back to me…by the way they're supposed to be Sterling Gray but for some reason they're bluish.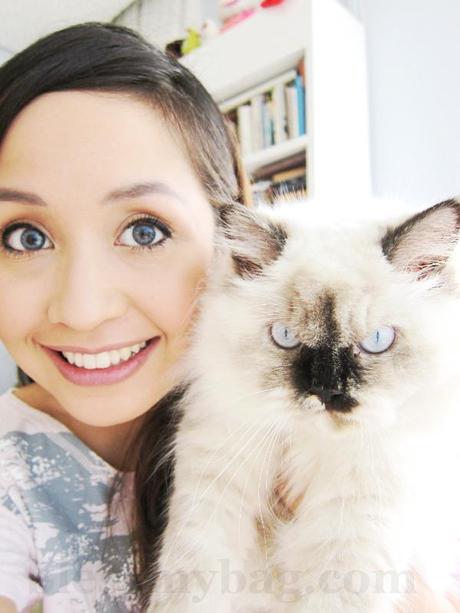 My brother was the one actually who wanted to get gray contacts for himself and so he did as well.  When I saw how cool these Sterling Gray Freshlook Colorblend contacts looked when I first tried them to teach him how to wear them I was sold!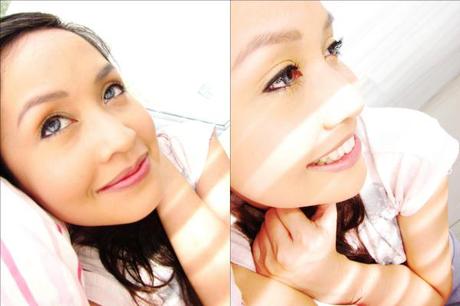 I actually got a brown pair first which is like a shade or two lighter than my own brown eyes, just for subtle enhancement, but this time I wanted something that also definitely made a difference and was very noticeable.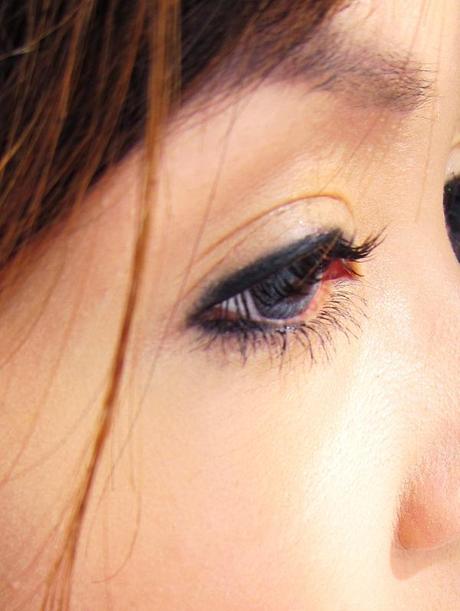 I know that there are HUNDREDS of cheaper sets of colored contacts out there, ask all those who do cosplay a lot, but I didn't want to settle for budget contacts because for one a lot of them tend to look fake, some are purposely for those who want to intensely look like "kawaii" dolls but I don't, I want something that enhances, plus hey these are my eyes we're talking about.  I've been advised that some of the near dirt cheap lenses out there that are made in different parts of Asia may sometimes not be safe for the eyes.  Read more to get the full review and see proper closeup photos.
Growing up and when abroad I've heard about Freshlook contacts on more than one occasion and if I've got my memories sorted I remember the world's top supermodels endorsing them at one point in the 90s. There's a bit of a dot-matrix or pixelization effect which annoys me a bit if you look extremely close, but overall in normal photos that aren't this close that isn't noticeable.  I won't say these are the BEST out there because this is the first pair I've tried, but I'm saying outright that I trust the brand because of its familiarity in the market and I know they're not cheap.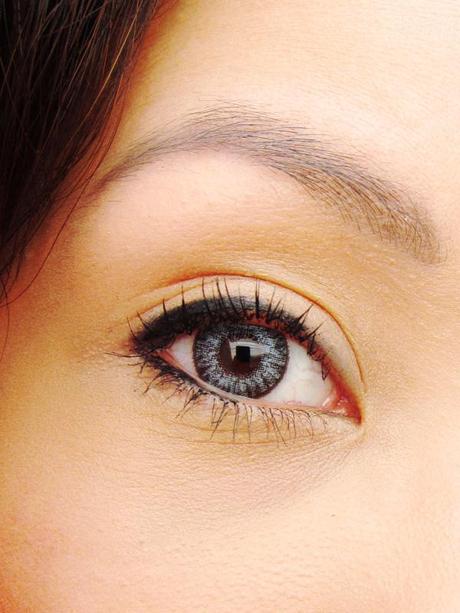 Colorblends is the brand of Freshlook contacts that isn't just one single color, there's a list of shades and all are mixed or blended with hints of another color to make them look more natural over the eye and not so one dimensional.  Some of you might want to look away, I'm going to do an ugly eye roll to the side, just so you can see that the contacts blend in pretty well.  Here you go…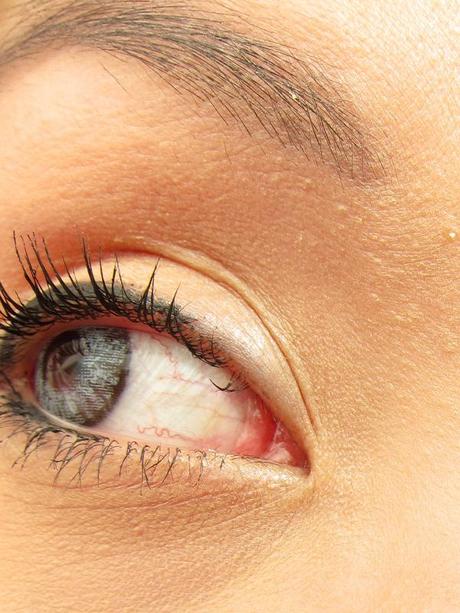 By the way, a sidenote, if you're wondering what mascara I'm using it's Majolica Majorca Lash Expander Frame Mascara which I've reviewed here and that is already available at Majolica Majorca kiosks at select SM Watsons beauty floors, it's more expensive than Maybelline, but so what, it's a Japanese mascara that ADDS lashes in between plus lengthens your own because of the fiberwig formula.  It's insanely waterproof.  Anyway, now the contacts of course come in pairs but IF for example something bad happens, and I can use my brother's case as an example, like my brother tore one of his new lenses because he was too agitated when learning to put them on, we were able to buy a single one when I got my pair.  So we bought 3 lenses when I got mine, my pair plus the one to replace his damaged lens.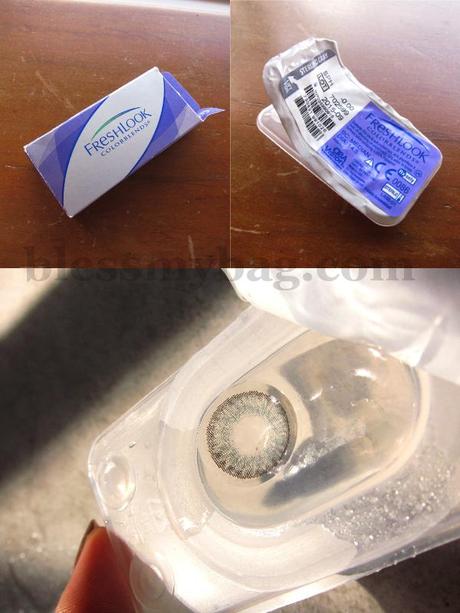 A pair costs Php1350.00, mine are without grade/power because I'm planning to get my eyes lasered soon and so I still want to be able to use these after that.  These soft colored lenses are disposable after 3 months of regular use. The packaging initially comes in single foil packs with a bit of solution inside, pairs of that come in a box so that makes buying singles possible, well at least from Perez Optical in Alabang Town Center.  The contacts even help enhance the eyes in black and white photos just because the irises are much more defined as a result.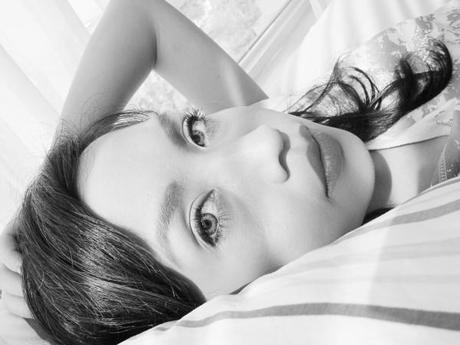 I had fun shooting this feature for you guys because the contacts just really, as in really makes my eyes pop.  Sterling gray is tinged with blue obviously, there's another gray that leans more towards a warmer tone. Here's something to laugh about, when I started shooting myself lying down this way I looked over at the floor right after shooting myself…and well…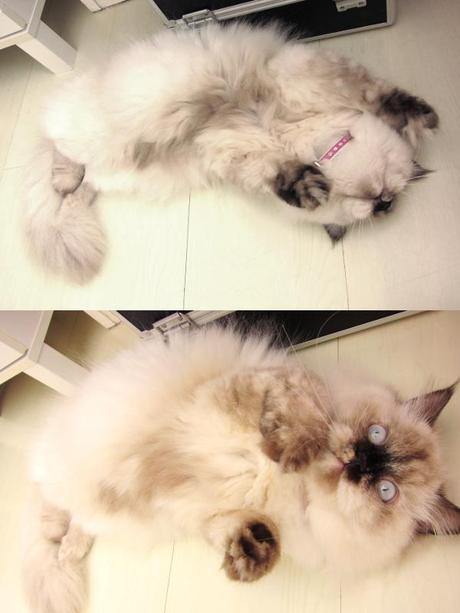 She would not be left out at all, Cloud even managed a coy "miaow" and a purr when I shot this.  I was thinking "Yeah, she gets it…ball out of the park…".  This is what the contacts look like on me without all the drama and light.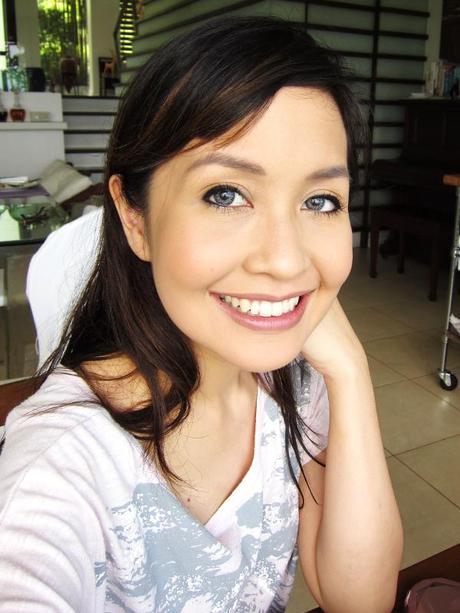 Do any of you own a pair or have any of you tried colored contacts?  Do you find the effect pretty or just gimmicky?