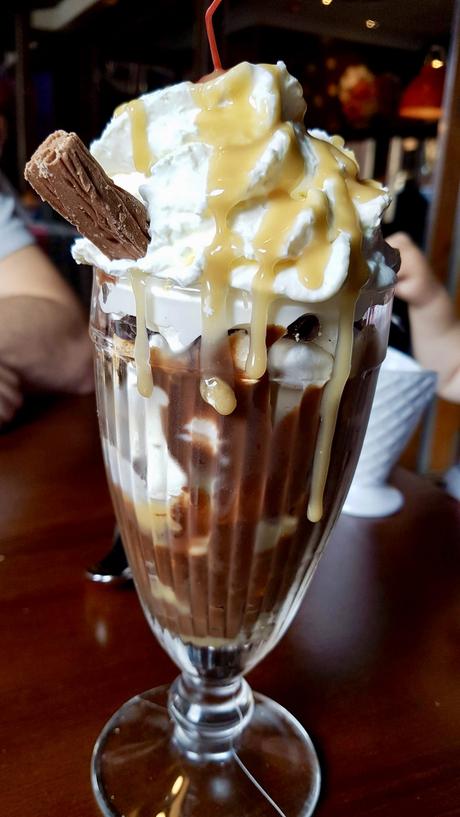 I've recently discovered a love of my teenage years. Step forward the TGI Fridays Sesame chicken strips with their signature Jack Daniels glaze. I just flipping love it. And the fact that TGI's is one o the most child friendly chain restaurants around means that it's a great place for a mid shopping lunch or an early event treat with Imogen. So recently when TGI's got in touch to head down and have a look at their new menus we were definitely up for it.
There's some great sounding new dishes on the menu, as well as a lot of Vegan and Veggie options which is great to see. I was never going to give up my sesame chickens strips starter, but if you're not quite as obsessive as me, you could try the new Californian Chicken Tacos packed with pulled chicken, chilli mayo, lettuce, red cabbage, pico de gallo, chillies, red onion and pineapple and topped with avocado cream or the vegan Pineapple & Jalapeño Edamame pods coated in a sweet & spicy glaze topped with pineapple pico de gallo.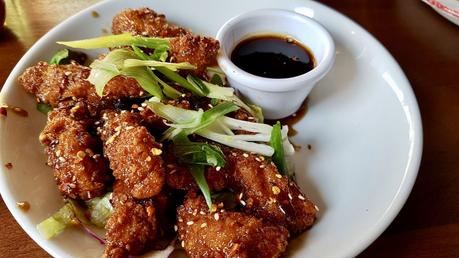 There's a new burger on the menu too which Lee tried for his main course, the It's Mine, Nachos! Beef burger topped with crisp tortilla chips, nacho cheese sauce, jalapeños, spicy guacamole and fresh pico de gallo. He upgraded to Warrior Fries which were seriously hot!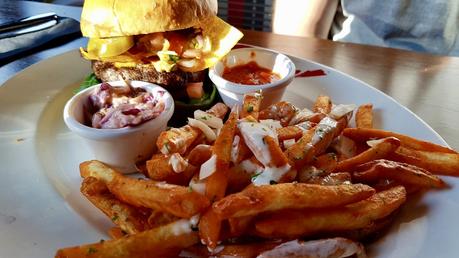 If chicken is your thing, you might like to try the new Caprese Chicken Sandwich - Crispy garlic ciabatta topped with hot garlic chicken, fresh basil, tomatoes, cheese and balsamic glaze. I went for another new main - the Baja Tostada - Crisp flour tortillas topped with vegetables, spicy guacamole, pineapple pico de gallo and fresh red chillies in a pineapple & jalapeño glaze drizzled with avocado cream, which I topped with cajun chicken, but you can also top with Salmon.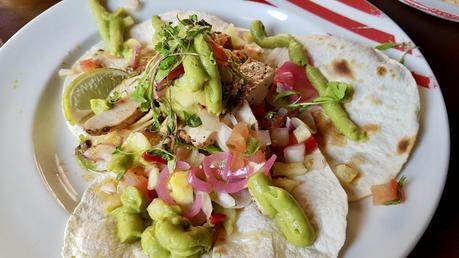 No meal at TGI's is complete with a totally indulgent pud, and this time we shared a Rocky Road Sunday, but the new Kookie Monster Freakshake sounded AMAZING too!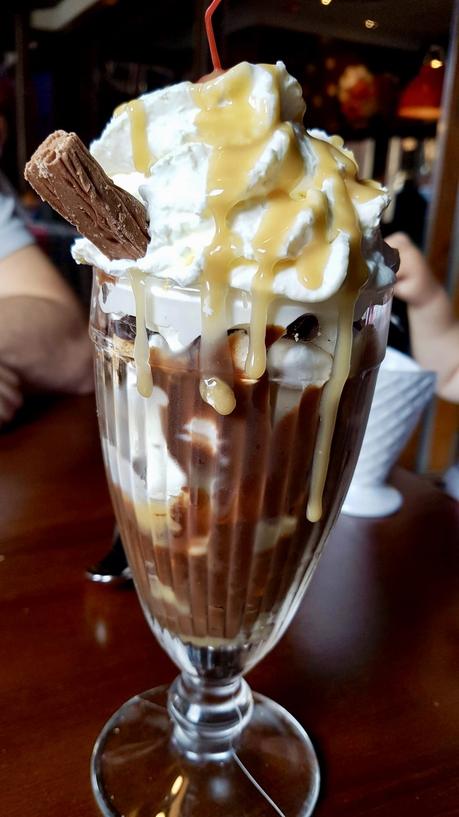 Do you have a TGI's favourite dish like me? I'd love to know!
Disclosure: we received a voucher towards our bill in return for our thoughts on the new menu